20-Year-Old Dog Was Dumped At The Shelter For Being Too Old
He's partly blind and deaf — and was so confused without his family.
Sonoma is a cocker spaniel who lived with the same family his entire life. But at 20 years old, they decided that Sonoma was "too old" - and left him at the Carson Animal Shelter in California.
Poor Sonoma is nearly blind and deaf, and was so confused when he was left behind in a strange place, far away from the only home he'd ever known. His former mom said she used to come home to find him swimming in their pool because he was so old and confused, and she felt she just couldn't handle it anymore.
The super senior was left at a public shelter where he may not have lasted very long because of his age, but luckily, Frosted Faces Foundation, a senior dog rescue based in San Diego, found out about Sonoma and immediately stepped up to take him in.
"At any age, the only languages a dog will ever know are fierce loyalty and love," Kelly Smíšek, founder of Frosted Faces Foundation, told The Dodo. "There is nothing one can say to explain to your dog all of the reasons you feel your decision of abandonment is justified, and that is why we operate Frosted Faces Foundation."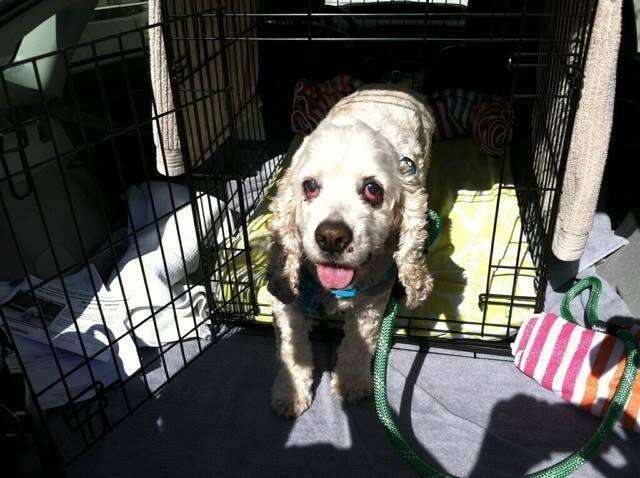 The day after taking him in, Sonoma's rescuers immediately took him to the local vet to get him checked out and see how many health issues the senior pup had. It turns out he had infected ears and an ulcer in his left eye, which rescuers made sure got treated, and also a handful of masses and skin tags. Otherwise, he seemed to be in good health. Despite his age, all of his bloodwork came back completely normal.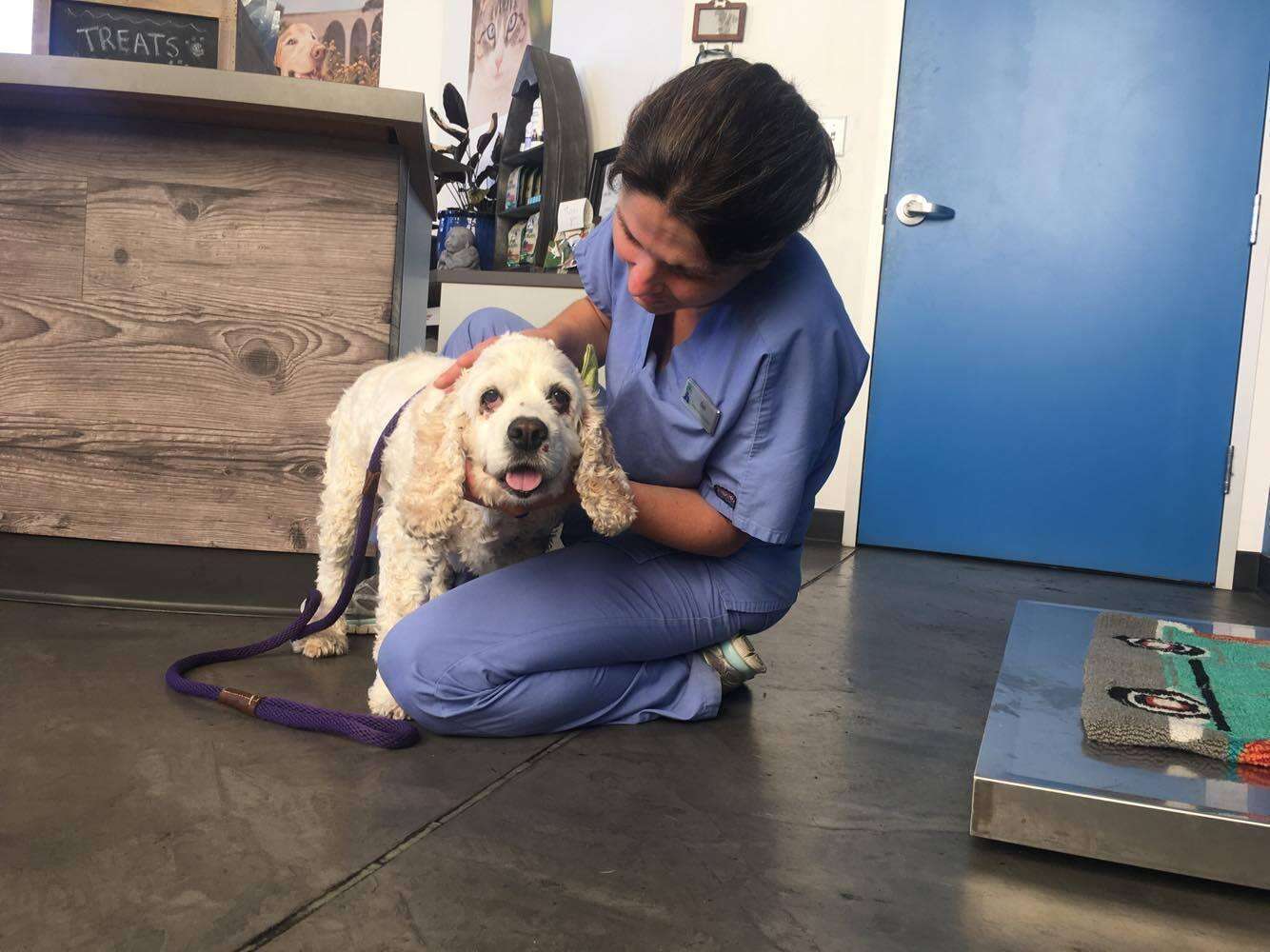 "He has some tiny hang-y masses and lots of skin tags, but we aren't going to do anything too crazy," Smíšek said. "The man did make it to 20 years old without being carved upon, so perhaps the only thing he requires beyond the treatment for his eyes and ears is a loving home!"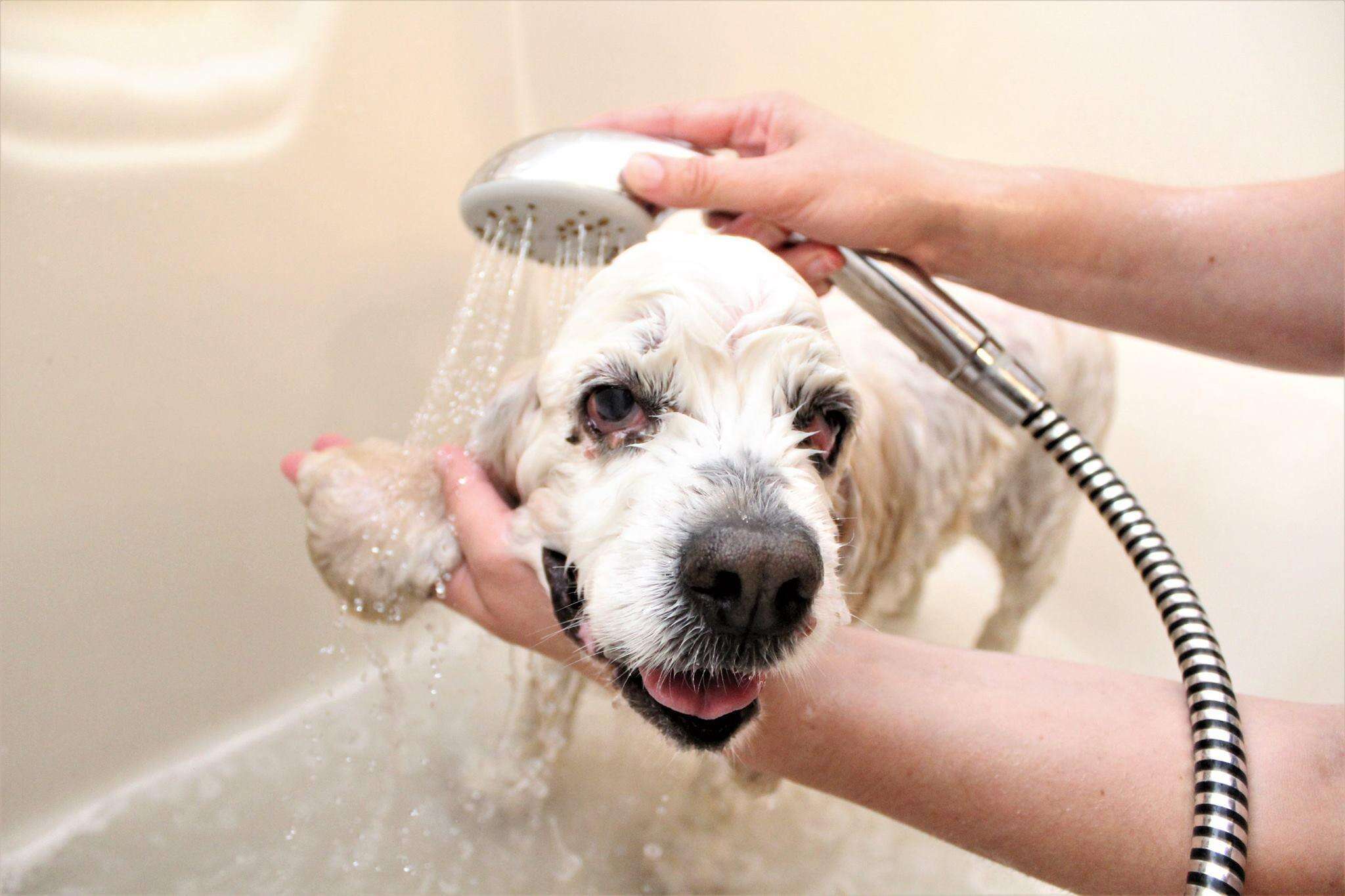 Sonoma's eyes and ears have already started to heal, and his spirits seem to slowly be lifting. He loves meal time, and can't seem to avoid dragging his long ears through his food bowl every single time he eats. Sonoma may be old, but he still has so much life left in him - and he's more than ready for his second chance.
"Sonoma's days will go on, his heart will heal, and we will be his advocates," Smíšek said. "Where anger meets love, we act."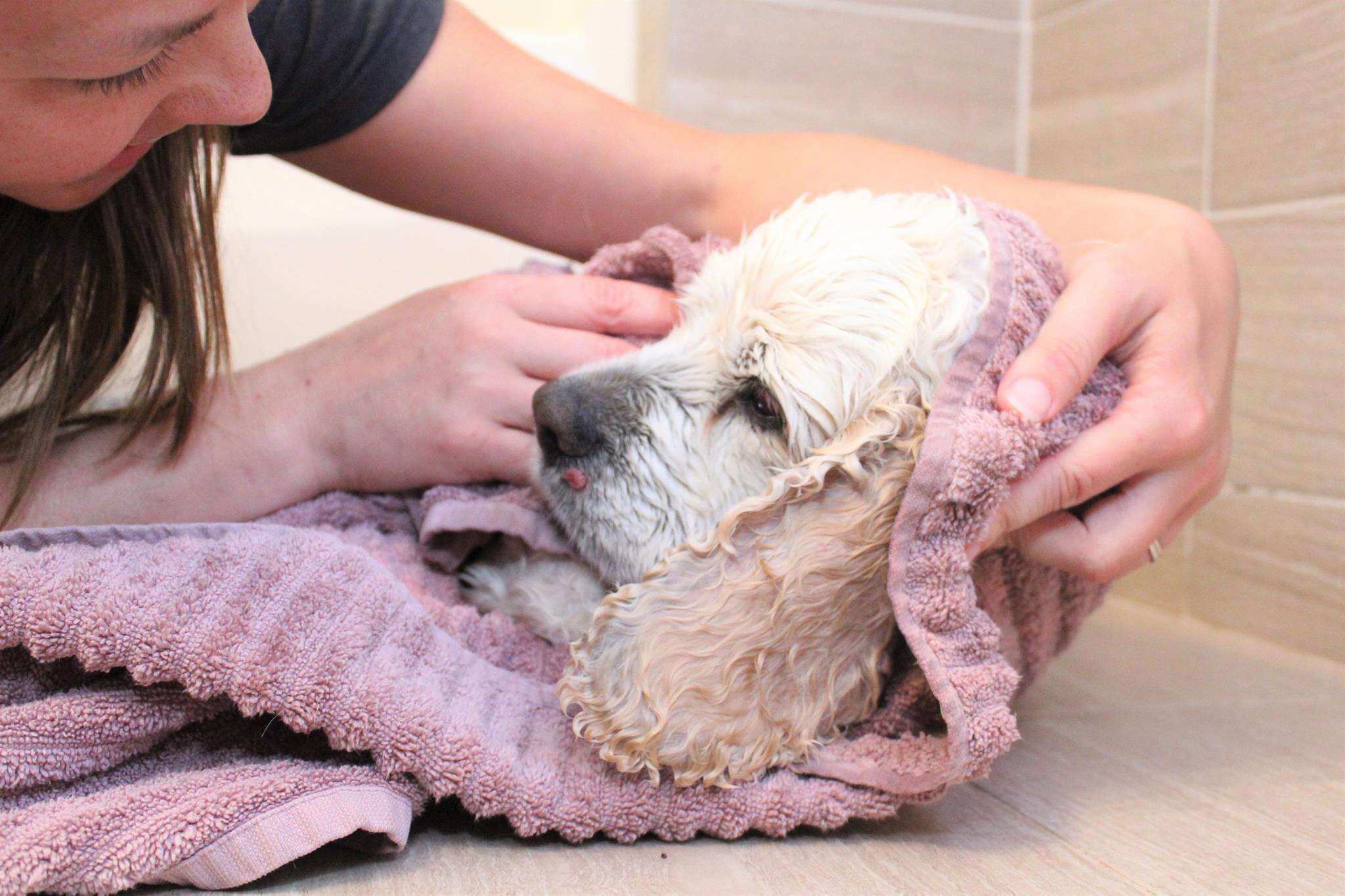 Sonoma is now looking for his forever family, and whoever he ends up with, Frosted Faces will be helping to cover his medical expenses for the rest of his life. He has so many people on his team now, and they'll stand by his side until he finally finds his perfect happy ending.