Senior Dog Just Wants To Find A Home For The Holidays
He's been in the shelter 281 days already.
UPDATE: Boss got adopted after a family came in to the shelter, met him and "fell in love," Christina Hill of the Atlanta Humane Society told The Dodo.
At 9 years old, a dog named Boss found himself homeless after his family couldn't take care of him anymore.
He was dropped off at the Atlanta Humane Society (AHS) earlier this year. Two hundred and eighty-one days later, he's still waiting for a family.
Now it's getting colder and the days are getting darker. We can't know for sure if Boss remembers what it's like to have a family to snuggle up with for the holidays, but something about his demeanor makes it seem like he remembers how lovely the winter season can be - at a forever home.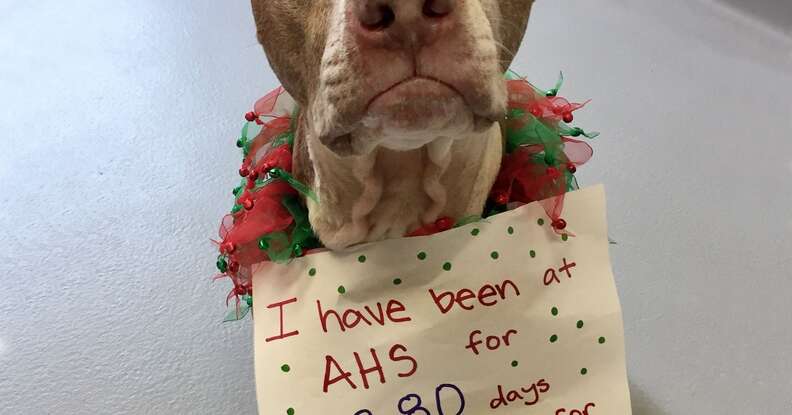 "His name, Boss, fits because when we walk around the neighborhood people look at him with respect and admiration because of how dignified he looks," Deborah Lareau, his foster mom, told The Dodo, remembering their time together in warmer weather. "But really his name could be Cupcake ... He is sweetness dog-ified."
Now, to help him get a home, a generous donor has agreed to cover Boss's adoption fee. And the people at the shelter are rooting for this sweet dog to find a home before the holidays.
"He loves belly rubs and running around in the yards outside," Christina Hill, director of marketing and communications at AHS, told The Dodo, adding that a home without other pets would likely be best for Boss.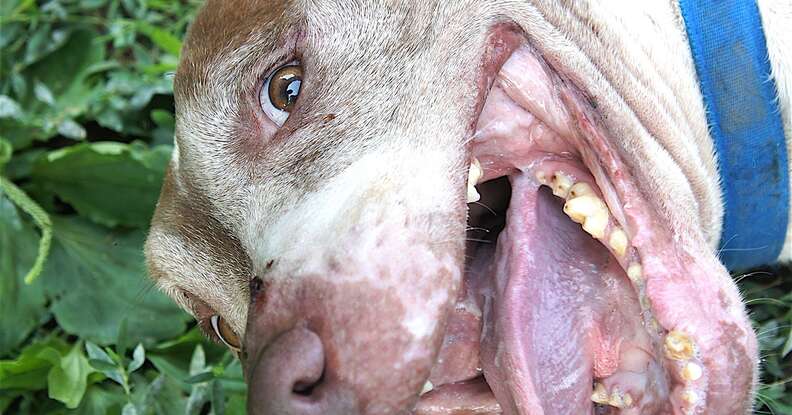 "He may be a senior citizen, but he's got years of lots of love and fun ahead to give," Lareau said.
Anyone interested in adopting Boss should visit the AHS at 981 Howell Mill Road in Atlanta, Georgia.
And it isn't just Boss who needs a forever home. To see a list of the animals at this shelter who have been there for longer than three months, click here.