Found wandering the streets of Montreal, Quebec, a passersby thought this poor pooch was a pile of trash before realizing that he was actually a dog.
After quickly calling the Quebec's Society for the Protection of Animals (S.P.A Canada), rescuers gave the neglected pup an intense grooming session.
Completely unrecognizable, rescuers estimated that the dog's filth-matted fur accounted for over 50% of the dog's size!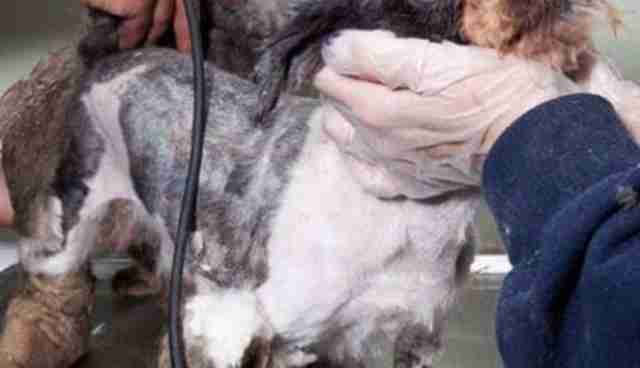 Due to the weight and severity of the dog's matting, grooming proved to be trickier than his rescuers anticipated.
Finally, after the extensive grooming, a dog was revealed! The pup is now safe and currently being cared for by the Canadian S.P.A. until he is healthy enough for adoption.