1. "Someone's in trouble! My Kitty Senses are tingling!"
2. "I must fly to the rescue!"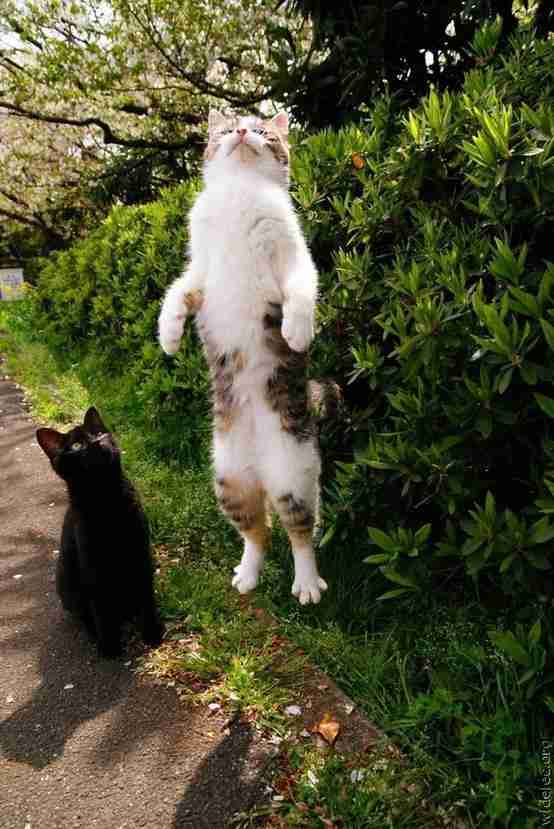 3. "During the day, I'm disguised as a mild-mannered house cat ... "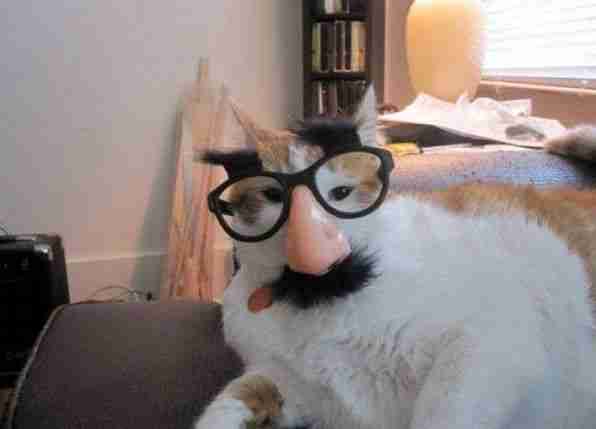 4. " ... By night I am Super Cat, protector of the innocent! And lover of plastic bags!"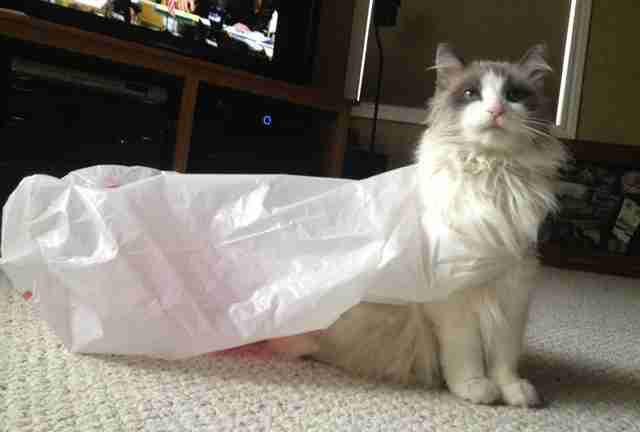 5. "My super-powered sun forcefield protects me from harm. And keeps me toasty."
6. "Using mental powers and intense focus, I can move things with my mind ... "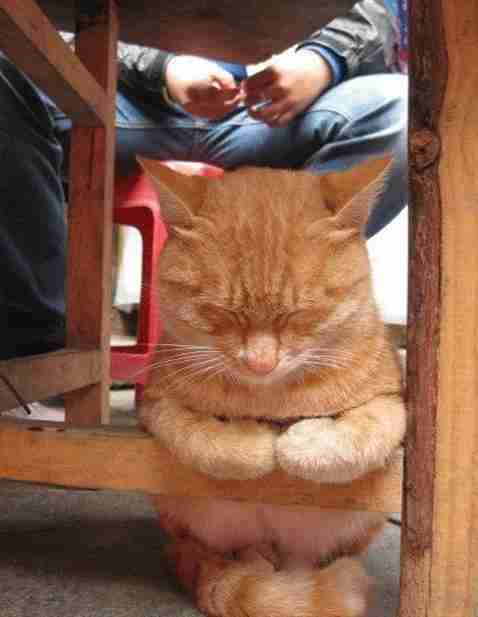 7. " ... Orrrr sometimes that doesn't work and I have to use my paw."
YouTube
8. "I can become elastic at a moment's notice."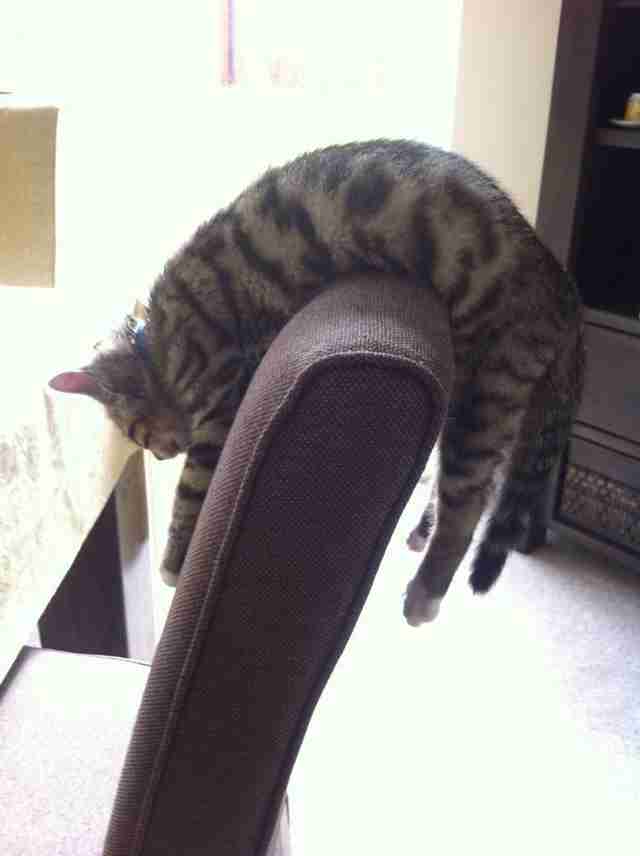 9. "I have the ability to leap tall beanbags in a single bound! Well, sort of."
Giphy
10. "I plan my missions here, in my fortress of solitude. This is also where I hide shredded toilet paper."
11. "No matter what, I will always bring lawbreakers (and food-stealers) to justice!"
12. "No need to thank me, ma'am. All in a day's work!"