SeaWorld Just Revealed What Killed Tilikum — Sort Of
"The information that's in necropsy reports, they don't want that to become public."
SeaWorld's most famous whale, who passed away last month, died due to bacterial pneumonia, the park announced on Friday.
"The necropsy performed following Tilikum's death confirmed his cause of death as bacterial pneumonia, consistent with his diagnosis and treatment," SeaWorld said in a statement. "Bacterial pneumonia is commonly found in whales and dolphins in the wild as well as zoos."
Tilikum's story - that of an intelligent animal stolen from his wild mother's side as a baby, then forced to spend decades in tiny marine park tanks - became a rallying point for a public increasingly concerned about captivity.
While SeaWorld's announcement seems intended to bring closure, not everyone is buying it. Naomi Rose, a marine biologist and orca expert with the Animal Welfare Institute, told The Dodo that pneumonia is a very common cause of death among captive marine mammals.
But in nearly every case, she explained, pneumonia is simply a secondary sign of something else that's wrong with the animal - in other words, most animals who die of it have primary health problems that allow pneumonia to develop.

"Why did Tilikum develop pneumonia? What was wrong with him that allowed pneumonia to get a foothold?" Rose said. "Without the necropsy report or all his medical history ... telling us that he died of pneumonia is pretty meaningless."But at present, SeaWorld and other marine parks are only required to submit a one-word reason for marine mammals' deaths to officials - no matter how empty that word might be.
Marine parks used to have to release full necropsy reports for deceased mammals. But in 1994, the Alliance of Marine Mammal Parks and Aquariums - a cohort of marine parks cofounded by SeaWorld - campaigned to change the law so they could keep that information private.
"It's because the information that's in necropsy reports, they don't want that to become public," Rose said. "They wanted that to be proprietary."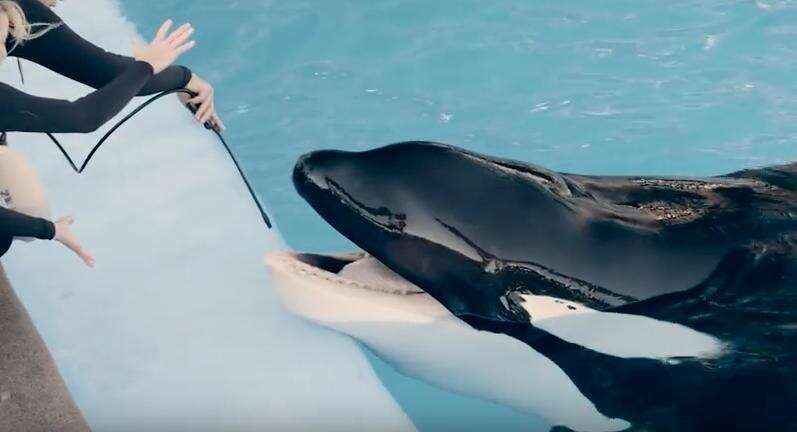 That could be, Rose said, because orcas and other cetaceans die young because of factors related to captivity - and the necropsies could prove it."All [captive] orcas are, in my opinion, under constant low levels of stress," she said. "That's why they don't live very long."
That stress can make animals more susceptible to diseases like pneumonia; Unna, Tilikum's daughter, passed away a year ago at just 19 years old after a months-long battle with a fungus infection.
"Given SeaWorld's own argument that they don't have pollution or boat strikes to worry about, that they have three square meals a day ... they argued that their tanks are these really safe, clean, healthy environments, all of their orcas should be living to ripe old ages," Rose said.
"[But] a bunch of whales have died in their twenties, teens or even their teens. They haven't even made it to 10," she added. "By SeaWorld's own argument, their tanks are so much safer than in the wild. So why are they dying young?"
Tilikum, of course, lived to be 36, slightly above the average life expectancy of a wild male orca. But statistically, he's "a gross outlier," Rose explained. In SeaWorld's roughly 50-year history, only two male orcas - Tilikum and Ulisses, who's currently in his mid-to-late 30s - made it past 30."[SeaWorld's] been around for many, many years and only two males have made it ... they're all dead by 30," Rose explained. "After 50 years, Tilikum and Ulysses were it."
But that longevity means that Tilikum's death could serve a greater purpose: Researchers rarely have access to deceased orcas, and Tilikum's health could provide insights about both captive cetaceans and orcas in general.
Though SeaWorld said in its statement that samples had been shared with a dozen studies, it's unclear whether those studies are being conducted by independent researchers or are affiliated with SeaWorld.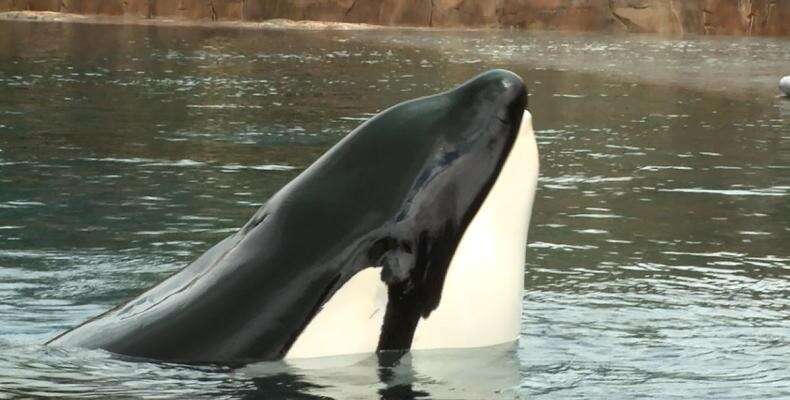 In Rose's case, she is still hoping that SeaWorld will publicize its findings - both to aid researchers, and as "a gesture of goodwill" toward a public that still wants complete answers.
"Given how important Tilikum was to a large section of the public, I think they should release the necropsy report," she said. "If they won't, that says something."