SeaWorld Proves Once Again It Couldn't Care Less About Animals
SeaWorld's proving once again that it couldn't care less about what's best for the animals.
The marine park will be expanding its swim-with-the-dolphins programs, according to a website for San Antonio's upcoming Discovery Point attraction. Beginning in May 2016, guests will be able to swim with "amazing dolphins, incredible belugas and friendly sea lions," the site says.
Visitors to the dolphin swim will get to share "hugs, kisses and rubdowns" with the animals, the site says, while participants in the sea lion swim "will have the opportunity to embark on a thrilling flipper tow." Guest to the beluga swim will get to touch, hug and kiss the animals.
Shutterstock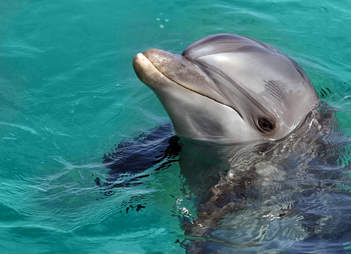 Shutterstock
"SeaWorld is one of very few places in the world where you can enter a beluga habitat for this kind of mesmerizing interaction," the site boasts.
SeaWorld offers similar attractions at SeaWorld San Diego and Discovery Cove, the sister park of SeaWorld Orlando, but the decision to invest in the program at San Antonio flies in the face of the company's ongoing claims that it's a conservation group - a core argument to its upcoming PR campaign that was released earlier this month.
Shutterstock
Shutterstock
"Dolphin swims" can also be highly stressful for all captive animals. A vet who recently visited SeaWorld Orlando, which allows guests to touch the dolphins, said that a "concerning number" of dolphins had skin lesions consistent with pox and other contagious diseases, noting that they were likely caused by visitors with dirty hands and were aggravated by stress.
"They were consistent with an infectious origin," she said of the marks. "They weren't normal."
Shutterstock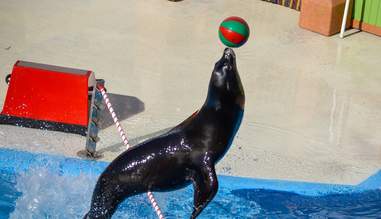 Shutterstock