SeaWorld's Terrible Month Just Got Worse
<p><a href="https://www.flickr.com/photos/photographerglen/5915079781/in/photolist-a1Kc7G-a1Gk9a-mCwAN-HeYTt-aErgyz-dse5SE-b5FvGT-bFv88e-a6tWgA-ruNZyi-5qxqqG-hj1PK-aKTbBn-8ZMTpZ-8ZMWA6-8ZMXZk-6JfTMe-neT34Z-bsAc9G-bFvfYD-bsAAE5-bFveT4-bFv8rX-bFvkui-bFvjNg-bsAaG3-bFv3Nt-bsAgF7-bFvduv-bFvmD6-bsAhP5-bFv9xF-bsAptb-bsAfpW-bsAzgS-bFvet2-bFvpvX-bFvjbF-bsAsDN-bsAkbC-bsAiAm-bsAvZy-bFvnHc-bFvscD-bFvhun-bsAtmU-bsAbN7-bFvc4z-bsAefN-bsA9W5">Flickr/Glen Scarborough</a></p>
SeaWorld is continuing to drown in a sea of lawsuits.
The company was hit with the fourth lawsuit in a month on Friday, this time from a Texas resident. The case, like others before it, alleges that SeaWorld used false advertising to deceive the public about the care of its captive orcas - this time at the San Antonio park, the San Antonio Express-News reports.
Other suits have been filed in federal courts in Orlando, Florida, and San Diego California, both cities with a SeaWorld park. Another case, filed in San Francisco, California, last week, claimed that people who bought tickets to the park were misinformed about the welfare of its animals, calling its advertising "misleading if not outright lies."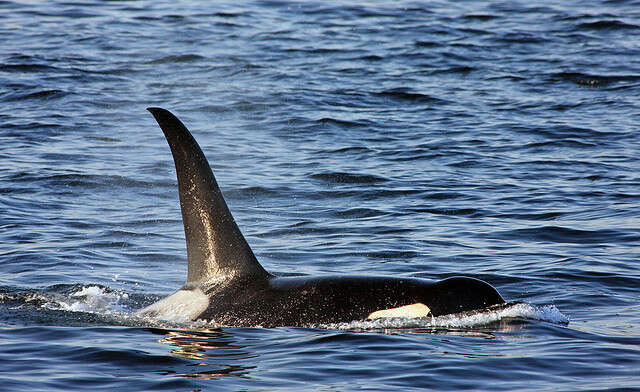 The lawsuits all come in the wake of a former trainer's recent book, which revealed disturbing animal care practices at the park. Backlash against the marine park has been steadily increasing since the 2013 release of the documentary "Blackfish."
At the heart of the suits is the public's desire to learn the truth about the welfare of captive orcas. If the class-action cases succeed, the whales won't be freed to seaside sanctuaries. But at least, when looking at a tank full of captive orcas, visitors will know what they're really looking at.