SeaWorld Slammed: 38 Congress Members Demand Humane Treatment For Orcas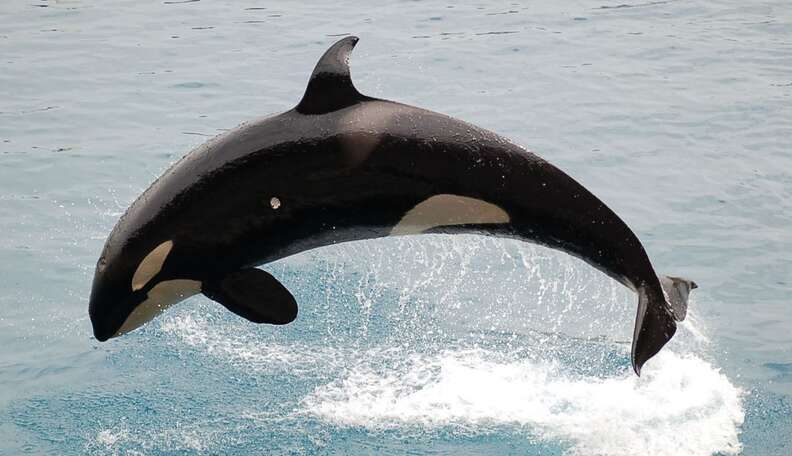 A group of 38 members of Congress penned a letter demanding better regulations for captive marine mammals like orca whales, in the wake of the media flurry caused by the CNN documentary "Blackfish."
The letter, released Thursday, was signed by 37 Democrats and one Republican, and sent to Agriculture Secretary Tom Vilsack. It asserted that current regulations don't reflect "updated science," despite a promise by the USDA in 2002 to update the regulations. The lawmakers say that during a 2002 public comment period, the USDA received recommendations for facility improvements, but none have been adopted, 12 years later.
The letter cited the film as well as the 2010 death of SeaWorld trainer Dawn Brancheau as main motivators.
This situation has garnered great attention by the general public, especially with the release of the documentary film 'Blackfish' that calls into question the feasibility of keeping orcas humanely in captivity due to the enormous physical and psychological impact on orcas kept in confinement and regularly required to perform for the public.
It concluded by calling on Secretary Vilsack and the USDA to strongly prioritize new regulations concerning tank size, species-specific ambient temperatures, and the impact of swim-with-the-dolphin programs and ambient noise on the animals.
Jeffrey Ventre, a former trainer at SeaWorld who appeared in the film, said he was thrilled at the Congressmen's action.
"We're watching the US captivity industry collapse like Tilikum's dorsal fin," he said.
Gabriela Cowperthwaite, director of "Blackfish," told The Dodo that the news was even more remarkable because it was an entirely independent effort.
"What I find amazing is that I didn't receive a single phone call from these folks," she said. "None of us knew this was happening. These legislators conducted their own independent research and came to the same conclusion as we did. This is huge."
SeaWorld and marine parks profit off keeping orcas and other marine animals in captivity -- despite evidence that captivity not only induces unnatural behaviors in whales, but also endangers trainers. Join us in pledging never to visit SeaWorld or other marine parks until they empty their orca tanks.
[rebelmouse-campaign #BoycottSeaWorld target=1000 increment=500 twitter_share_message="Join me and pledge never to visit SeaWorld or other marine parks #BoycottSeaWorld" call="**Sign this petition** or share on Facebook, Twitter and Instagram with **#BoycottSeaWorld**" theme=dodo]