SeaWorld Threatens Whistleblower, Then Denies Threat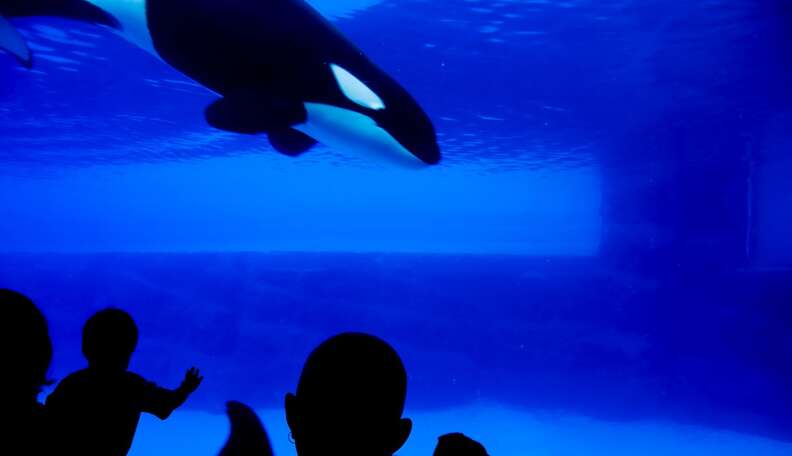 <p> Shutterstock </p>
<p> Shutterstock </p>
SeaWorld is trying hard to keep its secrets. A strongly-worded letter from the company to the author of a book-length expose has just been released by the Times of San Diego.
The letter states:
For the avoidance of doubt, SeaWorld does not consent to your use of Confidential Information in the Book ... SeaWorld hereby requests that you immediately certify, in writing and under oath, that during your employment with SeaWorld and subsequent to your separation from SeaWorld, you have not disclosed or used in any way Confidential Information, including in connection with the Book.
SeaWorld says the letter is simply standard procedure, reminding an ex-trainer of their disclosure policies - not at all a really scary and ominous stormcloud!
"We never threatened Hargrove with a lawsuit," SeaWorld spokesman Fred Jacobs told the Times.
But the Times asked experts at Californians Aware, a nonprofit public forum law organization, what they thought of the letter and they said that, yeah, the letter sounds pretty threatening.
So, what's the truth?
It seems that SeaWorld, which has launched a "Truth Team" to inject some activist spirit into its supporters, might need another Truth Team to investigate the real intention behind SeaWorld's reactions to the new book, written by former SeaWorld trainer John Hargrove.
The public release of the letter, which was sent to Hargrove in November 2014, follows a number of public appearances the "Blackfish" star made to promote the new book, "Beneath the Surface: Killer Whales, SeaWorld, and the Truth Beyond Blackfish," which was released on March 24. It's currently number 2 on the New York Times bestseller list of animal books. The exposé blows apart SeaWorld's marketing strategy - which "turned the orcas into the pandas of the sea, commercial and cuddly, with little hint of the complexities of killer whales and the effects of confinement on them" - to reveal that the whales are actually drugged and orca mothers are separated from their young calves.
SeaWorld also recently released an awful video of Hargrove using a racial slur.
The letter requests a signed certification that the book does not contain secret information about experiences as a trainer at SeaWorld. "Should you fail to make this certification as requested, SeaWorld reserves its right to exercise all of its rights and remedies against you (and Macmillan Publishing) at law and in equity, all of which are hereby expressly reserved," the letter said.
Hargrove did not sign the certification.