"Everything that we do at SeaWorld has one focus in mind," Scott Helmstedter, chief creative officer of SeaWorld Parks, says at the opening of SeaWorld's new video, "and that is the health, safety and well-being of our animals."
The new video, posted last week, is captioned: "SeaWorld's killer whale habitats are among the largest and most advanced in the world. But that's not enough."
Yeah ... that's definitely not enough.
The video promises to improve the lives of the captive orcas by building better tanks ... but SeaWorld hasn't even been legally approved for the project. "They're scheduled to come before the commission in August, and the commission hasn't made a decision yet," Naoki Schwarz, spokesperson for the California Coastal Commission, told The Dodo.
SeaWorld historically has had no qualms with misleading the public. "The video simply continues a long history of misinformation intended to look slick and win over the uninformed," Jeffrey Ventre, a former orca trainer at SeaWorld, told The Dodo. "Frankly, it's a joke."
Another former trainer, John Hargrove, says that even if it happens, the project won't make life better for the orcas. "They're already deceiving the public about the size of these enclosures," he told The Dodo. "They're proposing to use the already existing space of the Shamu pool and they're making people think it's this big improvement. It shows the culture of deception."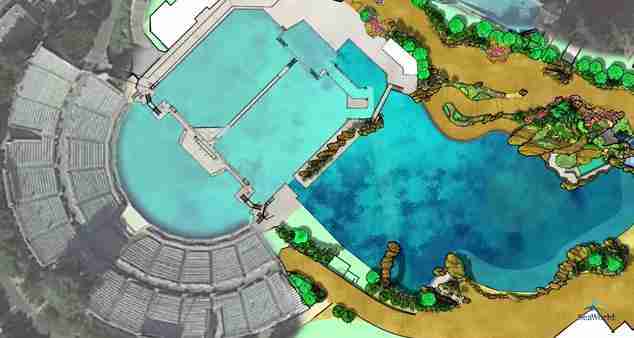 Even if the expansion goes through and the park unveils the shiny new orca prison in 2018, nothing will change the fact that the orcas held at SeaWorld are brought there to entertain human beings, and never get to touch the waters of their natural habitat.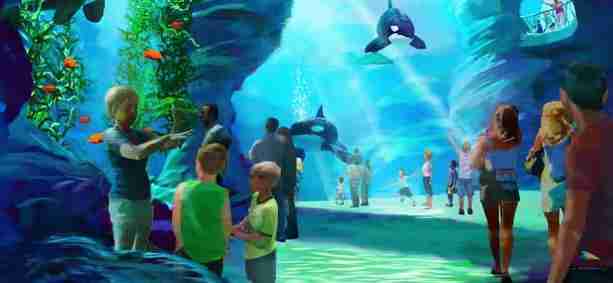 SeaWorld did not respond to The Dodo's request for comment.
Watch a video of SeaWorld's downward spiral here:
Add your name to a petition urging the California Coastal Commission to deny SeaWorld's request - because captivity just isn't good enough - or submit a letter to the commission here: SeaWorldOrcaFacility@coastal.ca.gov.