Turns Out SeaWorld Owns Elephants, Too
If you don't like SeaWorld, you might want to avoid these other parks.
SeaWorld recently announced that attendance at its San Diego and San Antonio locations was still down as a result of "Blackfish" and concerns over SeaWorld's animal care. Yet the company still reported an attendance increase for the first nine months of the year compared to 2014 - thanks in part to the success of the other parks the company owns.
Though the three main SeaWorld locations get the most attention because they house orcas, SeaWorld Parks & Entertainment owns a total of 12 amusement parks. Several of them house animals, including African wildlife. And the company will sometimes transfer animals from the SeaWorld locations to these other parks, despite concerns over its treatment of dolphins and the other animals in its care.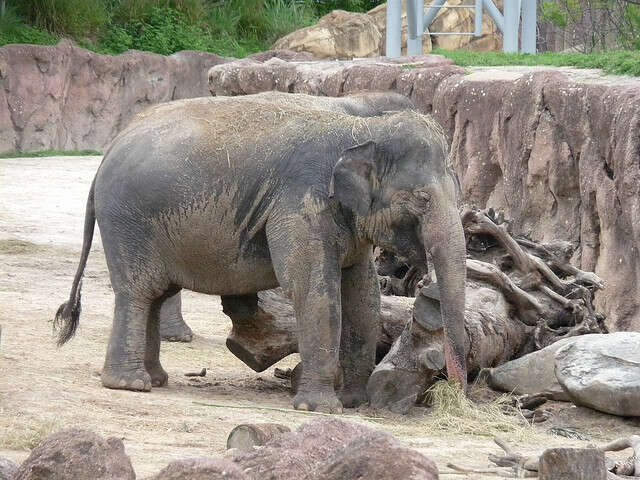 Below is a list of the parks - which, if you don't want to support SeaWorld, you might want to avoid.
Adventure Island: Tampa, Florida.
Aquatica Orlando: Orlando, Florida. Keeps Commerson's dolphins.
Aquatica San Antonio: San Antonio, Texas.
Aquatica San Diego: Chula Vista, California.
Busch Gardens Tampa: Tampa, Florida. Keeps elephants, lions, rhinos and other African wildlife.
Busch Gardens Williamsburg: Williamsburg, Virginia. Keeps wolves, foxes and some domestic animals.
Discovery Cove: Orlando, Florida. Keeps dolphins and otters.
Sesame Place: Langhorne, Pennsylvania.
Water Country USA: Williamsburg, Virginia.