SeaWorld Isn't The Only Guilty One: 9 Parks Around The World Keeping Orcas In Captivity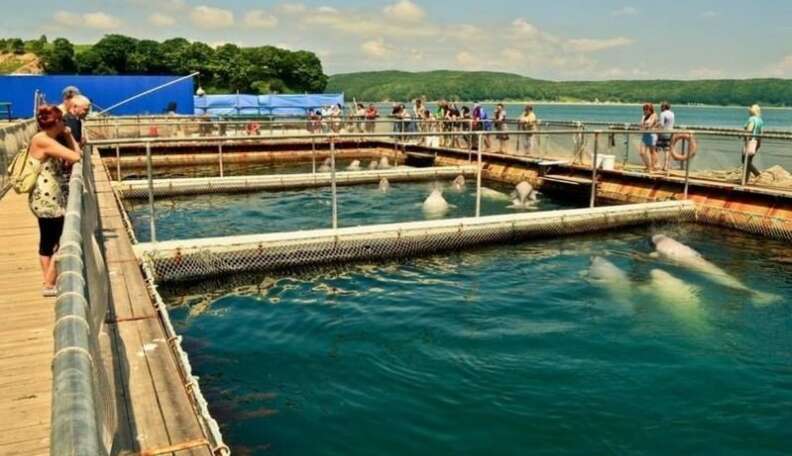 <p>Seaside Dolphinarium</p>
<p>Seaside Dolphinarium</p>
1. Miami Seaquarium
This park is home to Lolita the orca, who is famous for having lived in the smallest whale tank in the United States (35 feet wide and 20 feet deep) for over forty years. Lolita's previous pool-mate, Hugo, died after ramming his head into the pair's concrete tank.
Orca Network
2. Marineland Canada
This park in Ontario houses Kiska, who has come to be known as the "World's Loneliest Orca" due to her solitude in captivity and lack of enrichment. Below is a video of Kiska's listless behavior in what is generally a very social and active species.
YouTube: Alex Dorer 3. Marineland France
This site in Antibes, France, is home to six orcas. The eldest of these is Freya, who has lived at the park since 1983 after being captured in the wild, according to user-generated site Ceta Base. Freya has had five pregnancies, four of which were stillborn.
Photo credit: Laurie Néron
4. Port of Nagoya Public Aquarium
The aquarium was originally home to four orcas, but on August 2, 2014, the killer whale "Bingo" reportedly passed away due to a respiratory disease. On the English section of their page, the aquarium thanks "many people for giving us valuable advice about how Killer whales should be kept at the Port of Nagoya Public Aquarium. Our basic attitude toward keeping and exhibiting animals at the Aquarium has remained unchanged since the Aquarium's founding."
Port of Nagoya Public Aquarium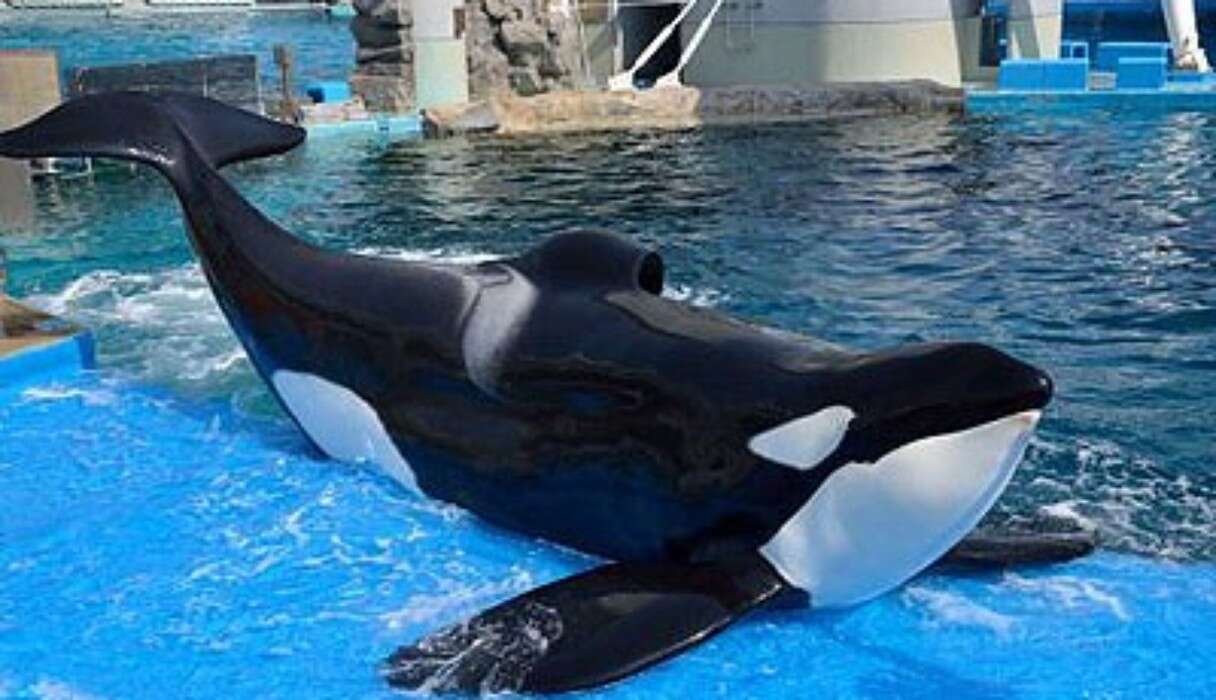 5. Mundo Marino
Mundo Marino in Buenos Aires is home to South America's only captive orca, Kshamenk. This whale has been in captivity for over twenty years, and has reportedly become increasingly aggressive and frustrated since the death of his mate, Belen. According to Sea Shepherd, SeaWorld is currently using Kshamenk to artificially inseminate the captive female orcas at their own parks.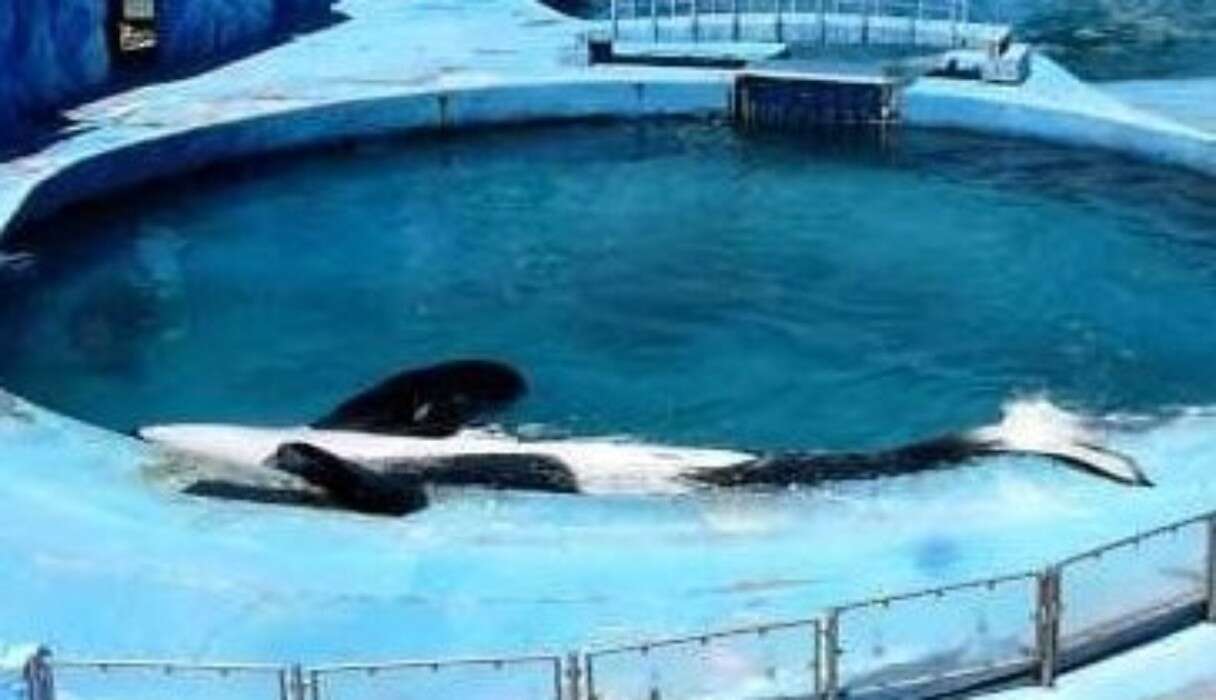 6. Loro Parque Tenerife
This park in Spain is home to six Killer Whales: Keto, Tekoa, Kohana, Skyla, Morgan, and Adán. There have been several aggressive incidents involving the whales at the park, including Keto's fatal attack on trainer Alexis Martínez. In the weeks preceding the attack, Martínez was allegedly concerned about the aggressive behavior that had begun to surface between the whales. His death preceded that of SeaWorld's Dawn Bracheau by exactly two months.
7. Moscow Dolphinarium and Aquarium
This location seems to be an incidental home for two orcas who were intended to be flown to Sochi for use in their aquarium, but have apparently not gone farther than Moscow. One of the orcas is named Narnia, while the other is listed as "No Name."
MK.RU
8. Seaside Dolphinarium
This dolphinarium in Russia is supposedly currently housing four of the eight killer whales captured in Russia over the past year-and-a-half. It is unclear as to what the fate of these four orcas will be.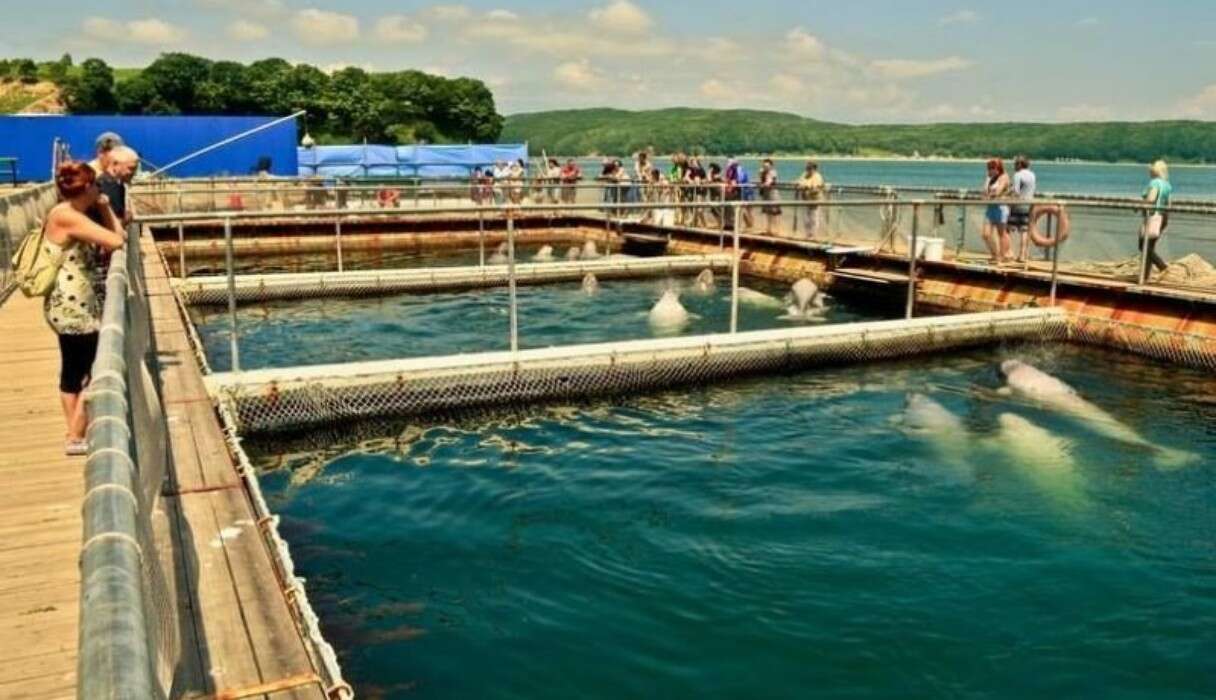 9. Chime-Long Ocean Kingdom
This park in China is supposedly housing two of the aforementioned eight orcas captured in Russia. Though there does not currently seem to be any entertainment featuring any orcas at the park, although it is reported that the amusement park did indeed purchase the whales. Where the whales are being kept and what their purpose will be remains unclear. The park opened earlier this year and aims to be the "Orlando of China." The facility is also home to a whale shark, an endangered species which, Sea Shepherd claims, does not do well in captivity.