SeaWorld Threatens To Fight For 'Right' To Breed Captive Orcas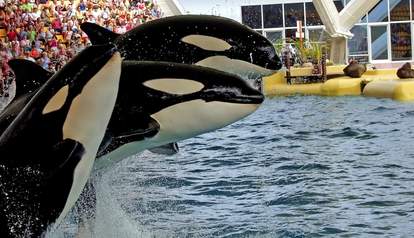 Shutterstock
Fearing the plan was a PR stunt that would paint captive orcas as better off than they really are, animal rights groups fought against Project Blue World. When the Commission approved the $100 million expansion plan to make the tanks bigger for captive orcas and banned breeding, animal activists hailed the decision as the most significant victory against marine mammal captivity yet.
Clinging to antiquated ideas of entertainment, SeaWorld likened the ban on breeding to "a slow extinction" of its show orcas, so it's no surprise they're fighting back.
The company said Thursday it would "pursue legal action," though it's not immediately clear what form this might take.
Commissioner Dayna Bochco, who proposed the ban, wrote in an op-ed for for the San Diego Union-Tribune that it's difficult to imagine a species more inherently unsuited for captivity: "Wild orcas swim 100 miles or more in a day, dive up to 850 feet, and spend their entire lives in closely-knit family groups." Bochco insisted that the decision "was not a power grab. The commission is not pre-empted by any federal law, and no other state agency is addressing issues related to captive whales. We were faced with making our decision in a regulatory vacuum."
Shutterstock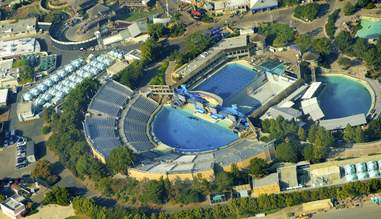 Shutterstock
"The commission is required to apply the law to the facts," Bochco wrote. "The overwhelming amount of scientific and eyewitness evidence presented in this case demonstrates that this unique marine species is inherently unsuited to life in captivity."
Maybe SeaWorld will finally stop fighting when the only beings left in its parks are the ones in its tanks.