SeaWorld FedEx-ed Two Polar Bears 2,000 Miles Just To Impregnate Them And Sell More Tickets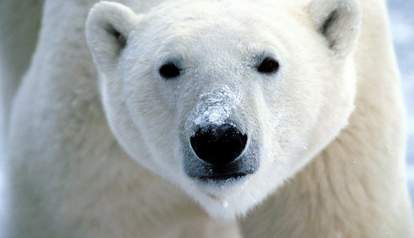 After being sent to Pittsburgh for a five-months, two female polar bears are headed on an arduous cross-country trip again, back to their original enclosure at SeaWorld San Diego, and there's a high probability those polar bears are now pregnant.
The Times of San Diego reports that the two females, Snowflake and Szenja, were returned to their Wild Arctic exhibit Wednesday after they were introduced to Koda, a male polar bear at the Pittsburgh Zoo and PPG Aquarium as part of a breeding program between the parks. Eric Otjen, assistant curator of mammals, told The Associated Press that SeaWorld spent more than "six figures" to send its two polar bears to Pittsburgh for the breeding season, with costs including shipping the bears back and forth via FedEx.
SeaWorld veterinarians will monitor the females for signs of hormonal variance over the next few months and both parks maintain that the breeding program is meant for conservation measures. But critics often contend that zoos and marine parks -- particularly SeaWorld which was valued at $2.7 billion last year -- breed animals because cute babies draw massive crowds and money at the ticket office.
As the AP noted:
If breeding is successful this year, the resulting cubs could become attractive promotional tools that draw more visitors to the Pittsburgh and San Diego facilities.
This isn't the first time the breeding program has been attempted with these bears -- last year, Szenja mated with Koda during a different visit to the Pittsburgh Zoo, though it didn't result in pregnancy.
We've reached out to both SeaWorld and the Pittsburgh Zoo for comment and will update this post when we hear back.
SeaWorld and marine parks profit off keeping orcas and other marine animals in captivity -- despite evidence that captivity not only induces unnatural behaviors in whales, but also endangers trainers. Join us in pledging never to visit SeaWorld or other marine parks until they empty their orca tanks.