SeaWorld Responds To Undercover Spy Scandal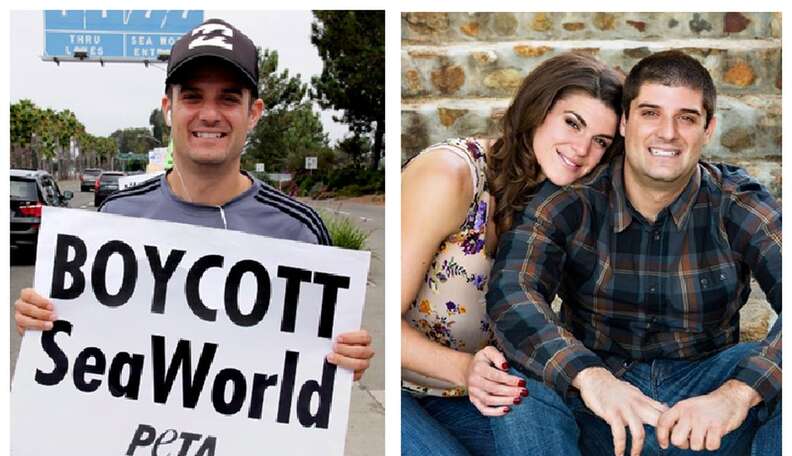 "Any genuine animal advocate is not on social media saying things like 'burn SeaWorld to the ground and drain the tanks,'" Lindsay Rajt, spokesperson for PETA, told The Dodo. After a number of additional red flags, including the use of a fake address and disappearing after an arrest, the animal rights organization investigated and now believes "Jones" is actually Paul T. McComb, a human resources employee at SeaWorld San Diego.
Now, SeaWorld has put the alleged spy on temporary administrative leave - with pay.
"The allegations made yesterday against a SeaWorld employee are very concerning," SeaWorld CEO Joel Manby wrote in a statement:
These allegations, if true, are not consistent with the values of the SeaWorld organization and will not be tolerated. The SeaWorld Board of Directors and I have initiated an investigation into this matter which will be led by independent outside counsel, Ron Olson of Munger, Tolles & Olson, whose firm will have full access to our organization and people. In addition, we have placed the employee in question on paid administrative leave pending the findings of the investigation. We will take all appropriate actions based on the results of the investigation to ensure that the integrity and values of the SeaWorld organization are upheld.
Meanwhile, other groups, like the group of ex-SeaWorld trainers Voice of the Orcas, have come out and said that it wasn't just PETA. "Jones" infiltrated their events as well, and they have the photos to prove it.
This bizarre story could go much deeper than the depth of an orca tank. But, given SeaWorld's track record, that isn't saying much.