SeaWorld Attendance Plummets As The "Blackfish" Effect Takes Its Toll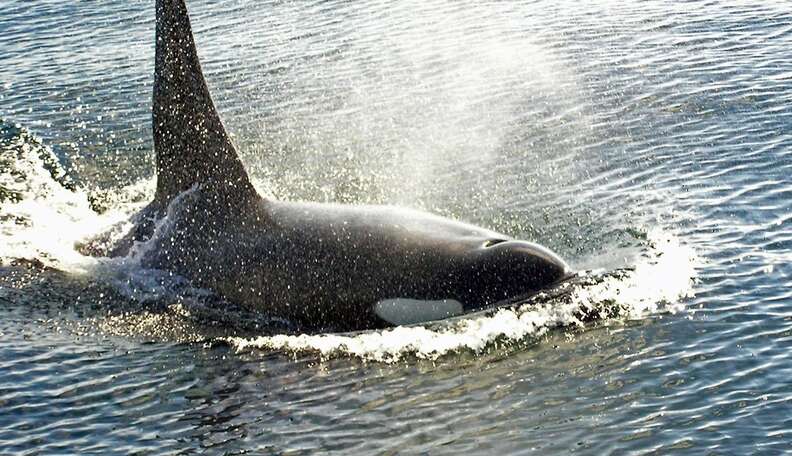 SeaWorld announced its Quarter 1 earnings on Wednesday, reporting a 13 percent drop in attendance -- a notable dip in the wake of the controversy stirred by the documentary "Blackfish" and the park's captive orcas. The company also reported that its revenue fell 11 percent year-over-year to $212.3 million -- worse than the $215.1 million that was expected.
In a release, the park blamed bad weather and the Easter holiday:
Attendance in the first quarter was impacted by a shift in the timing of Easter into the second quarter of 2014, which caused a shift in the Spring Break holiday period for schools in many of the Company's key source markets. Attendance was also impacted by adverse weather, particularly above average precipitation in the Florida market as well as below average temperatures in the Texas market for the first quarter of 2014.
Last quarter, there was more bad news for the park -- SeaWorld reported a loss of 13 cents a share and revenue of $272 million, down from $1.33 per share and a total revenue of $538.40 million that the company reported in its previous third quarter.
The park has seen other financial issues of late, as The Dodo reported in January:
Attendance for the first nine months of 2013 was down 4.7 percent compared with the first nine months of 2012, from 19.8 million people to 18.9 million. In a conference call with shareholders in November, [Jim] Atchison, SeaWorld's CEO, said the company was planning on a slight fall in attendance due to ticket price increases, and that bad weather in July drove the numbers down. He said the company drove "higher quality attendance," meaning guests were willing to spend more, attendance took a hit down even considering SeaWorld Orlando, the company's signature park, opened a brand new Antarctica-themed area in May that had been in the works for nearly two years.
The deluge of negative press surrounding the company may also be causing people to hesitate before visiting the park. Most recently, news broke that SeaWorld was administering an anti-anxiety medication similar to Valium to its whales, the park was cited for violating the Animal Welfare Act, and the sighting of a 103-year-old wild orca called into question the life expectancy of the park's captive orcas.
You can learn more about SeaWorld history of animal welfare issues here.
SeaWorld and marine parks profit off keeping orcas and other marine animals in captivity -- despite evidence that captivity not only induces unnatural behaviors in whales, but also endangers trainers. Join us in pledging never to visit SeaWorld or other marine parks until they empty their orca tanks.
[rebelmouse-campaign #BoycottSeaWorld target=1000 increment=500 twitter_share_message="Join me and pledge never to visit SeaWorld or other marine parks #BoycottSeaWorld" call="**Sign this petition** or share on Facebook, Twitter and Instagram with **#BoycottSeaWorld**" theme=dodo]