After decades of campaigning, we at the International Fund for Animal Welfare have celebrated concurrent major victories regarding whales and seals at the International Court of Justice and World Trade Organization, respectively.
As we look back in retrospect, we are reminded that campaigns that otherwise operate independently of one another can unfold similarly over time.
This is part two in a series addressing the dynamics of two historic campaigns.
RELATED: Seal, whale campaign successes can serve future generations (Part 1)

From 1983 through 1990, IFAW founder Brian Davies had suspended his seal hunt watch and turned his attention to promoting ecotourism in the Canadian communities that had depended economically on the seal hunt. However, with the collapse of Canadian cod stocks in 1992, culling the seal population became hot again, and Brian knew IFAW had to get back on the ice to get updated footage to remind the worldwide public of this atrocious practice.
IFAW's supporter base was growing. It had matured from a single cause to a worldwide animal welfare organization, addressing whales, elephants, tigers, and bears, as well as undertaking substantial animal rescue operations.
Around the year 2000, with a good five years of updated footage under our belts, we targeted the European Community again, this time in its new form as the European Union (EU) and with a full ban as our goal. It took time, but finally in 2009, after much lobbying, the European Union banned the importation of seal products, sending a strong message to the world that cruel seal products were not desired.
Challenges abounded. Two years later, IFAW celebrated the World Trade Organisation (WTO) panel finding that the EU seal trade regulation, which prevents commercially hunted seal products from being sold in the EU, was WTO compliant.
An appeal to that finding was struck down yesterday.
IFAW must remain diligent as other emerging markets in far-flung cultures are developing and the Canadian government is not so easily deterred by bans. The seal hunt continues because of perpetual taxpayer-funded subsidies that prop up the industry: Canada puts far more money into trying to keep the seal hunt alive than it actually brings in).
In line with the changing political and economic landscape, we suspended our huntwatch last year. In the last month, Canadian wildlife campaigns director Sheryl Fink ditched the flotation suit for a business casual version and together with IFAW staff reached out to Newfoundlanders-some of whom were long-time IFAW supporters already, some of whom were not-to better understand their views of the hunt. And IFAW is pursuing a plan, to work with economists to study the economic effects of a sealing license buyout, and ways in which the federal government can better serve rural communities in Atlantic Canada.
We are presently in the midst of formulating a campaign intended to help the province of Newfoundland and Labrador find alternative industries to killing seals that will prosper in this modern age. There is a renewed interest in developing tourism, spurred partly by our focus from the 1980s and partly by the work being done in other programs.
In light of President Obama's announcement of a raft of measures against Iceland over its continued slaughter of whales and trade in their meat and the ICJ ruling against Japan, IFAW is committed to helping Japan, Iceland and Norway find ways to repurpose their whaling industries.
Non-harmful research on live whales is producing valuable data. IFAW encourages Japan to join Australia, Brazil, the US and others in the Southern Ocean Research Partnership, which coordinates scientific research on Southern Ocean whales and their environment using effective, benign techniques.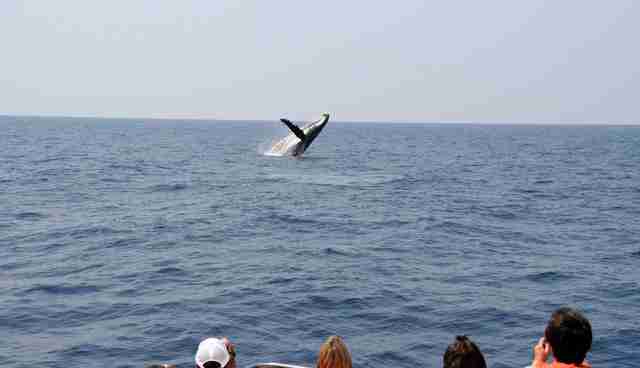 We're making the case for whale watching, working with local communities to help them capitalize on this relatively underutilized aspect of the global tourism industry. In years past, we have spearheaded a campaign targeting Icelandic tourists using the slogan "Meet Us Don't Eat Us." IFAW data had revealed that around 40 percent of Iceland's visitors try whale meat while in Iceland simply out of curiosity and because they mistakenly believe it is a traditional Icelandic dish.
IFAW is leading a number of other projects. We are assessing the potential for whale watching through research on whale distribution patterns. We are working with governments and tourist industries to analyse the regional potential for whale watching to ensure they are based on responsible whale watching regulations. We are conducting seminars, operator-training workshops and information-exchange meetings to promote the whale watching industry.
Whether it be in Norway, Iceland, Japan, or Canada, or in Strasbourg, Geneva, The Hague, or Brussels, IFAW will continue to battle against the injustices of commercial whaling and the seal hunt, and we'll go wherever the fight takes us.
We are confident that because we have witnessed how people's attitudes can change, markets can change, entire cultures can change, success in any animal welfare crusade is possible.
As we look at how these campaigns have progressed over the years, we know now that they can serve as models for the next generation of activists, to be used as the blueprints previous generations never had. Learn more at ifaw.org.
--AD