What could this seal be thinking? Chilled-out seal thoughts, no doubt.
The majestic aquatic mammal was recently spotted off the coast of West Cornwall, U.K., by crew members from tour operator Marine Discovery Penzance. Despite his massive size, the 650-pound grey seal seems perfectly cozy and content as he strikes a bendy pose on a rock.
"When we saw him that day, he was looking quite relaxed and quite cute, especially for such a large carnivore," company co-owner Duncan Jones told The Dodo.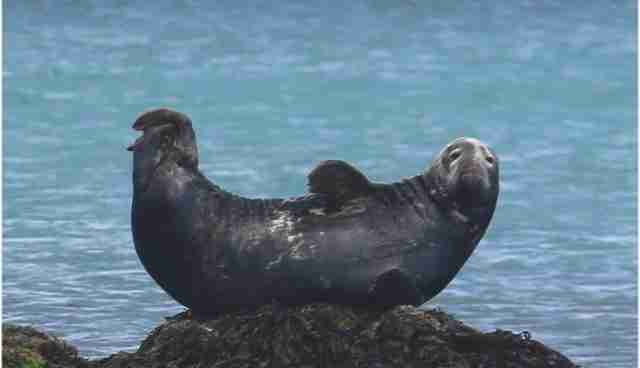 The sighting of such a satisfied looking seal, positioned so perfectly atop his perch, is more than just amusing - it's actually quite heartening as well. Grey seals are among the rarest species of seal on Earth, with more than half the global population living in the waters around Britain and Ireland, so documenting their whereabouts in charming pics like these is serious business.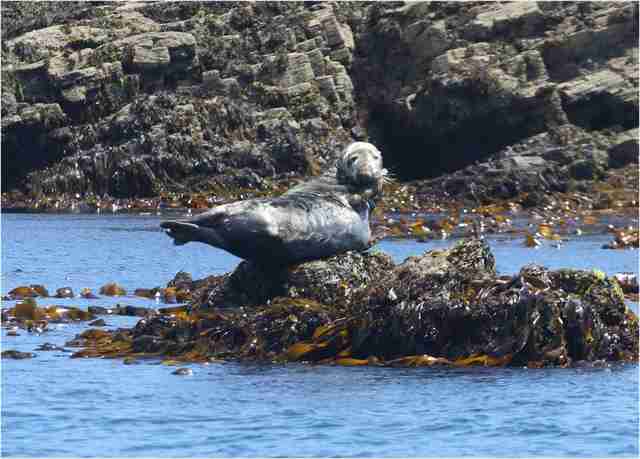 "We help with photo identification to track their movements, so we better understand who is in the area and see where they're going," said Jones. "It helps with the conservation of the species."
And that's good news for everyone. After all, who would want to disrupt the beautiful thing this charmingly chubby seal has got going on?