Seal Pup Rescued From Side Of Road Loves Her New Bathtub
<p>Seal Rescue Ireland</p>
<p>Seal Rescue Ireland</p>
An abandoned grey seal pup sat alone on the side of the road, a good way from the shore in Galway, Ireland.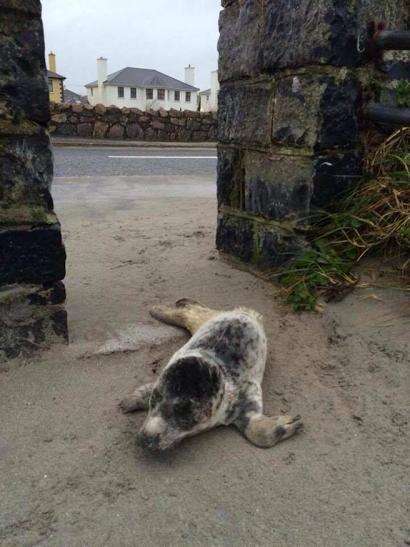 "She was in a horrible state," Meadow Greenwood, manager of Seal Rescue Ireland, told The Dodo.
It was a chilly December when a city council worker found the almost 3-week-old seal pup and contacted the rescue, which was many miles away - it took four drivers to bring the seal to safety.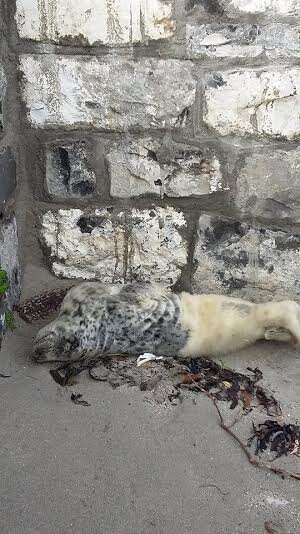 Named Poison Ivy, or Ivy, after the DC Comics character, she was emaciated and dehydrated, and her eyes were shut.
"She still had half of her lanugo coat on which looked like she had a pair of white pants on," Greenwood said. "Because of her poor state, it was uncertain if this poor little girl would make the long journey. She was a fighter and made the journey."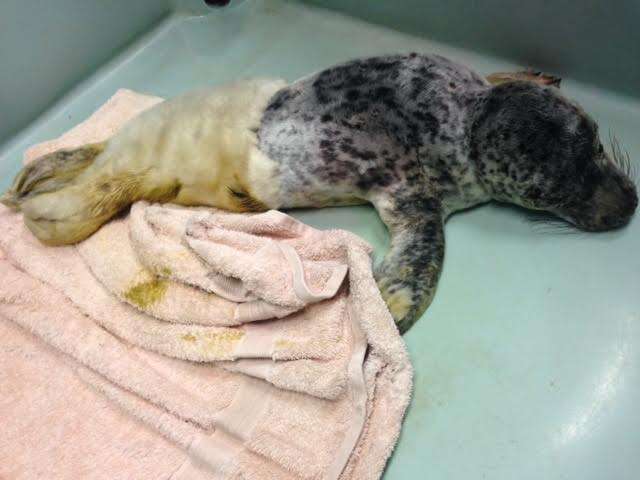 At only 23 pounds, Ivy should have weighed 110 pounds.
"The first few weeks she couldn't lift her head," Melanie Robinson, volunteer and board member with Seal Rescue Ireland, told The Dodo. "We initially gave her fluids to rehydrate her, and she was given antibiotics for her wounds." She had a heat lamp and blankets to keep her warm because she also had a severe case of hypothermia.
Ivy started to improve and the rescue team tube-fed her five times a day until she finally began to eat fish on her own.
When she regained some energy, Ivy was moved into the kennel area where she had access to the bath for a couple hours at a time.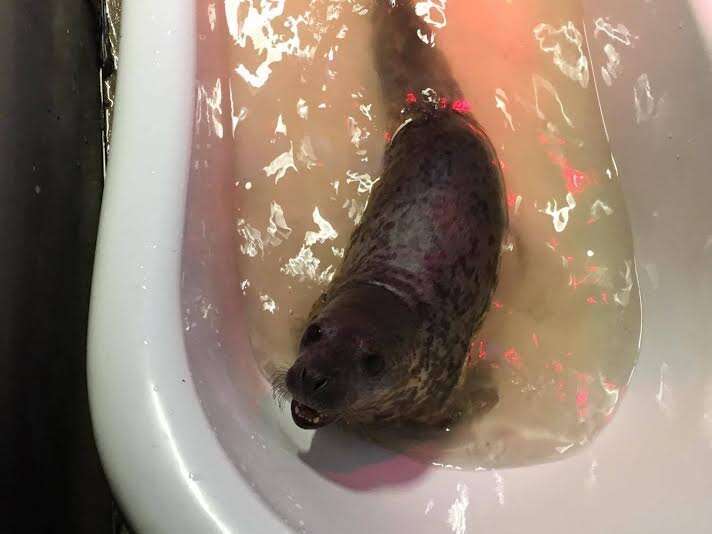 "Sometimes she got into the bath without water to just lay there with her towels," Robinson said.
"She faced death three times all together, but each time she crashed, the team was able to get her through and stabilize this little one," Greenwood said. "She is a fighter!"
Now she has finally gained enough weight to go into the nursery pool with four bigger seals.
She's adorable and loves attention, and isn't afraid to be vocal. "Some of the other seals are annoyed with her because she is loud," Robinson said. "She never shuts up. Her mouth is always open, and she is constantly making noise."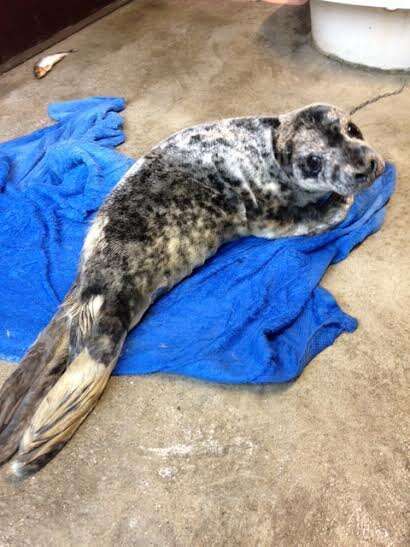 The team adores her but is sure not to give her too much attention. "It's easy to give her attention," Robinson said. "But we have to be careful not to humanize her because she has to stay a wild animal."
If all goes well and according to plan, Robinson said, they will release Ivy back into the ocean by June. So far, they are on schedule.
"If you see a seal up on a beach or on rocks, the last thing you should do is try to put him back in the water because he's up there for a reason," Robinson said. "They lie on rocks to rest or when they are not feeding, or they could be chilling out. Never approach a seal. If you have any queries, approach the nearest seal rescue or aquarium."
If you find a stranded seal or any other stranded marine mammal, visit Save the Whales for important information on what to do and which agency to call.
If you would like to help seals like Ivy, consider donating here.
Here are two videos of Ivy making noise in the bathtub:
Watch Ivy being released into the nursery pool here:
Ivy loves to play with her seal friends. Watch them here: