All seven species of sea turtle are at high risk of poaching or illegal trade and it is about time this stopped! Are there laws you ask? Yes there are! Despite these laws however, illegal trade of eggs, meat, and shells still continue.

In many parts of the globe, these beautiful shelled animals are brutally harvested for their meat and eggs, and are in some places considered a delicacy. Their shells and skin may also be found skillfully weaved tightly into your favorite items of jewelry, boots, belts, instruments and wall hangings. Can you be 100 percent sure you don't hold any items like this?

This cabinet with the baroque ornament atop it?
Yeah that'll be a hawksbill, particularly valued for its shell and used here in the cabinet veneers.
This is the problem.
Trade often occurs between country borders. This makes monitoring the illegal trade system seem like reciting the alphabet backwards, in under 10 seconds, whilst spinning on your head. Practically impossible! Not only that, but illegal activities most likely occur in the most remote areas, so unless you have eyes and ears everywhere, it is unfortunately, and understandably, extremely hard to track.

Educating local communities on the benefit of a "live vs. dead" sea turtle is essential; not only for economic reasons, but for a more rounded compassionate world where the treatment of animals mirrors how we treat our fellow homosapien family.
Why are turtles so amazing?
Here are a few reasons why sea turtles are amazing, and why every effort should be implemented to save our gorgeously majestic surfers of the blue
1. They can live for a really long time.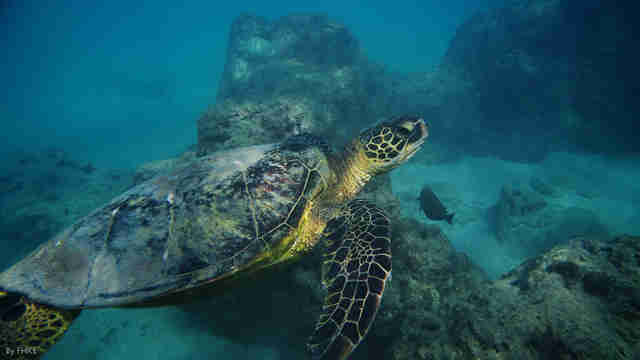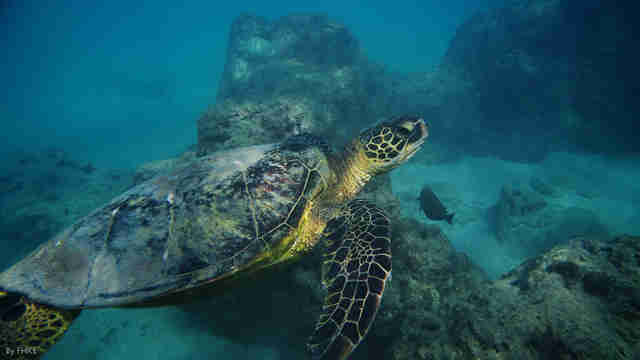 The extremely docile hippy of the animal world, turtles aims to live a stress-free life. Their diets too, consist of lush greenery and eliminate fats and cholesterol. This combination of calm and healthy living is likely to contribute to their extreme longevity. Humans could learn a thing or two here!
2. They can hold their breath for a really, really, really long time.
Green sea turtles can stay underwater for up to five hours. Their feeding dives usually only last five minutes or less, but even so, five hours is a very long time. Some people don't even sleep for that many hours a night!
3. Male sea turtles spend their entire life at sea.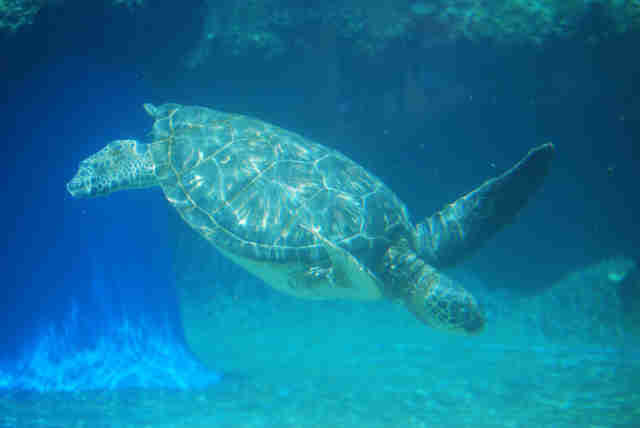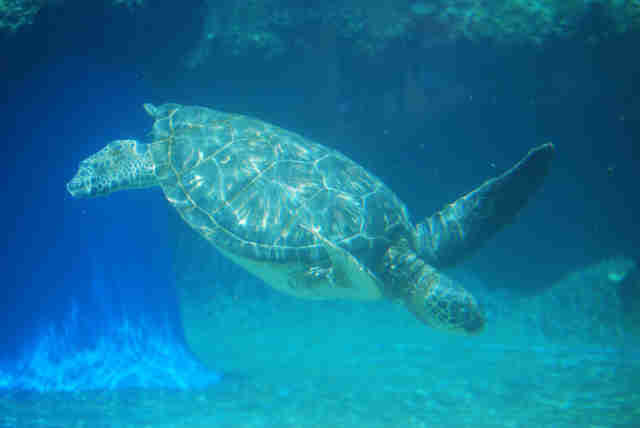 Since they don't have to return to land to lay eggs, male turtles have no reason to leave the ocean. With a massive area to explore though, there is absolutely no worry they will ever get "cabin fever" submerged in the turquoise paradise that takes up 77 percent of our Earths' surface.
4. Their gender is temperature dependent.
The temperature of the surrounding environment whilst babies are tucked up safely in their eggs during incubation is thought to determine what gender they become. It is said that warmer temperatures tend to produce more female hatchlings, whereas cooler temperatures result in males.
5. It is said that they inspired the ancient Roman military.
During sieges, soldiers would get in "testudo formation." The men formed rows and held shields in front or above them to completely shelter the unit. Testudo, as it happens, is the Latin word for tortoise. So I guess they can thank turtles for all the battles they ever won!
6. They have no teeth.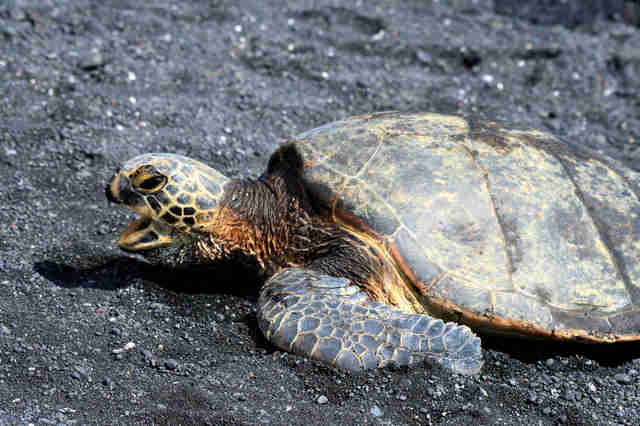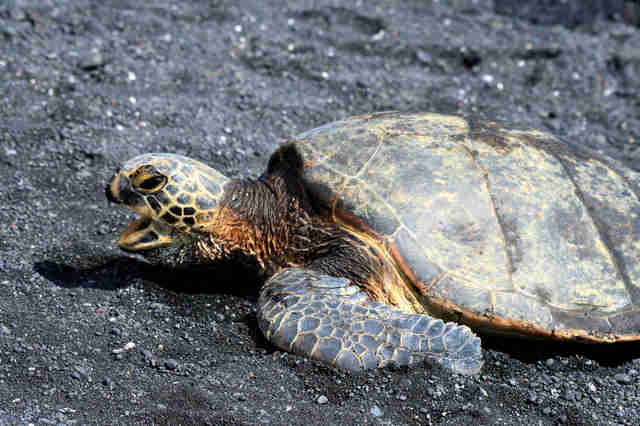 It's weird to imagine them with gums like a human baby. The jaw of each species is specifically designed for its particular food source, and their beaks have evolved to achieve optimum crushing and mashing, so they're doing just fine without gnashers! They don't have to worry about brushing them either, bonus.
7. They are important to the ocean ecosystem.
Research has highlighted that sea turtles often act as a keystone species (a keystone species is a plant or animal that plays a unique and crucial role in the way an ecosystem functions). Sea grass beds grazed by green sea turtles are more productive than those that haven't been so lucky. Hawksbill turtles also eat sponges which prevent them from expanding and smothering corals, which tend to grow much slower.
There are countless ways in which you can make a positive different in the lives of sea turtles. Organize a clean-up day with friends at a local beach, or give a presentation at your local school about poaching and illegal trade. The most important thing is that we continue to talk about it. Frontier offers Turtle Conservation projects in Greece, Thailand and the Maldives. What are you waiting for?
By Rebecca MacDonald-Taylor Rebecca MacDonald-Taylor is an Online Journalism Intern at Frontier, an international non-profit volunteering NGO. Frontier has over 300 dedicated conservation and community development projects as well as plenty of inspiring www.frontier.ac.uk/Volunteer/Volunteer.aspx?utm_source=TheDodo&utm_medium=gapyearblog&utm_campaign=BlogArticle">gap year ideas to help make your time out meaningful. For more information on all the opportunities available please visit www.frontier.ac.uk. Check out Frontier's blog "Into the Wild" where you can read more articles like this! Happy reading!
Get more from us on social media with Facebook, Twitter, and Pinterest. See more from volunteers on YouTube, Flickr and Instagram #FrontierVolunteer.