Japanese Whalers Caught Red-Handed By Sea Shepherd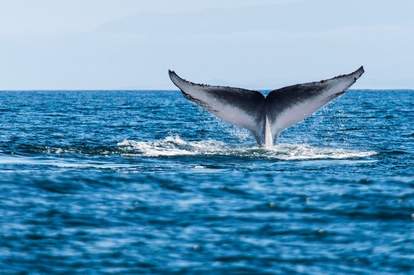 Activists from the group Sea Shepherd caught up to five Japanese whaling vessels in the Southern Ocean and filmed their whale hunt, inciting urgent demands from environmentalists to stop the yearly whaling campaign.
Sea Shepherd released a video of the Japanese fleet, claiming that they hunted a whale inside of a designated whale sanctuary. The video shows harpooned minke whales being processed on the deck of the ship. The video has spurred environmentalists to blame accuse the Australian government of reneging on an election promise to monitor whaling activities in the Southern Ocean by ship, The Australian reports:
Dr Brown went further, using the graphic footage of the carcass and blood-strewn deck of the Japanese vessel Nisshin Maru to urge Australia and New Zealand to send naval vessels to uphold the region's international whale sanctuary.
"This bloody operation would simply not be occurring if we had prime ministers in Canberra and Wellington with the spine to stand up to this illegal operation," he said in Hobart.
According to the Guardian, activists are calling on the Australian prime minister, Tony Abbott, to lodge a formal complaint with Japan for whaling inside a designated sanctuary.
The Greens party said the prime minister, Tony Abbott, should raise the issue of whaling directly with the Japanese government.
"After six years of rhetoric from [environment minister] Greg Hunt calling on the previous government to stop the blood in the water in the Southern Ocean, it is time for him to act," Greens senator Peter Whish-Wilson said.
"Greg Hunt must immediately walk into Tony Abbott's office and get him to call the prime minister of Japan and issue a protest on behalf of the Australian people."
[WARNING: Video may be upsetting to some]