Sea Lions Find The Perfect Place To Take A Nap
Ocean photographer Clark Little was wandering around the Galapagos Islands when he came across an unusual sight - a group of sea lions commandeering a bunch of beach chairs.
The sea lions looked perfectly comfortable, and showed no interest in giving up the chairs any time soon.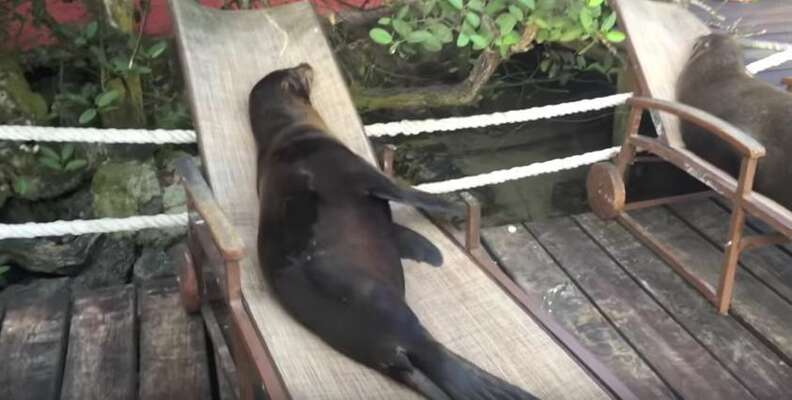 One little guy was clearly there for sunbathing purposes ...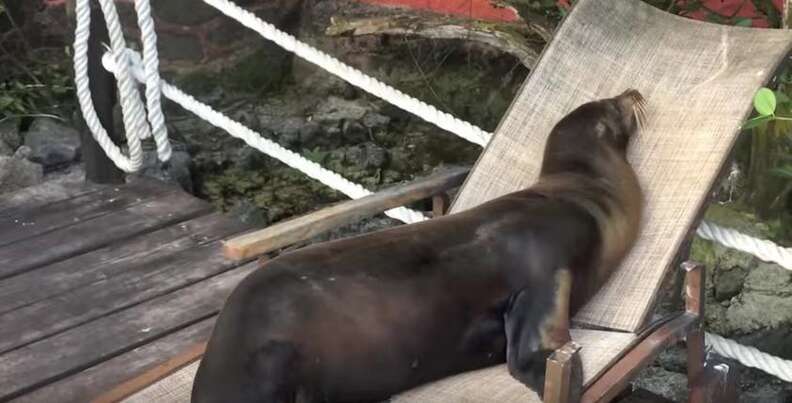 ... and would only move to adjust his body for maximum sun consumption.
Two of the sunbathers decided to share a beach chair, and even cuddled together to enjoy the afternoon.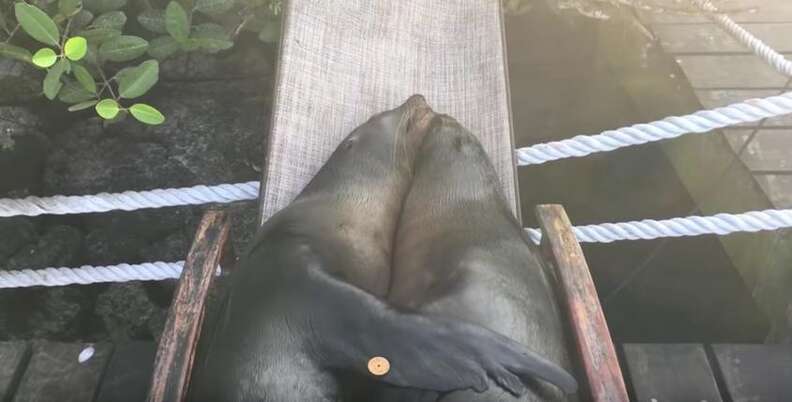 Couples that sunbathe together, stay together, right?
After a while, one of the sea lions decided he'd had enough sun ...
... and ventured off to find some seating in a shadier area.
Check out the full video of these sunbathing sea lions below: