I'll have my sea lion on the rocks, please.
Patrons at a Newport Beach, California, bar had quite a surprise last week when an unexpected visitor decided to waddle in: a tiny sea lion pup.
The little pinniped, who was suffering from an eye infection, had made his way across the beach and a parking lot before popping in the bar.
Unfortunately, lost sea lions aren't uncommon in California this year. The West Coast is facing a sea lion crisis of unprecedented proportions, with thousands of the little pups washing up hungry and orphaned up and down the coast.
Fortunately, the customers and staff who spotted this one acted quickly. Blocking his route off with chairs, they quickly called the Pacific Marine Mammal Center (PMMC).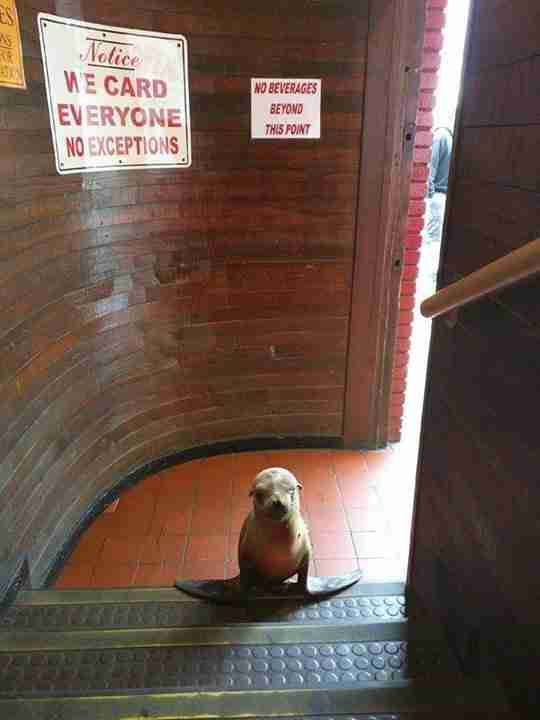 Beach Ball, named after the bar, is now safely at PMMC and is receiving medical treatment, according to the LA Times. Once he puts on enough weight, he'll be released back into the wild.
No word on whether he was carded.