Helping A Fox Recover From Two Frightening Pet Dogs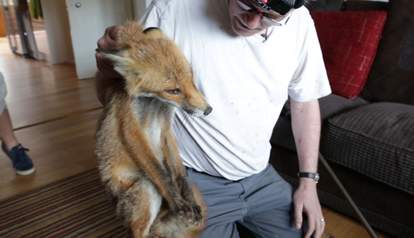 You can find all sorts of things down the back of a sofa, but turning up a fox is not all that common! After being chased by dogs, this young fox took refuge behind a sofa. Wildlife rescuer Sean, from the Wildlife Aid Foundation, was called to the rescue and removed the dusty fox from his hiding place.
He was brought back to the centre to put on some weight and recover from his trauma. He stayed with us for a couple of weeks and was, then, released back to the wild!