Say No To Animal Trekking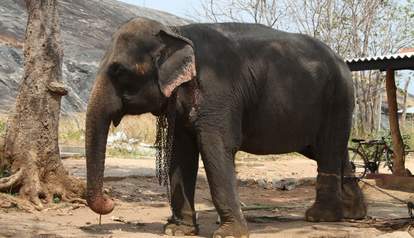 The majority of us have seen a photo or two of someone riding an elephant, either on a tour or as part of an attraction encouraging a photo opportunity. The appeal of trekking through a jungle environment while riding one of the largest land mammals in the world is certainly notable, but as elephants have never been explicitly domesticated at any point in human history, how are these noble creatures corralled into this un-natural behavior?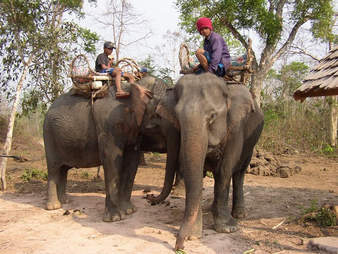 (Photo: Paul Arps)
Sadly we return to where this practice is most prevalent: southeast Asia. Elephants born into captivity are taken from their mothers and subjugated to physical and mental abuse while enclosed in small cages, until their bodies and spirits are crushed in such a way as to be submissive to humans. The elephants are then persistently ridden daily, often without respite to such relent that in some cases pregnant elephants have given birth while on a trail. This practice has spread due to its popularity in southeast Asian countries to a few countries in Africa, where the larger African elephant species is an even bigger risk to the safety of tourists keen on saddling up.
(Photo: Shankar)
Equine and camel tours
There are other cases of animals being used in a working environment for tourism purposes that a responsible tourist should be aware of. Equine tours operating in many countries across the world can be a wonderful way to enrich a traveling experience, but should be a consideration for a responsible tourist for several reasons. It is likely that the animal involved will be a critical source of revenue for the owner and operator of the tourist attraction or activity, so it is important to be aware of how hard the animal is being driven.
(Photo: Sharon McKellar)
What can I do to be a responsible tourist?
Some critical points to consider before partaking in an equine trek are: the health of the animal, whether the animal is capable of supporting your weight based on its comparative size to you, speaking out both against mistreatment and for good treatment of the animal, and always make sure you pay a fair price so the owner does not need to over work the animal for his living. As well as horses, donkeys and mules, camels should also have these simple rules applied to each individual animal before being considered for a ride or trek.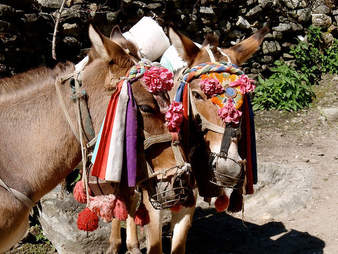 (Photo: John Pavelka)
Hopefully this article has raised awareness of animal welfare issues abroad, and as a responsible traveller, you are now better equipped to make an informed decision. Next week we will be looking into sporting events and cultural traditions involving animals.
By Jack Plumb Frontier has a wide range of wildlife conservation and animal care projects in unique destinations worldwide as well as plenty of inspiring gap year ideas to help make your time out meaningful. For more information on all the opportunities available please visit www.frontier.ac.uk.
Check out Frontier's blog 'Into the Wild' where you can read more articles like this! Happy reading!
Get more from us on social media with Facebook, Twitter, and Pinterest. See more from volunteers on YouTube and Instagram #FrontierVolunteer.