Save Heavenly: Wild Bear No Longer Wild -- Because Of Us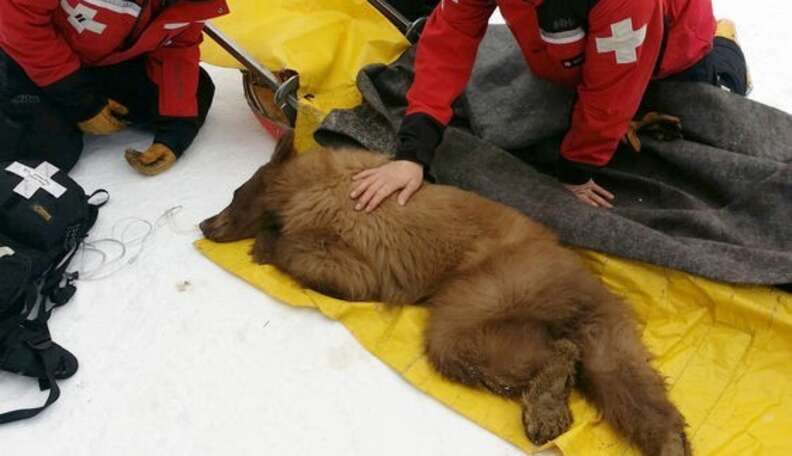 <p>Heavenly Mountain Ski Resort</p>
There are no good options left for Heavenly. The young black bear was rescued from a Lake Tahoe ski resort in March after becoming increasingly accustomed to the hotel's visitors, seeking out human food and approaching people freely. After capturing Heavenly, rehabilitating him and releasing him back into the wild, wildlife officials discovered the bear back at the resort. Now, veterinarians and wildlife experts fear that the poor animal is no longer fit for the wild.
"Our plan originally was to take him out in the mountains again over in the Wellington area (50 miles southeast of Tahoe)," Nevada Department of Wildlife spokesperson Chris Healy told The Associated Press, "but [he's] just so acclimated to humans as a source of food and obviously has honed in on this area."
Because it appears a return to the wilderness is out of the question for Heavenly, the bear will have to spend the rest of his days in either a wildlife sanctuary or, worse, a zoo. The only other option is euthanasia. "It's a disaster for this magnificent animal," Healy said. "Wild animals should not be in cages their whole life. It's a real indictment of the way garbage is handled, or not handled."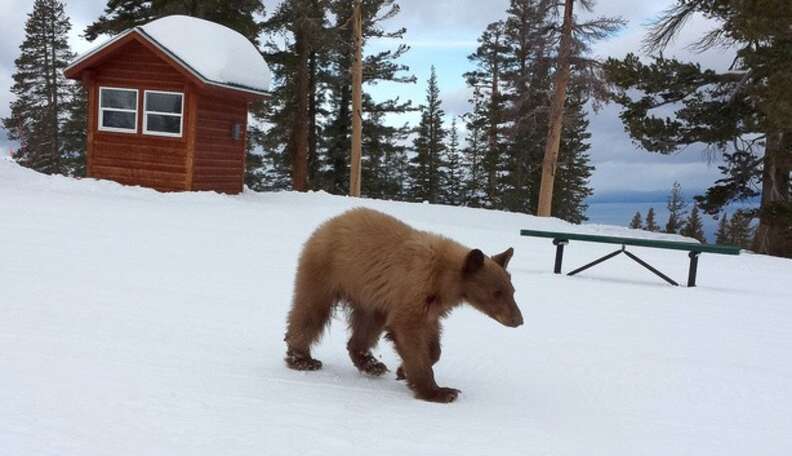 (Credit: Heavenly Mountain Ski Resort)
We always hope for wild animals to stay wild. But, when human intervention makes it impossible for animals like Heavenly to return to their natural habitats, the next-best option is a wildlife sanctuary. Join us in asking the Nevada Department of Wildlife to find a humane permanent home for Heavenly, instead of letting this young bear live out his days in the confines of a zoo.