Sassy Puppy Can Barely Contain His Excitement Over New Chew Toy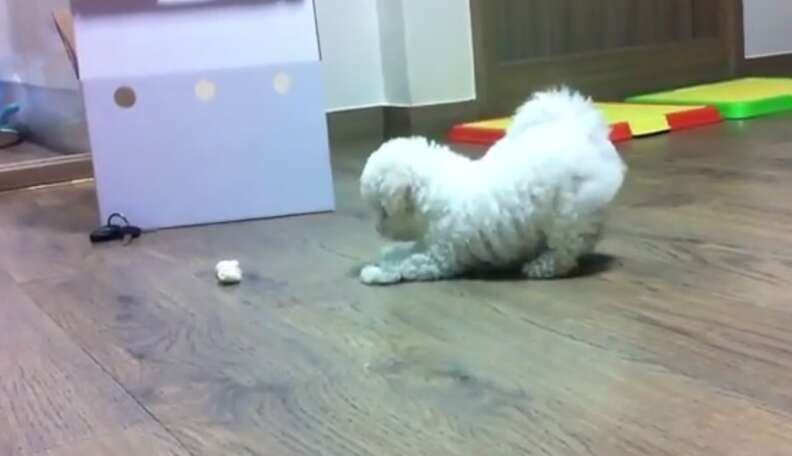 Oh Mong the puppy has a brand new bone, and everyone knows what that means: It's time for some ecstatic pouncing and prancing! The little pup bustles back and forth on the slippery floor, in an attempt to properly convey his overjoyed state.
The bone doesn't really seem to appreciate Oh Mong's great show, but that doesn't dampen the pup's enthusiasm one bit.
Hmm. Maybe it's time to calm down and quietly chew on the bone, like a sophisticated dog?
Perhaps so. Oh Mong gracefully escorts his prize to the corner ...
... but he HAS to give it just ONE MORE pounce of appreciation.
Though Oh Mong is a healthy and happy pup, not all puppies have the same good fortune. If you feel you are ready to provide a safe, loving, and responsible home for a dog in need, check out Adopt-A-Pet to see your options!
You can watch Oh Mong's full snack-time celebration below: