Pit Bull With Dwarfism Has No Idea She's So Small
"You can't not love this dog. She's just the happiest little girl."
When Ernie Altamirano adopted his dog, Sassy, everyone - the rescue group, various veterinarians - told him she wouldn't live past her third birthday.
"Three years old was pretty much the expectancy that everyone gave us," Altamirano told The Dodo. "I've heard it so many times. So she turned 4, and she's totally fine."
Everyone thought Sassy wouldn't live long because she was born with some serious congenital deformities, which is often the result of inbreeding.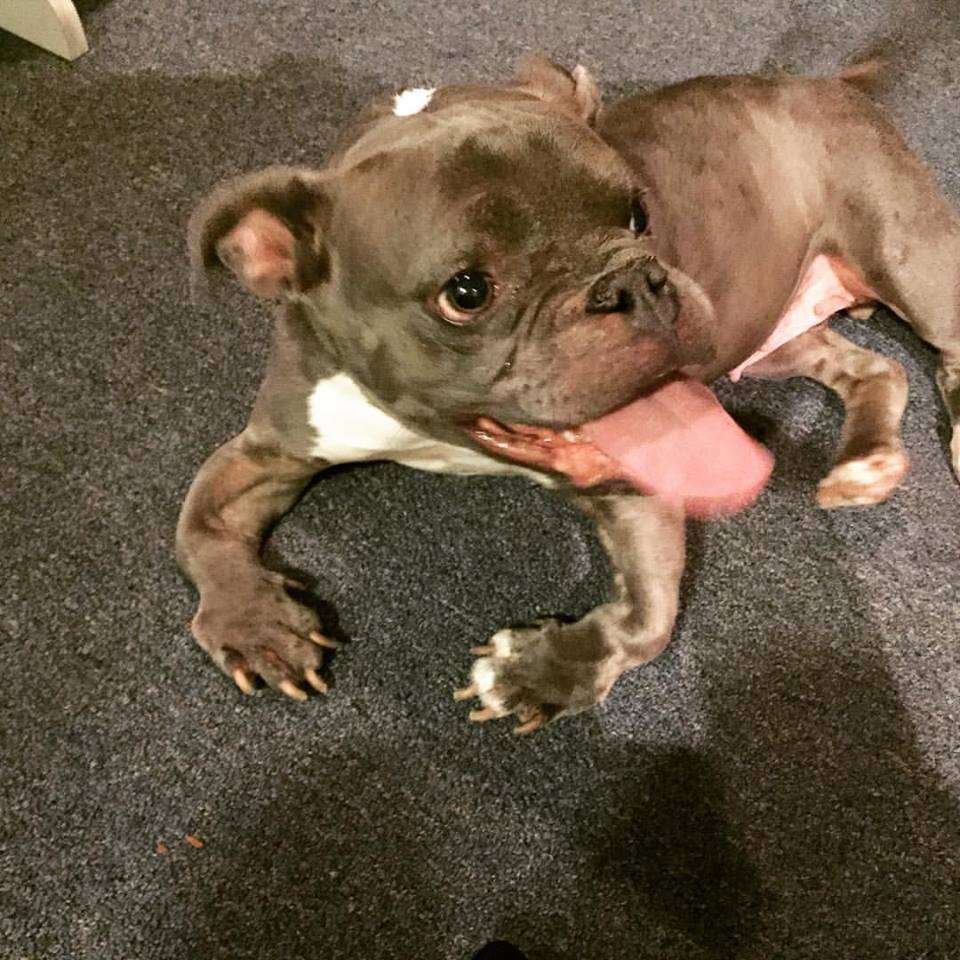 Sassy is technically a "purebred" pit bull, but bad breeding led her to have dwarfism - she's about a quarter of the size of a full-grown pit bull, according to Altamirano.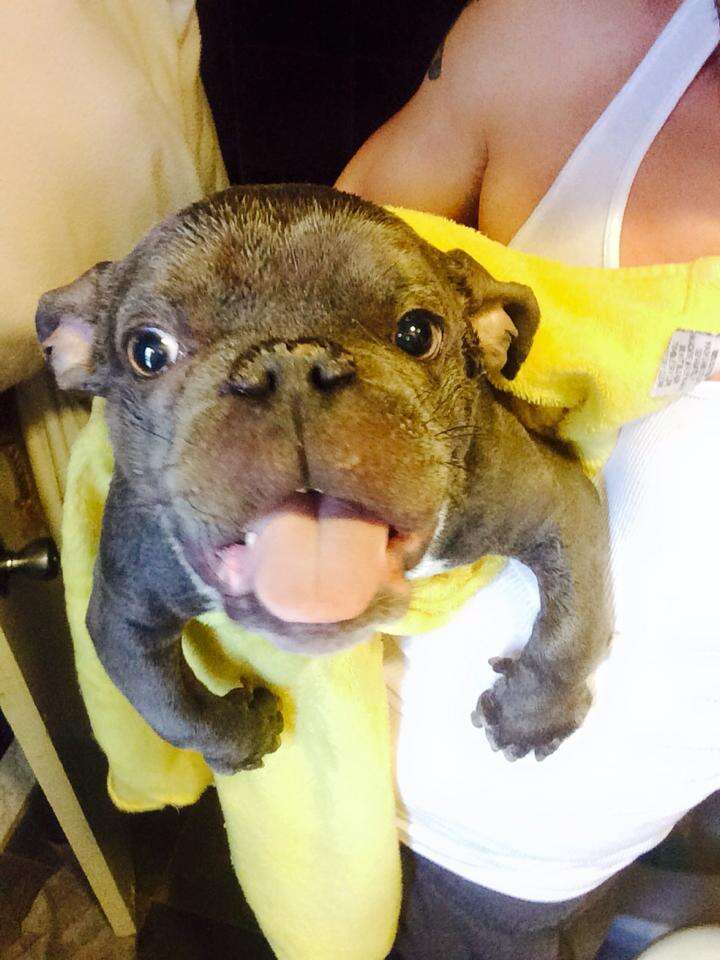 Sassy also has twisted forelegs and flipper-like feet. Her tongue doesn't quite fit inside her mouth. Breathing is difficult for her. So is moving.
"She twerks when she walks because she has such bad hip dysplasia," Altamirano explained. "They were going to try and straighten her legs, but she has flipper feet. She kind of walks on her forearms, and her feet are really just 'there.' They're underdeveloped. So if they straighten her legs, she's just going to be walking on the ends of bone because these feet don't do anything."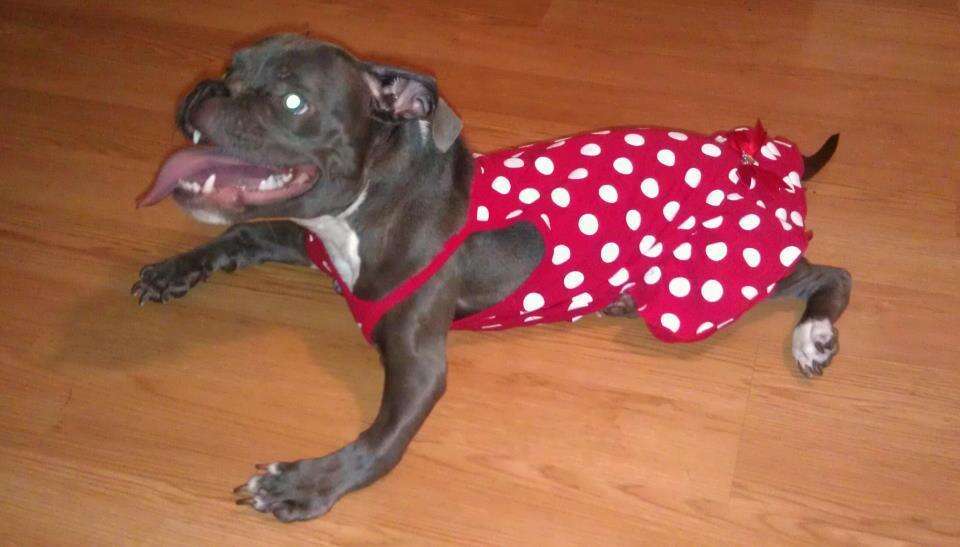 Sassy also can't bark, but Altamirano finds this endearing. "She just claps her jaw," he said. "You know she's trying to bark because she's just doing this jaw clap. I think it's hysterical."
But what Altamirano loves most about Sassy is that her health issues don't seem to bother her. "She's got a lot of problems," Altamirano said. "But she's totally smart, and she has no idea any of these things are going on."
Altamirano has limited information about Sassy's background, but he knows she came from a "backyard breeder" in New York. When Sassy was born, the breeder took Sassy to the local animal shelter. Luckily, a kind person with animal control contacted Kim Bonomo, a volunteer with Forgotten Friends of Long Island, a group that specializes in rescuing animals likely be euthanized at shelters because they're sick, old or have something "wrong" with them.
"Apparently [Kim] got the dog in the parking lot," Altamirano said. "And when [the rescue group] got the dog, I think that they really thought the dog wasn't going to make it."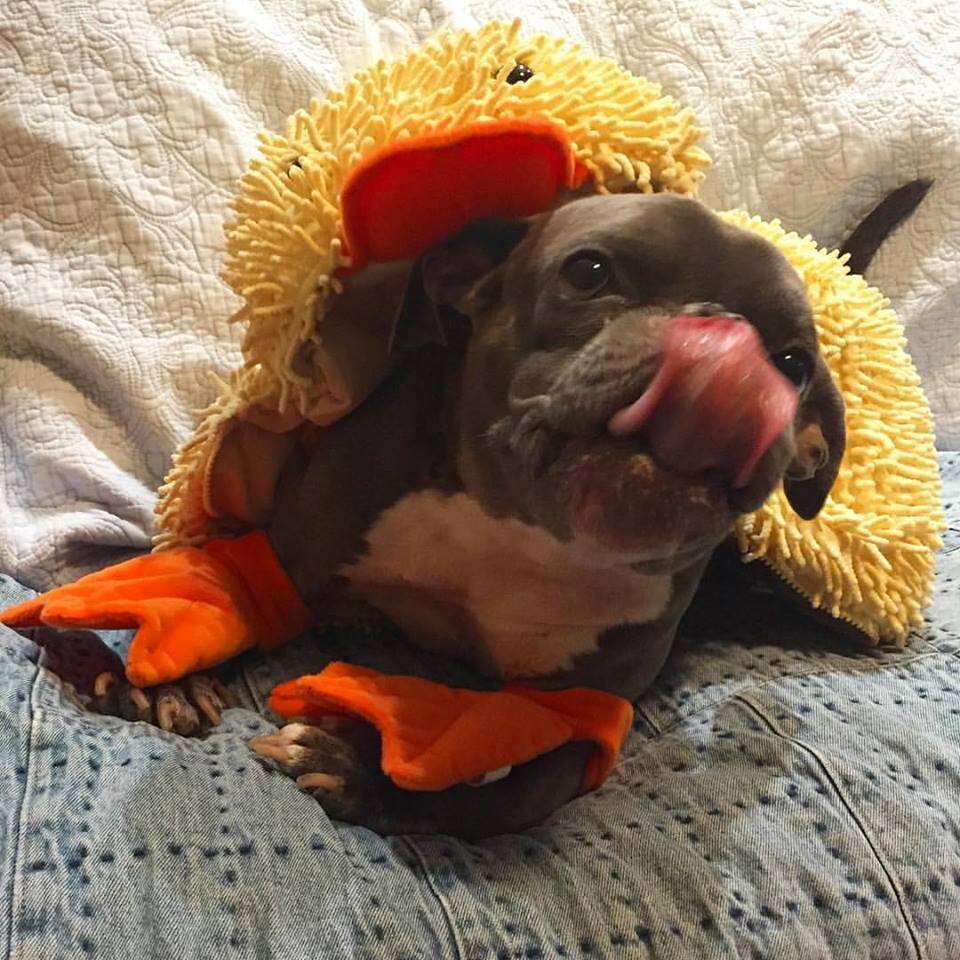 Although the rescue group believed Sassy would have a short life, they created a Facebook page for her to help her find a home. Many people were interested in adopting her, but Altamirano was lucky enough to bring Sassy home. Sassy now lives with Altamirano at his home in Long Island, New York, along with two other rescue dogs with special needs, Chiqui Gonzalez and Dolly Parton.
Caring for Sassy isn't an easy task. Sassy's issues with her limbs mean that she can't walk like other dogs, so Altamirano usually has to push her around in a dog stroller, and carry her up the stairs.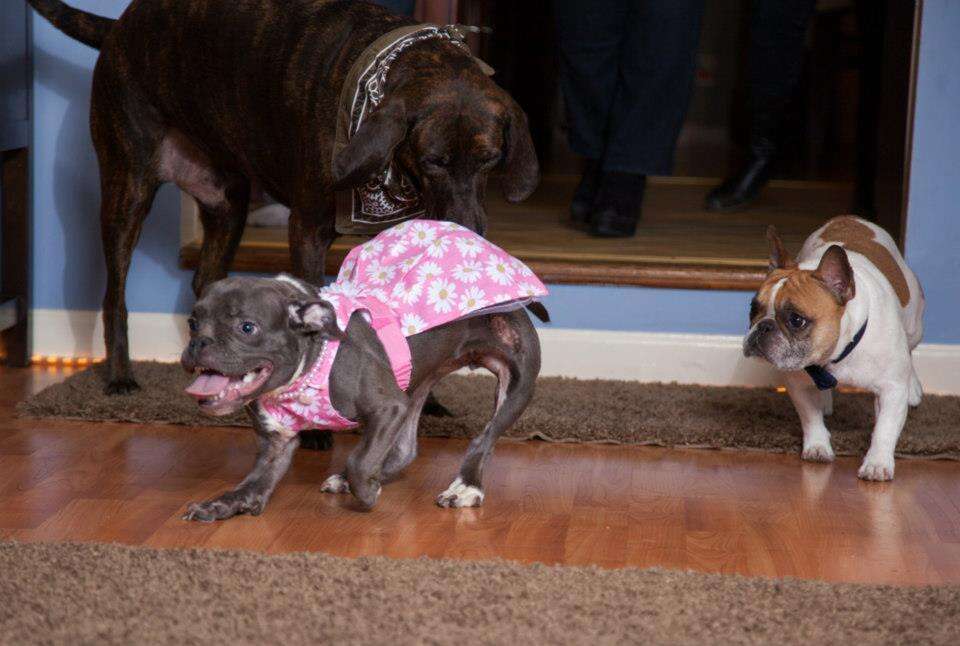 But Sassy can still move around for short periods of time. "She can run pretty well," Altamirano said. "She doesn't run all the time, but she's pretty impressive with the speed."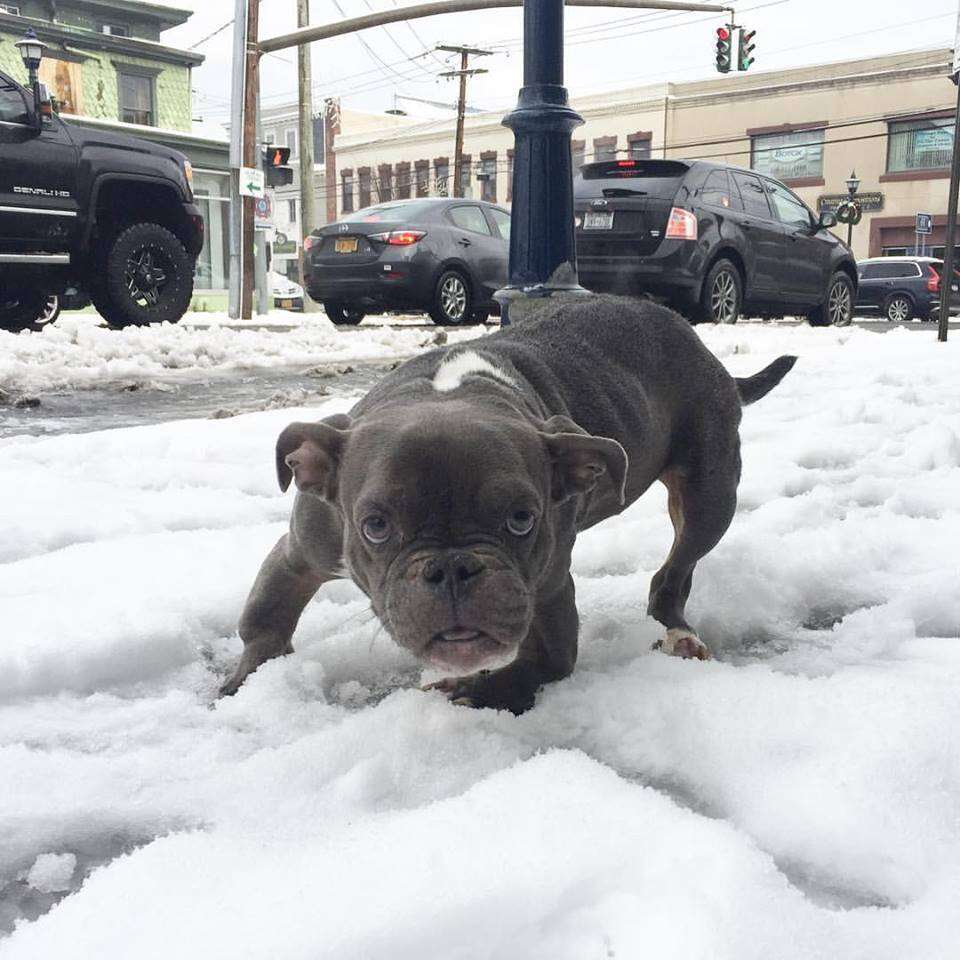 "She loves dog parks," Altamirano added. "She loves big dogs. She definitely doesn't know she's the size she is."
Altamirano couldn't be more pleased to have Sassy in his life. "She's so sweet," he said. "You can't not love this dog. She's just the happiest little girl."