Sasha The Rescue Dog: Broken Leg, Mended Spirit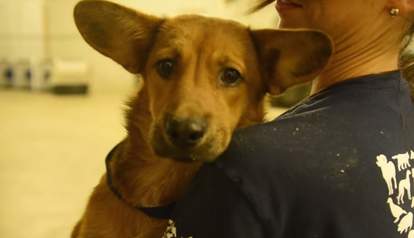 Up until a week ago, more than 60 dogs and puppies were living outside without any reprieve from the hot Mississippi sun. But now, they've been rescued from the Blue Mountain home and are settling in to start their new lives.
Some of the dogs had fresh, open wounds and limbs that had clearly been broken for a long time. Many of them were terribly dehydrated and completely infested with fleas. But The Humane Society of the United States' Animal Rescue Team safely removed the dogs from the deplorable conditions. It was an exhausting day in the sun for everyone involved, but it was only one hot day for the Rescue Team, versus what must have been one of many long, hot days for those animals before we arrived.
They've begun adjusting to their new lives and are receiving the basic care and medical treatment they've desperately needed for some time now. We can already see their spirits lifting.
The road to recovery has been especially hard for one dog we found with a serious leg injury, who we've named Sasha. After spending a little time with Sasha, it was clear this girl is special. Unfortunately, her leg will very likely have to be amputated. However, while it appeared she was in a lot of pain and she may end up losing her leg, her spirits are high and she's finally receiving the care she needs.
Sasha and her friends have had a rough go at it, but things are looking up. In the next few weeks, they'll be heading off to our Emergency Placement Partners where they will be available for adoption.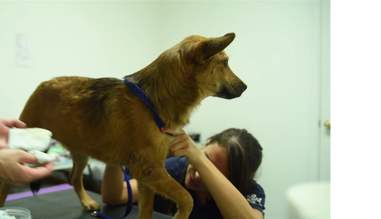 Sasha at a check up, via HSUS
Check out the video of our rescue efforts from last week here:
by Ashley Mauceri, cruelty response manager at The HSUS