7 Boneheaded Things Sarah Palin Has Done To Animals
<p><a href="https://www.flickr.com/photos/gageskidmore/6877713525/in/photolist-btL5BF-7BCb4t-5rfwmQ-8MiNaq-5hqpxv-9rmBGH-5FSwik-7k6YBP-btLcYR-5PpTCt-56HGkB-5Bqht8-5ruVak-5uhQuw-5uhPV7-6HSSfT-5uf237-7Gvshj-4MnJZd-5rSiaW-cbpViC-bDdNnD-5s35Tn-5udosZ-5BFEHU-5nJSXd-5kbnWs-aoSn4x-5y2RMG-6Mb6KK-61yTa9-5CGFai-7TKNQb-5BXVjk-5ww5R5-5jCYsS-kTd5iT-kTdTZx-9rknN8-5mHWZj-9rphtQ-9u7qjZ-5kY7Ma-5jQmLC-9rd77n-5z9Ppv-9uayT3-6xMFgW-5G4EMG-ak3mhW">Flickr/Gage Skidmore</a></p>
Sarah Palin has made her share of missteps - and no one knows this better than animals.
The former Alaska governor has taped an interview in front of live turkeys being decapitated, campaigned tirelessly to put polar bears at risk and even slaughtered wildlife herself. Those are just a few windows into her outlook on the animal kingdom. Here are Palin's seven biggest and baddest animal gaffes:
1. Caribou should "take one for the team" and die for oil companies.
Just last week, Palin argued that caribou should "take one for the team" and die in the path of an oil pipeline. During a speech at the North American Prospect Expo, she pushed for the construction of the the Keystone XL Pipeline, a project that, if passed, is expected to severely harm wildlife. Here are some of her quotes, edited for clarity by Christopher Helman over at Forbes:
" ... the animals like the warmth" that the pipeline gives off. "The animals mate under the pipeline. I haven't actually seen it" but that's what I'm told. If oil and gas development is risky to wildlife, "if it is to hurt one caribou, then that one caribou should take one for the team and allow the rest of the country to benefit."
2. Hunting her own state's declining wildlife.
Palin's comments about caribou reflect her past actions. During an episode of her reality series "Sarah Palin's Alaska," the former governor shot and killed a caribou, which gave her "a great feeling of accomplishment."
The episode aired in 2010, the same year that scientists reported a "troubling decline" in Arctic caribou numbers due to oil and gas development and climate change.
3. She doesn't just hunt caribou.
In 2013, Palin missed an interview on CNN with Piers Morgan, with whom she'd had a spat. She sent him a photo (see it here) to explain why she missed the opportunity: she was hunting bears. The Young Turks explained the fray:
4. Encouraging shooting of wolves from helicopters.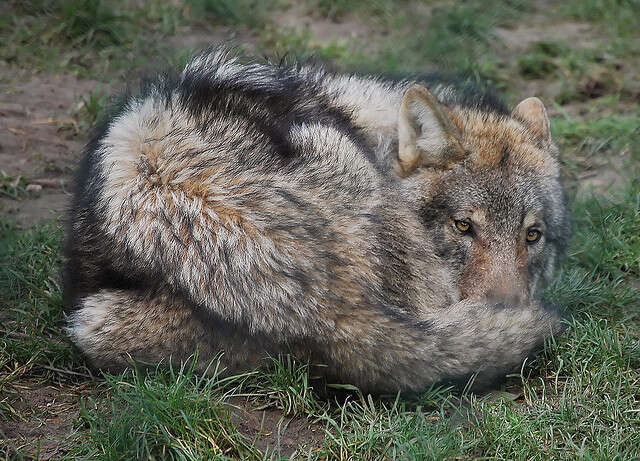 Palin has been a longtime supporter of Alaskan wolf hunting, arguing that predator-control programs are vital to maintaining healthy populations of moose and caribou (though she clearly doesn't think of herself as a caribou predator who needs to be controlled). She authorized hunters to shoot wolves from helicopters and even to gas wolf dens to kill the pups. In 2007, her office announced that it would offer a $150 cash prize for turning in legs of freshly killed wolves.
Like their prey, some wolf populations have experienced declining numbers in Alaska in recent years. In Denali National Park and Preserve, a 6 million-acre swath of wilderness in the state's interior, a 2014 count found just 51 wolves in 13 packs, the lowest number since wildlife biologists began counting them 30 years ago.
5. Using turkey slaughter as an interview backdrop: "No worries."
In one of her more embarrassing political gaffes, Palin gave an on-camera interview while animals were gruesomely slaughtered just feet away. The clip, which starts about one minute in, shows a worker at a turkey farm killing birds while Palin talks about politics during her 2008 vice presidential bid. NBC reports that a photographer asked her if she wanted the slew of dead turkeys to serve as a background, to which she responded, "No worries."
It happens that Palin was on the farm to pardon a turkey, describing herself as a "friend to all creatures great and small."
6. Protecting polar bears? Not in potential oil fields.
Polar bears are expected to be one of climate change's hardest-hit victims, and in 2007, Palin opposed listing them on the Endangered Species Act, warning that a listing could hinder oil and gas development. The next year, she went a step further, leading an effort to sue the U.S. government over the bears' newly threatened status. Scientists and conservationists vehemently disagreed with an op-ed she penned in The New York Times arguing that "experts" believed polar bear populations were stable.
7. Pushing to exploit one of the country's last wild places.