Baby Bulldog Dumped At Shelter Just Because He Was Blind
Batty the bulldog was born blind.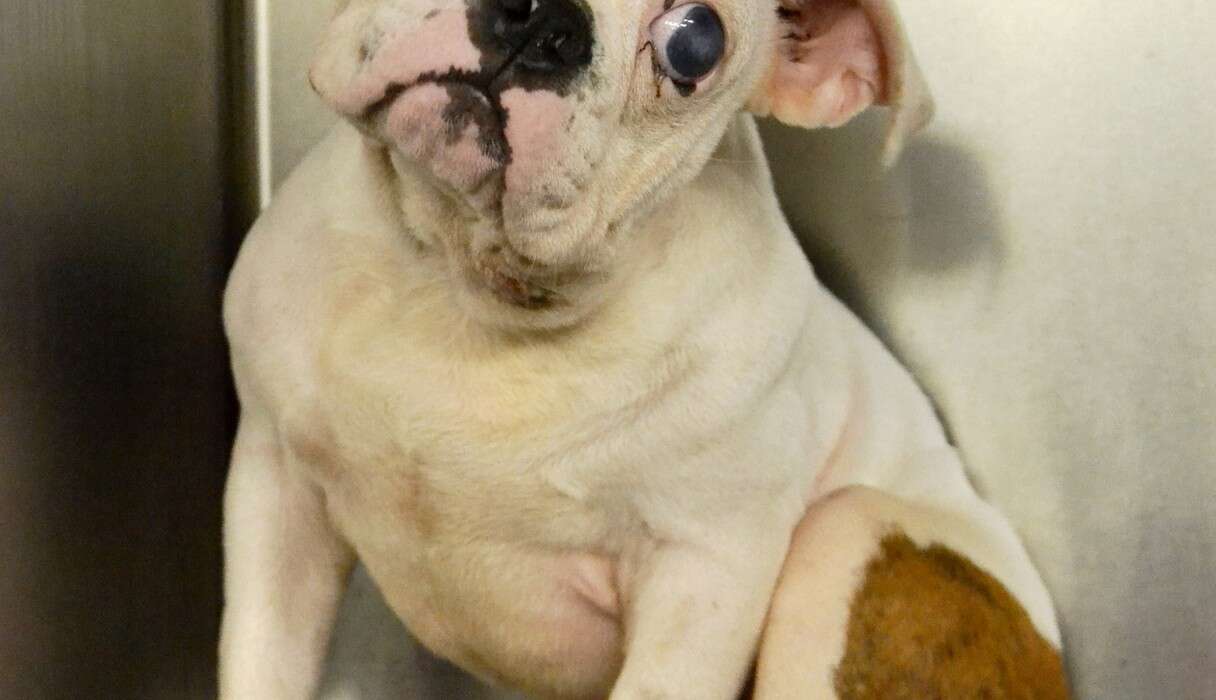 And it only got worse from there.
Earlier this month, 5-month-old Batty arrived at the Sacramento SPCA (SSPCA) covered in feces and sporting a large abscess on his chin.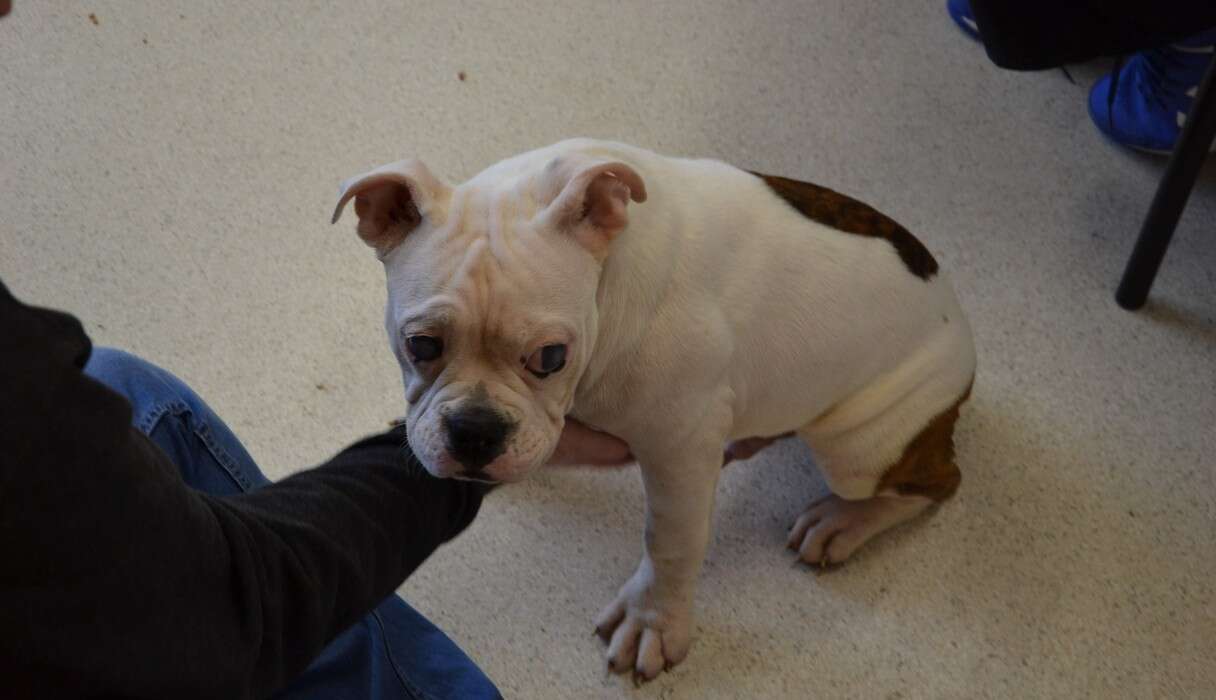 Batty's previous owner gave him up because of his poor overall health and a lack of funds to provide the medical care Batty needed, especially for his eyes, according to the SSPCA.
"The owner's story was definitely off," Sarah Varanini, foster care coordinator at the SSPCA, told The Dodo. She suspects that Batty was the result of backyard breeding based on the questionable story the bulldog's former owner told the SSPCA.
"He had diarrhea with lots of straw or hay in it, so we can only imagine that he was living in that as bedding and was eating it as well," Varanini added.
Batty - who was named Fatty before, but was renamed to match the saying "blind as a bat" - is enjoying his new life in caring, supportive hands. Varanini said the staff immediately fell in love with him "Obviously, he's adorable and sweet," she said.
Varanini also said the thin dog has been happily gobbling up everything fed to him. Batty is now with a foster family and soon will be heading to the UC Davis Veterinary Medical Teaching Hospital for a consultation on his eyes.
Varanini said while Batty was still at the SSPCA, he absolutely loved playing with squeaky toys.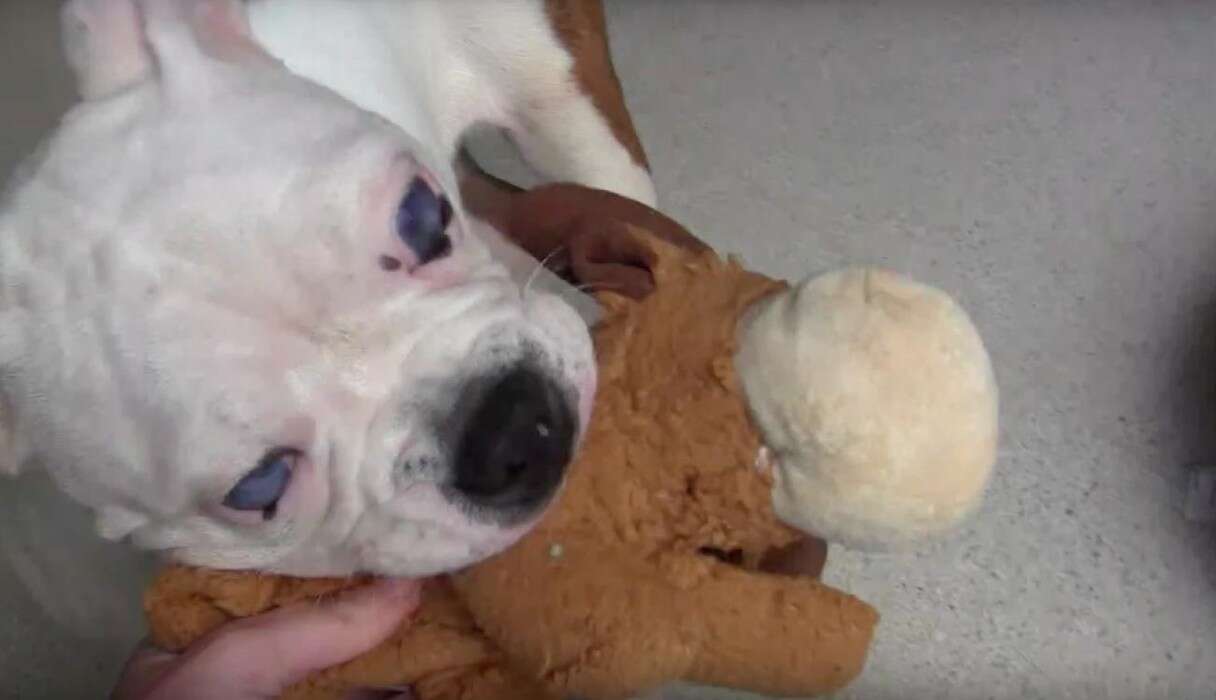 "We think he probably had never had a toy before, so it must have been exciting [for him]," she said. "He would run around and throw them in the air, then hunt them down again. Within a few hours he had already 'mapped' out the office and was able to navigate without running into things."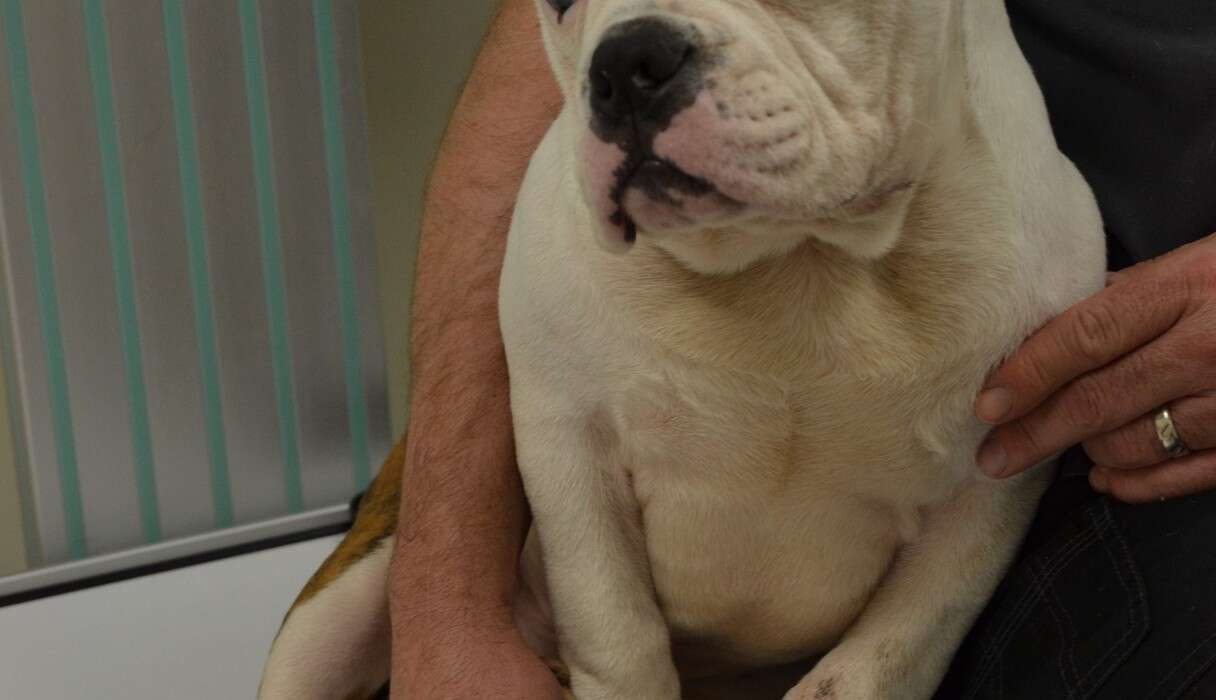 His current foster family, which has only had him for a day, also says that Batty is puppy pad trained and remains quiet as a mouse throughout the night.
Batty is now receiving antibiotics for his abscess, although next steps concerning his eyes are still undetermined.
Varanini said it's most likely that Batty's slightly larger eye will need to be removed.