Russia Takes Control Of Ukraine's Dolphin Army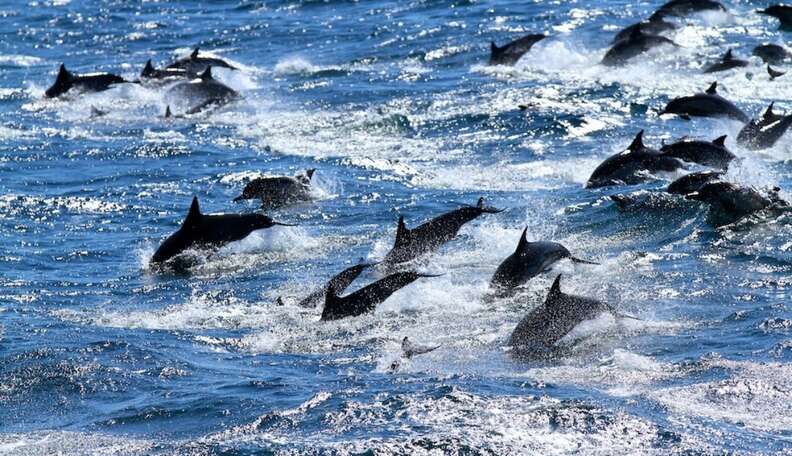 An elite group of highly-trained dolphin soldiers, enlisted by the Ukrainian navy to detect submersible mines and combat invading vessels and troops, is now in the hands of Russian forces.
An employee at the Sevastopol oceanarium in Crimea, one of only two facilities in the world where dolphins are trained for military purposes, tells new agency RIA Novosti that the Russian Navy plans to preserve and redirect the animals for its own use.
"The oceanarium's engineers are developing new instruments for new applications to boost the operational efficiency of the dolphins underwater," said the source.
"Our experts have developed new devices, which convert the detection of objects by the dolphins' underwater sonar to a signal on an operator's monitor. But the Ukrainian Navy lacked the funds for such know-how, and some projects had to be shuttered."
In 2012, Ukrainian officials said that they intended to train the dolphins to attack enemy swimmers with knives or pistols fixed to their heads, but due to budget shortfalls the program had been set to be disbanded this April. It is unclear if under Russia plans to continue this plan which would put dolphins on the front line in combat situations.
The United States also employs dolphins for military use under the secretive U.S. Navy Marine Mammal Program, based in San Diego, to detect sea mines, recover objects, and to patrol waters for intruders, though the navy says it does not train for the animals for attack missions against personnel.