Researchers in England have discovered the Roman-era equivalent of signing one's name in a freshly poured patch of drying concrete -- but also from a puppy's perspective. A team of archaeologists recently discovered a series of 2,000-year-old tiles that prominently display the markings of a small dog, who must've run over the small clay slabs as they were hardening.
According to Nick Daffern, a senior project manager on the dig, the prints can help us better understand the ancient relationship between humans and their pets. "They are beautiful finds, as they represent a snapshot, a single moment in history," Daffern said. "It is lovely to imagine some irate person chasing a dog or some other animal away from their freshly made tiles."
Archaeologists also uncovered tiles that appear to bear hoof prints from goats or sheep, indicating how many more animals must've roamed freely through Roman-era tilemakers' yards. Earlier excavations unearthed tiles that show the presence of cats in ancient homes as well.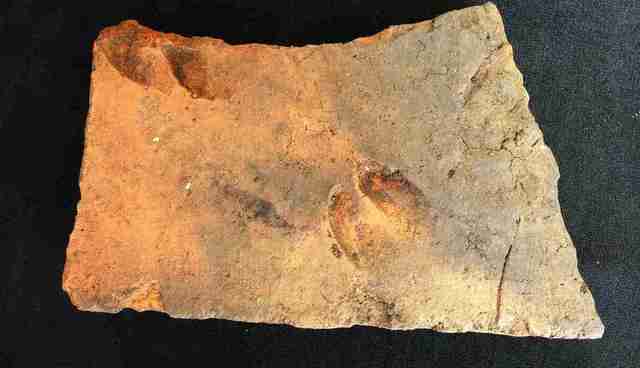 Photos by Adam Slater via LiveScience.