Dog Refuses To Let Life In Chains Keep Him From Walking Again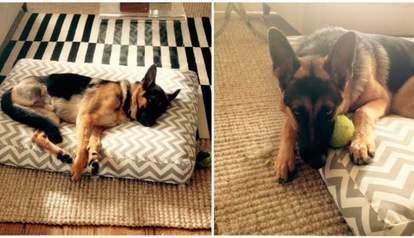 We were contacted early one morning by a local shelter to help with an emergency situation. Late one night, a family turned their 10 month-old German shepherd puppy in to the shelter who was missing one of his hind feet. They claimed they didn't know what happened, but they thought he might have "eaten it." The puppy was obviously in dire straits and needed medical attention above and beyond what the shelter could immediately provide, so they contacted us to help.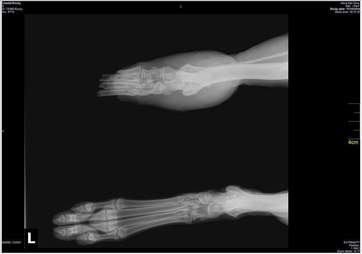 Photo: Lorraine OhHai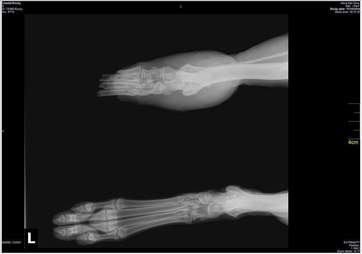 Coastal German Shepherd Rescue rushed to Rocky's aid, pulling him from the shelter and taking him right to Alicia Pet Care Center. Upon examination, our vets discovered ligature marks in addition to the festering wounds. They believe that Rocky was chained up and the chain wrapped around his foot so tightly that he literally chewed off his foot to free himself from the confinement and the pain. He had a massive infection in his leg and the tissue was all necrotic; his leg had to be removed, due to the damage and infection.
(WARNING: Contains one graphic image.)
Photo: Lorraine OhHai
Photo: Lorraine OhHai
Photo: Lorraine OhHai