BREAKING: Ringling Bros. To Free Its Elephants, Thanks To Public Backlash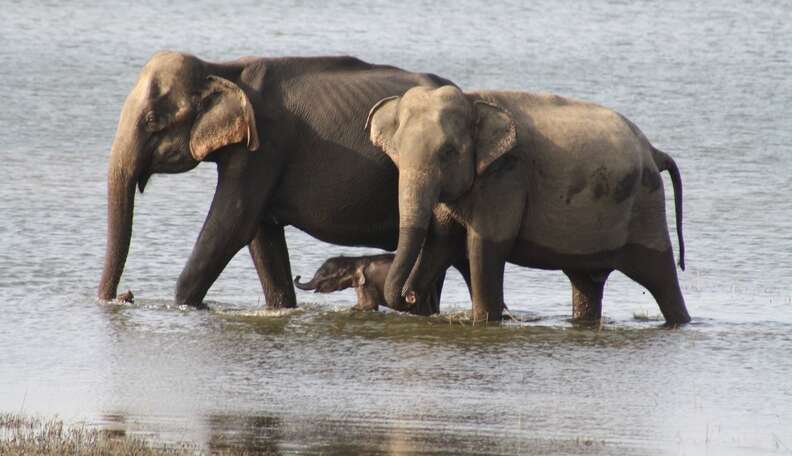 <p> Flickr/<a href="https://www.flickr.com/photos/shankaronline/" title="Go to shankar s.'s photostream">shankar s.</a><span></span> </p>
<p> Flickr/<a href="https://www.flickr.com/photos/shankaronline/" title="Go to shankar s.'s photostream">shankar s.</a><span></span> </p>
The era of exploiting elephants for human entertainment just took a huge blow, thanks to public backlash.
One of America's largest circus companies announced on Thursday that it will phase out its elephant act. Ringling Bros. and Barnum & Bailey Circus will retire all of its elephants to the company's Center for Elephant Conservation by 2018.
Alana Feld, vice president of the circus's parent company, Feld Entertainment, cited a change in public sentiment behind the decision, telling the Associated Press:
"There's been somewhat of a mood shift among our consumers. A lot of people aren't comfortable with us touring with our elephants."
That discomfort is well-founded. Ringling Bros.' treatment of elephants has been the subject of growing controversy in recent years, particularly for the cruel way in which the animals are coerced into performing under fear of punishment.
Circus handlers regularly use sharpened metal instruments, called bullhooks, to control elephants' behavior, prodding them to act in unnatural ways as a form of entertainment. Bullhooks are widely seen as inhumane, and a growing number of municipalities in the U.S., including Los Angeles, have banned their use - effectively ending the possibility that elephant shows could take place.
The Dodo's request for comment from Feld Entertainment, regarding whether the company acknowledges that concerns over its elephants' welfare are warranted, was not immediately returned.
Ringling's move to end the exploitation of elephants comes as welcome news for animal welfare groups who have been working toward this change for decades.
"We are thrilled that Ringling Bros. and Barnum & Bailey Circus has taken the historic step of ceasing to use elephants in its shows," Priscilla Ma, U.S. Executive Director of World Animal Protection, told The Dodo. "Every day, around the world, elephants and other wild animals suffer in the name of entertainment. They belong in the wild, and we hope that this groundbreaking action will inspire other companies to end their use of wild animals for entertainment purposes."
This is a developing story. Check back for updates.