Kind Shelter Dogs Teach Teen Offenders How To Care For Others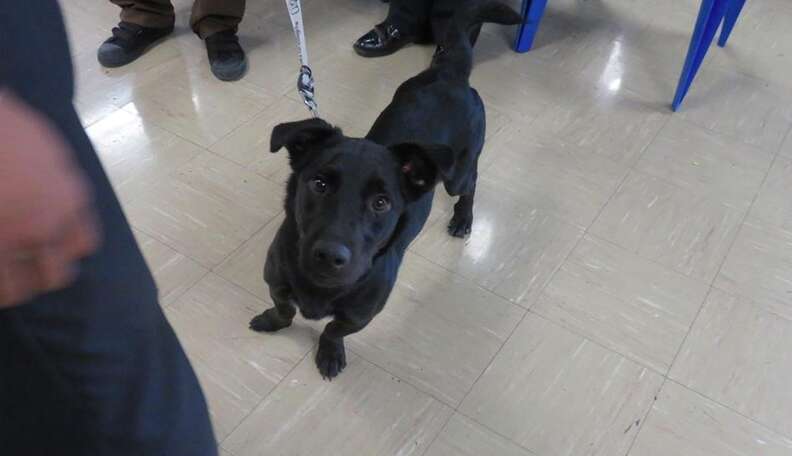 <p> NYC Department Of Correction<span></span> </p>
A new program at the New York City jail complex Rikers Island pairs shelter dogs in need of second chances with kids who understand their position all too well. The program, a partnership between New York City Animal Care and Control and the jail, gives 16- and 17-year-old juvenile offenders the chance to care for and train shelter dogs awaiting adoption.
Deputy Commissioner Winette Saunders, who manages youth programming at Rikers, told The Dodo that she and the rest of the staff were excited about giving the teens the chance to learn about responsibility. "The kids are so excited," she said, "Just the thought of having the dog live within the facility."
Both the dogs and the teens who participate go through an extensive screening process. Animal Care and Control selects shelter pups who would be a good fit for life in a busy, noisy institution. They prepare the dogs by playing them recordings of the noises they'll hear at Rikers, like gates opening and closing.
The teens who want to care for dogs apply to be either a primary or secondary caregiver; the application process includes interviews with Animal Care and Control, as well as letters of recommendation from their housing officers. And of course they have to make sure that the 15 other teens in their housing unit are okay with sharing their space with a dog.
So far the program is only on its second dog, but the first pup to participate, named Lily, was adopted after her 9-week stay at Rikers. And according to Saunders, the experience has been great for the kids as well. "They feel like they are more responsible," she said. "They're more patient, more understanding."
Teens who are selected to be the primary and secondary caregivers go to twice-a-week obedience classes with their pooch courtesy of a volunteer from Animal Care and Control, while the rest of their housing unit helps out with "daily chores for the dog," including grooming, walking and poop-scooping.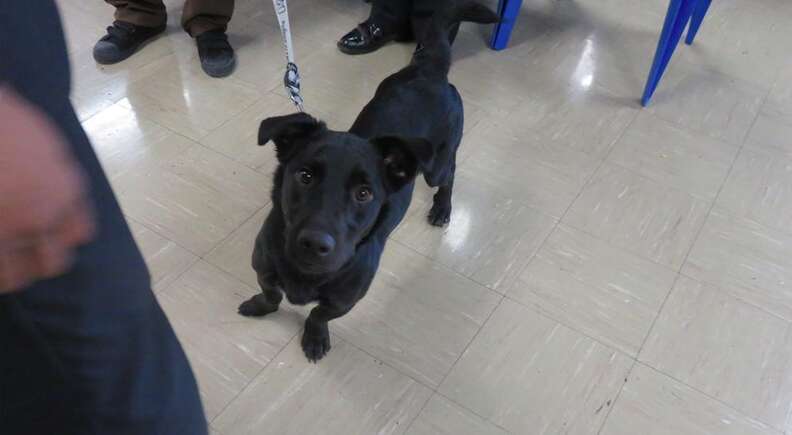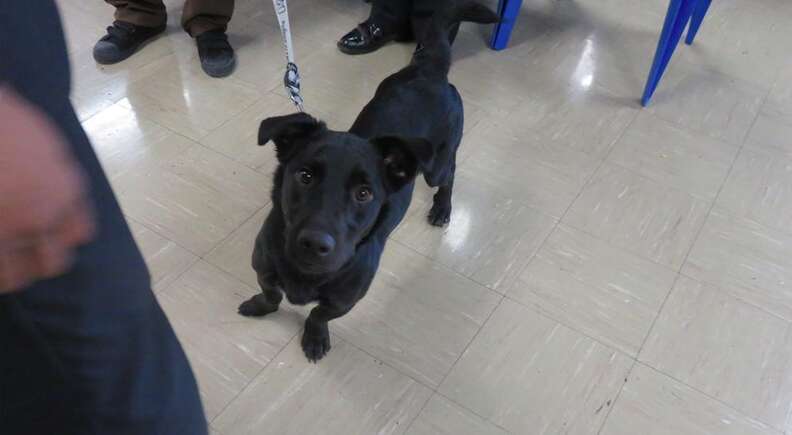 The program has also meant happy news for the parents of the teen inmates who are caring for dogs. "We make a point of calling their parents and telling their parents that they're involved in the program," Saunder said. "Parents are so happy and excited."
The teen inmates at Rikers can be there for anywhere between a few days to 6 months, or more - and getting the chance to care for a dog offers the kids a chance not only to learn, but to grow and mature during their time in jail. They get the chance, Saunders said, "to love and care for another living thing."