Rhinos Moved To 'Intensive Protection Zones'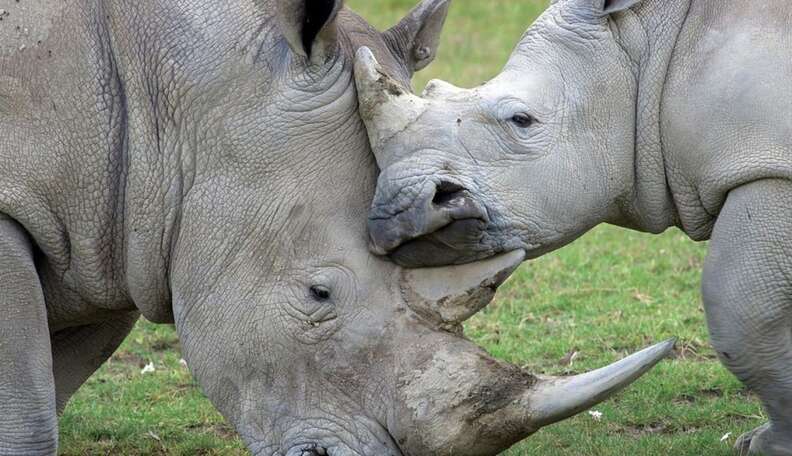 With just over a month left in 2014, this year already tops last year's bloody toll of rhino poaching. It's difficult not to feel a sense of panic at such an astounding rate of slaughter.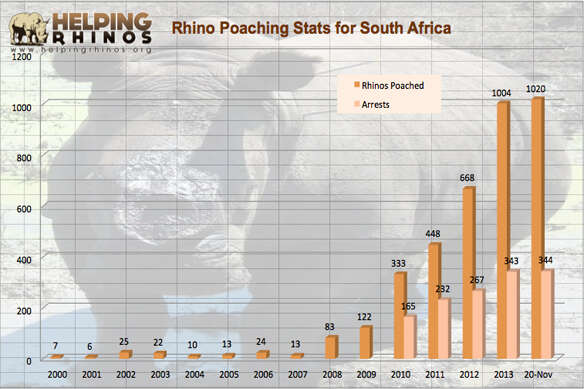 When confronted with the possibility of rhino extinction, the South Africa DEA's (Department of Environmental Affairs) response has been "not on my watch." But what are they doing to prevent extinction?
With all the questions, doubt, and mayhem surrounding the current state of affairs, the plan that remains unchanged is the translocation of rhinos out of Kruger National Park. Two thirds of the rhino poached have been in Kruger. The idea is to move them away from poaching hotspots and create rhino strongholds, where there is intense protection.
The park's goal is "to basically ensure that you've got a foundation of animals that are secure and that you can use as a source population to take elsewhere," according to Markus Hofmeyr, head of veterinary services at Kruger National Park.
They are not wasting anytime. 45 rhinos have been moved within the last month. Some have been moved to a highly protected area within Kruger, while others have been settled into other parks and reserves. The initiative will continue will more being moved into 2015.
Ironically the war for the ancient, 50 million year old rhinos is being fought with the most modern-day technology. The "intensive protection zones" are manned by rangers and outfitted with high-technology surveillance, including aircraft, drones and microchip monitoring. Although exact details are being withheld for obvious reasons, land and air mobility will be greatly upgraded.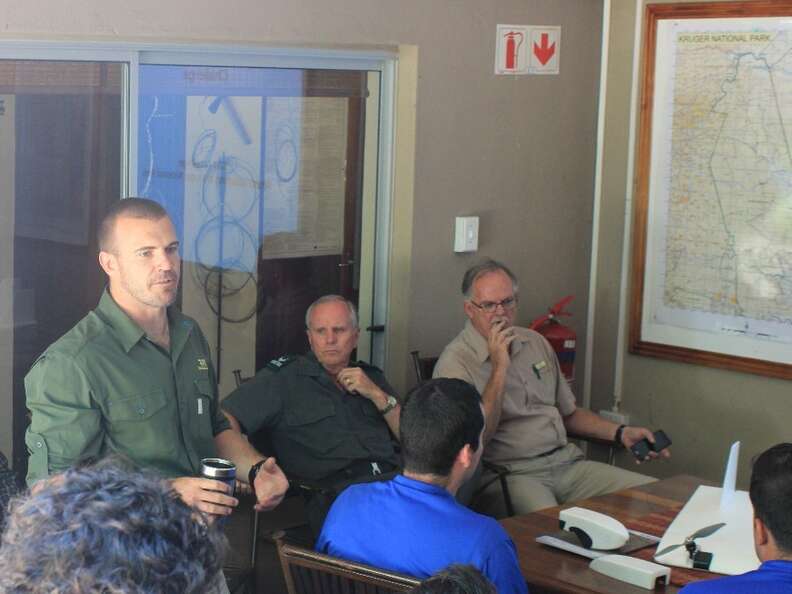 The funding will come largely from the historic R255 (approximately $23 USD) million donation made by the Howard G. Buffett Foundation last March. (see my previous post: Dare to Hope). When asked if the intensive protection zone would make it impossible for poachers to get the rhinos once it is complete, Kruger's commanding officer in the rhino war, General Jooste commented they would probably "never get them out again."
In the meantime, it is essential the war be fought outside the park, stepping up law enforcement and working to stop the demand.