It's taken a near-death rescue and numerous surgeries to get Hope where she is today. Nearly a year after poachers chopped off her horn at the age of 4, she's finally ready to be re-introduced into a herd again.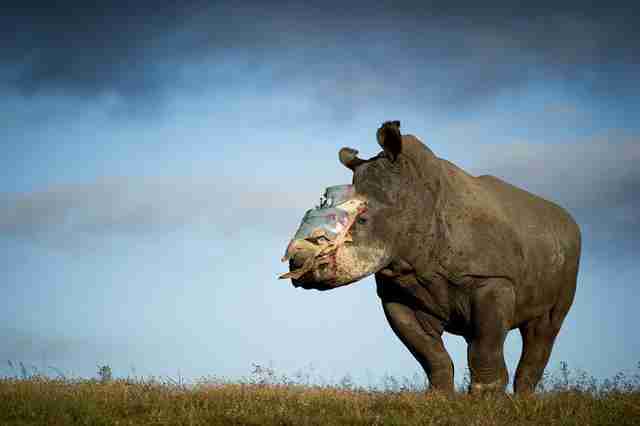 Rhino conservation group Saving The Survivors (STS) shared a video on Tuesday that showed Hope interacting with other rhinos - for the first time since May 2015.
Although the meeting went off without a hitch, her rescuers waited nervously on the sidelines while Hope stepped up to greet her new herd.
"We were unsure of her first encounter with other rhinos, but we are relieved that it went well," Laurian McLaren, secretary at STS, told The Dodo.
While it's taken a great deal of effort from the surgeons and caretakers at STS, McLaren attributes much of Hope's success to her will to survive and what she calls "rhinotude."
It's been 10 months since rescuers first found Hope, who, at the time, had neither a name nor a horn, one of the defining features of rhinoceroses. It was taken from her by poachers, along with nearly half her face. Since then, she's endured numerous surgeries to keep the wound's infections at bay.