Gentle Rhino Is Surviving Attack With One Heck Of A Fighting Spirit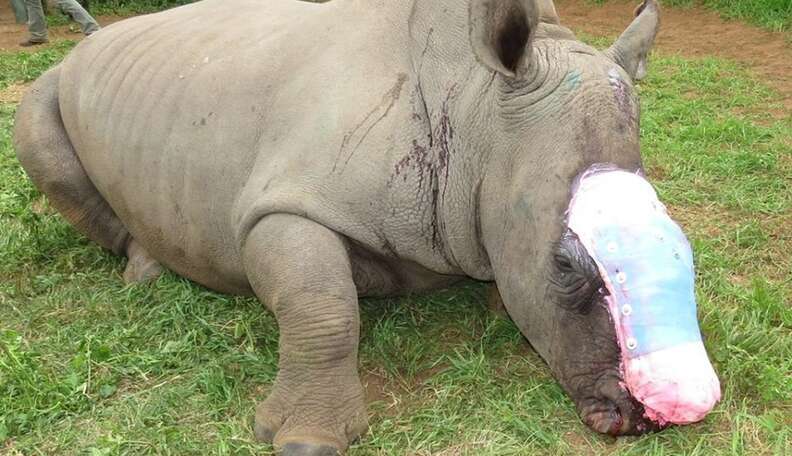 <p> <a href="https://www.facebook.com/savingthesurvivors/photos/pb.670366153004695.-2207520000.1432243041./896073213767320/?type=3&theater" target="_blank">Facebook/Saving The Survivors</a> </p>
<p> <a href="https://www.facebook.com/savingthesurvivors/photos/pb.670366153004695.-2207520000.1432243041./896073213767320/?type=3&theater" target="_blank">Facebook/Saving The Survivors</a> </p>
A 4-year-old rhino is fighting for her life after poachers hacked the horn off her face and left her for dead.
Warning: Graphic photo below.
"One thing is for certain," Saving the Survivors, a South African group that saves rhino victims of poaching and other traumatic incidents, wrote on its Facebook page. "She is a fighter this one and has a desire to survive second to none."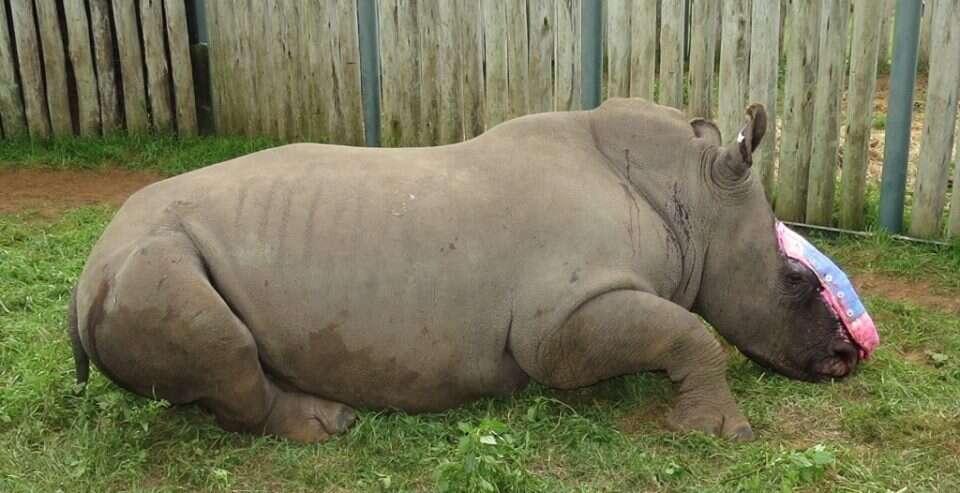 The gentle rhino was found horribly disfigured after the brutal attack last week. Saving the Survivors' veterinary team rushed to save her, treating her gaping wound and stabilizing her.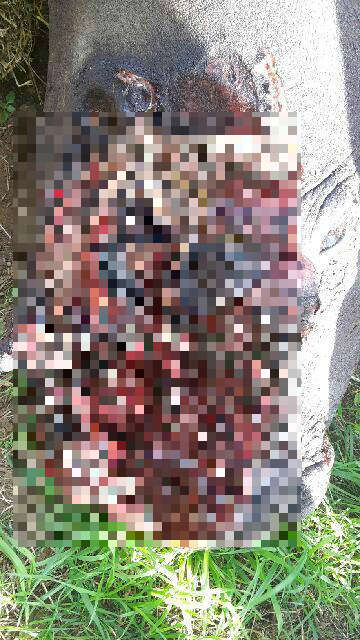 Although she's still in serious condition, her fighting spirit and the quick veterinary care she received have made a world of difference - and led to an outpouring of support from the public.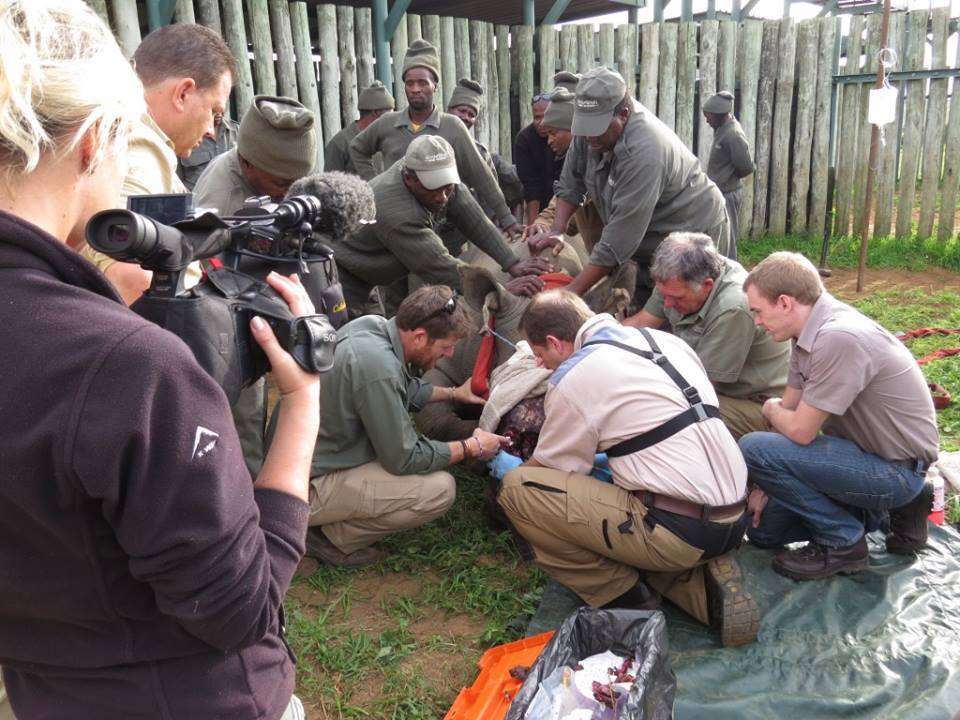 "There has been a marked improvement from yesterday to today and she has (thankfully) started eating and drinking which is what we were most concerned about," the group said on Tuesday. She has also started to move her head more, a sign that her anti-pain medications are working well, though she seems depressed - a natural reaction to such a traumatic wound.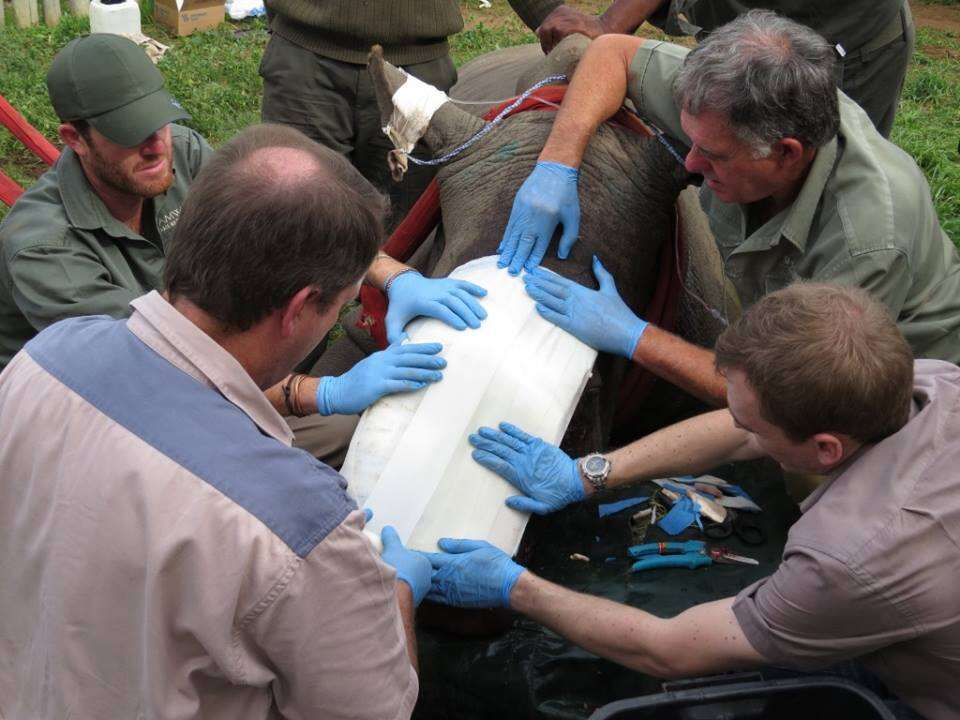 "Every day she lives is a victory," the group said.
As unlikely as it seems, this sweet rhino is one of the lucky ones. Each year, thousands of the gentle giants are killed by poachers, either slaughtered outright or left to die after their horns are taken. Earlier this month one vet posted a heartbreaking image of a young calf, shot down by his mother's side as she was butchered for her horn.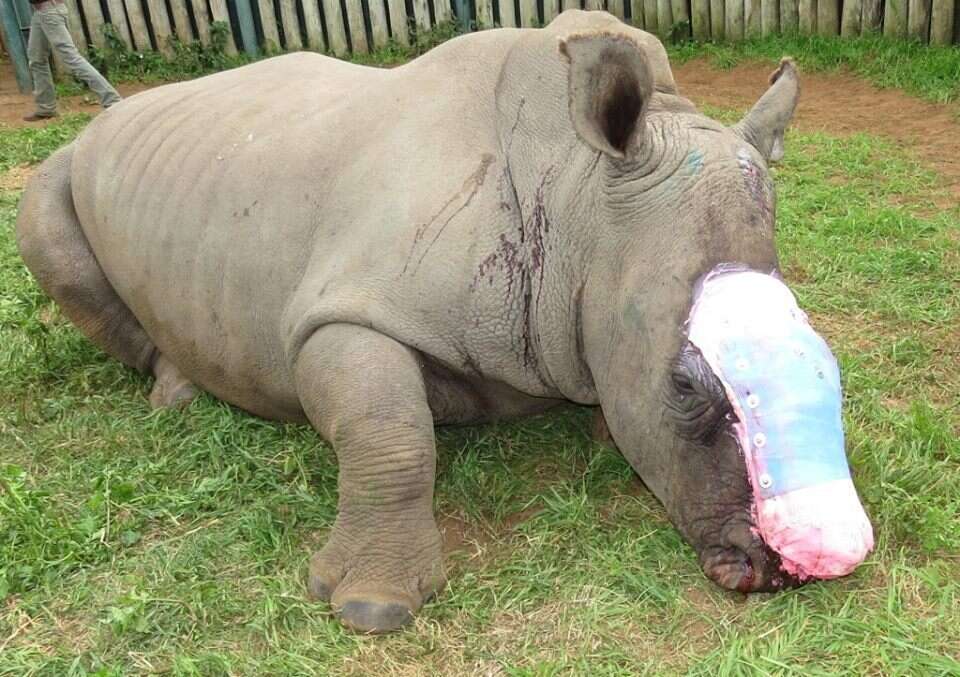 However, while this little rhino is only one of the many attacked each year, her rescuers know that their efforts will make all the difference to her. While the next five days will be critical, they said, they're optimistic that she can pull through.
"She really is proving to be a rhino who wants to live," Saving the Survivors said. "She is only four years old, if she comes through this, she has a long life ahead of her."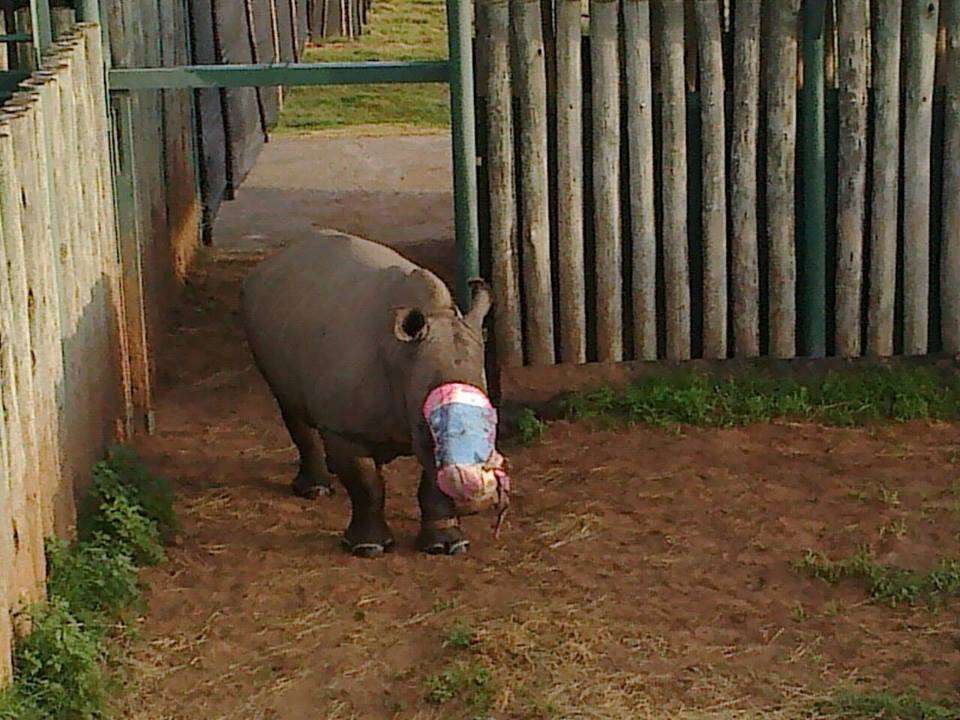 Her recovery will be expensive, and Saving the Survivors estimates that it will take a year for her to fully heal. If you'd like to donate to her care, you can click here.