Over two months ago, the unthinkable happened at a rhino orphanage in South Africa — two armed men stormed the property, assaulted the staff and killed two baby rhinos, Gugu and Impy, for their horns.
Now Thula Thula Rhino Orphanage, which has cared for baby rhinos since 2014, has made a difficult announcement — it will be permanently closing its doors. The reason for this sudden closure is security — unfortunately, the orphanage can no longer keep the staff and animals safe.
Shortly after the attack in March, Karen Trendler, director of Thula Thula, gave a tearful interview on Facebook Live.
"As a rhino person who's rehabilitating rhinos in this poaching crisis, you think that your worst fear is that one of the rhino that you're working on is going to be shot or injured or killed," Trendler said. "So that worst nightmare was realized … it's just beyond comprehension."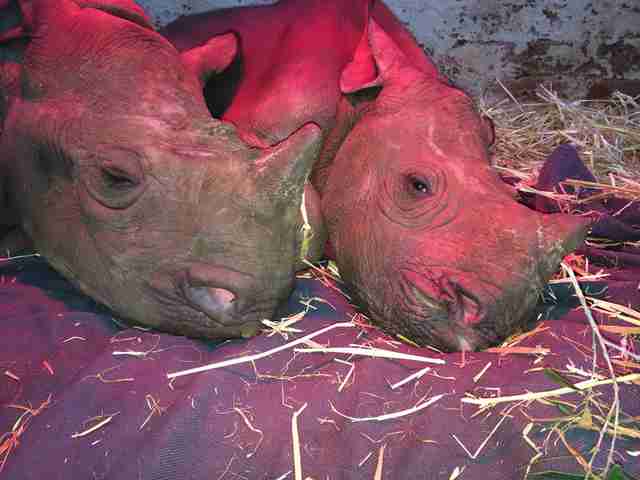 Gugu immediately died after being shot, but Impy remained alive as poachers hacked off his horn. While some rhinos manage to survive poaching attempts, Impy's wounds were so bad that the Thula Thula staff had to euthanize him.
To Trendler, Impy's death was particularly heartbreaking, as she knew he'd already witnessed the vicious killing of his mother.
"Impy survived a particularly brutal poaching," Trendler said in a Facebook interview. "He stayed at his mother's carcass for six days, moving away just a short distance to eat … because he was obviously very hungry and very thirsty. And when he came in, I still remember so clearly, sitting with this tiny little rhino who was covered in blood splatter from where they shot the mom, and he smelled terribly of carcass fluids, and … that reality hitting me — this is what rhino poaching is about, this is what these little guys go through."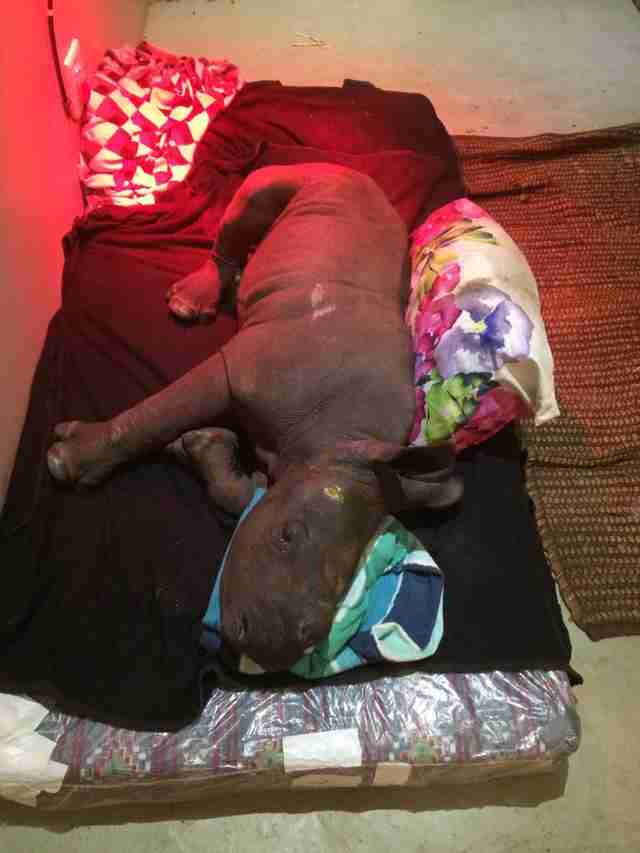 After the attack, the Thula Thula staff put all their attention and resources into caring for their remaining animals. Many of the animals were understandably traumatized, including Makhosi, one of the newest rhinos to arrive at the orphanage, and Charlie, an orphaned hippo.
"Obviously, with something as traumatic as a shooting, and all the trauma that goes around that … Charlie and Makhosi have picked that up," Trendler said at the time. "We've had them on Rescue Remedy. We've been handling them very quietly. Thank goodness the team have just wanted to stay with them."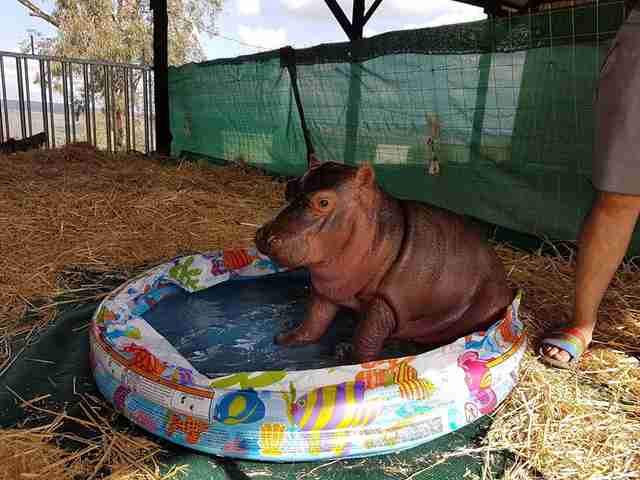 It wasn't just the animals who suffered following the attack — several staff members were attacked as well, including one woman who was reportedly sexually assaulted.
Yolande Kruger, a spokesperson for Thula Thula, told The Dodo that the decision to permanently close the orphanage was "truly heartbreaking."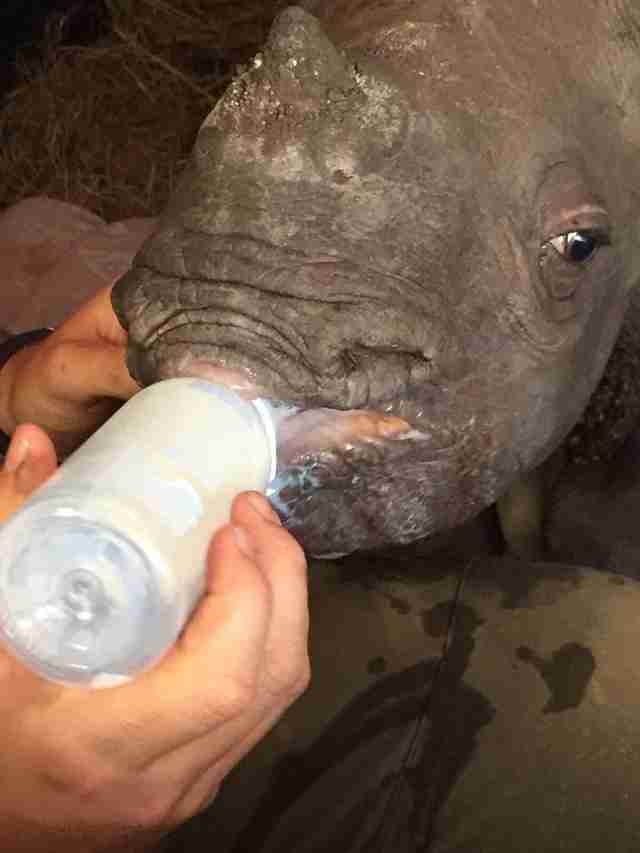 "We have a close-knit team on the ground that have dedicated themselves to the care and well-being of the animals," Kruger said. "It was not just a job for them, it was their home as well. We experienced some concerning incidents after the attack and the recommendation was clear from all the security experts consulted to move the animals and people to a more secure location."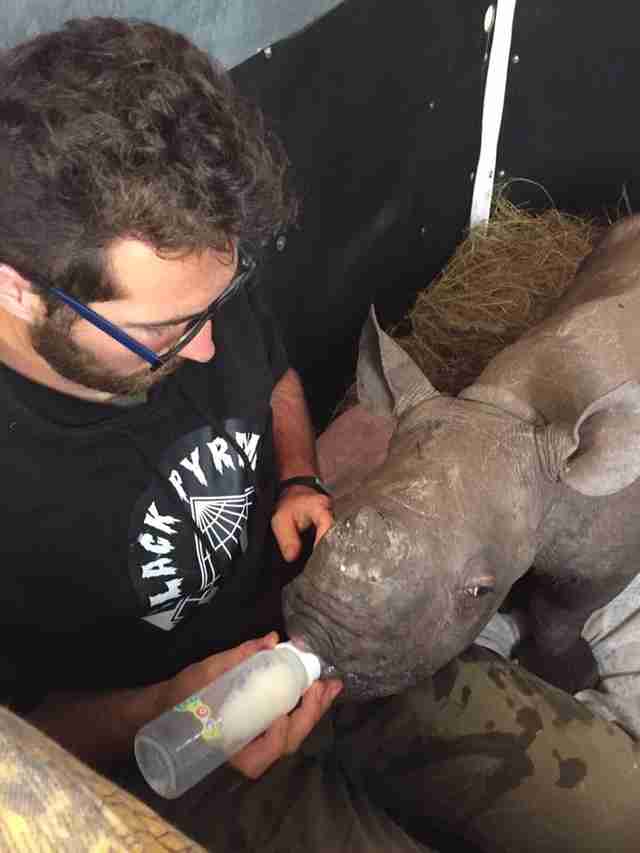 With the closure of Thula Thula, the older rhinos will be released back into the wild, Kruger said.
"The older calves have gone back to the reserves where they came from and are in the final stages of being fully released back into the wild," Kruger said. "This brings our total of successfully reared and fully rehabilitated rhino to four."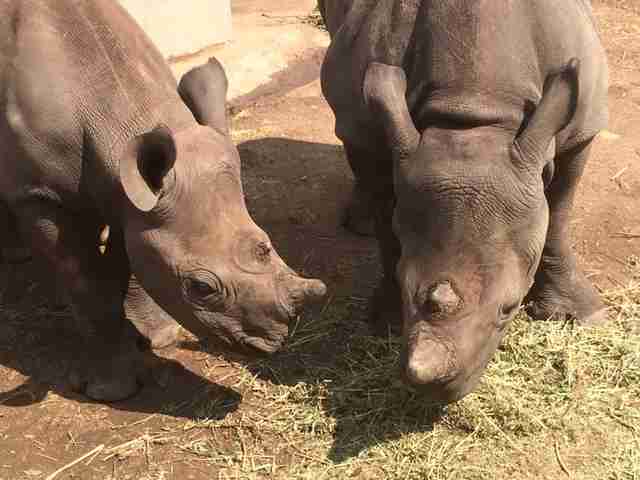 The two younger rhino calves, Isimiso and Mahkosi, as well as Charlie the hippo, still require around-the-clock care, so they've been moved to a different — and undisclosed — location.
"We have also transferred all the necessary equipment and supplies, and the orphans will be kept in a safe environment with their carers to ensure their well-being until they are old enough to roam free," Kruger said. "We received another update from them this evening and all three babies are doing fine — fast asleep under their infrared heat lamps in the boma [enclosure]."
At the moment, Thula Thula has no plans to reopen, although Kruger said that the former organization will use its resources to support other South African rhino orphanages, such as Zululand Rhino Reserve Foundation and Rhino Revolution.
Unfortunately, the poaching crisis is far from over. Poachers kill thousands of rhinos each year for their horns, which are falsely believed to have medicinal qualities. In reality, rhino horn is simply made out of keratin, the same substance found in human hair or fingernails.
Last year, it was reported that over 1,054 rhinos were killed in South Africa alone, and the killings continue this year.
And it's no longer restricted to the wild — shortly after the Thula Thula attack, poachers broke into a zoo near Paris, France, and killed a captive rhino for one of his horns.