An Illinois man lost his wife and his home in the tornadoes that ravished the state last week. But thanks to some good-hearted individuals, Clem Schultz now has a glimmer of hope in the midst of heartbreaking tragedy.
Amid the commotion of the fatal tornado, the Schultzs' dog Missy disappeared, NBC reports. Schultz and his family weren't sure if they would be able to find the terrified pup.
With the help of a dedicated Facebook page and some ComEd workers who spotted Missy alone and scared in a field, Schultz's grandson Tyler Rowan was able to track her down, chasing Missy for more than two miles before she returned to her family.
Once she and Clem were reunited, the love they share was clear. Though they'll need time to grieve and rebuild, now they have each other to lean on. A fundraising page set up to help Clem and Missy has already raised more than $9,000.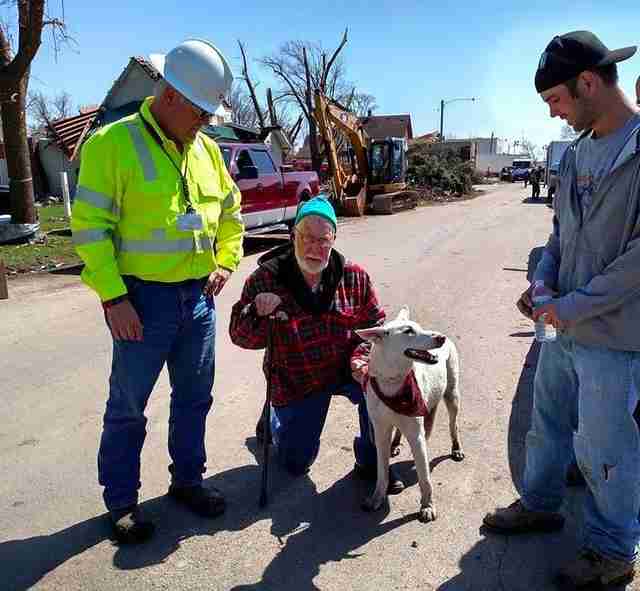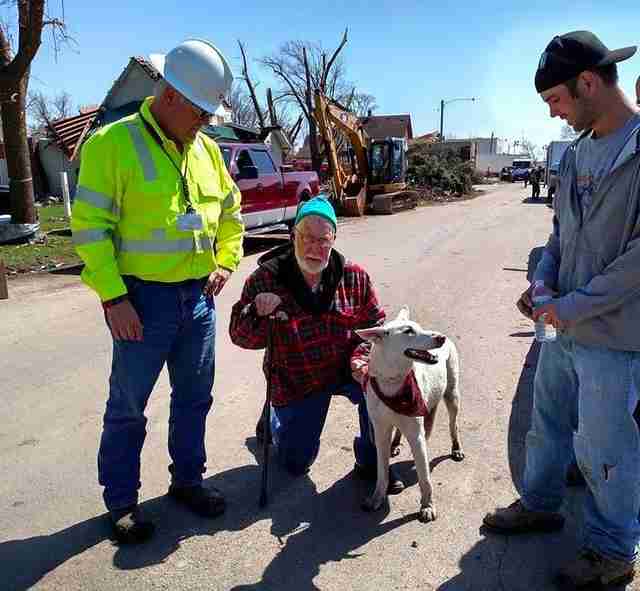 "She was really happy to see my Grandpa and my Grandpa was extremely happy to see her," Rowan told NBC. "He hasn't let go of her since he's gotten her."
Tornadoes are scary and confusing for pets, who can easily become separated from their humans. Families with pets should keep emergency supplies and make sure their animals have clear identification. For information on how to keep your pet safe during a tornado, check out this list of tips from the Humane Society.