Tigers Rescued From Dirty Cage Are Ecstatic To Swim For The First Time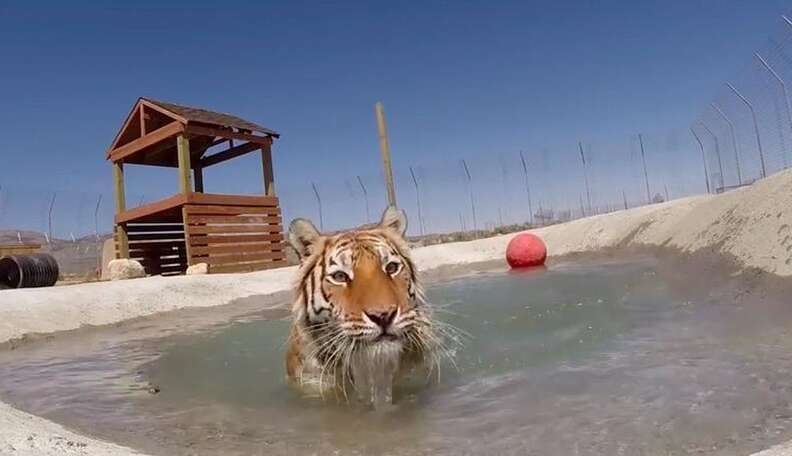 <p> <a href="https://www.youtube.com/watch?v=wxu1L4SAwZM">YouTube/IFAW</a><span></span> </p>
<p> <a href="https://www.youtube.com/watch?v=wxu1L4SAwZM">YouTube/IFAW</a><span></span> </p>
When Carli and Lily were rescued last year from a "dirty, run-down cage" in Buffalo, New York, they were anxious and scared - wild animals who had never had a chance to learn what it was like to be wild.
Thanks to the International Fund For Animal Welfare (IFAW), Carli and Lily were saved and brought to a caring new home - the Safe Haven Rescue Zoo in Nevada. IFAW's Kelly Donithan drove down to visit them in their new digs, and watch them try swimming for the very first time.
Lily checks out the water tentatively ...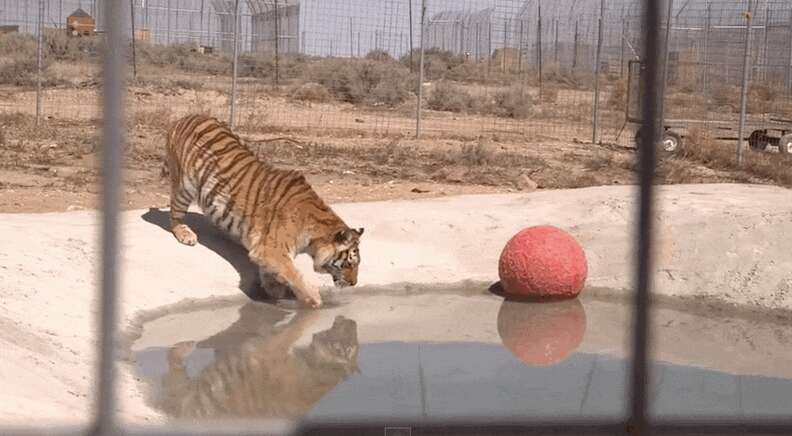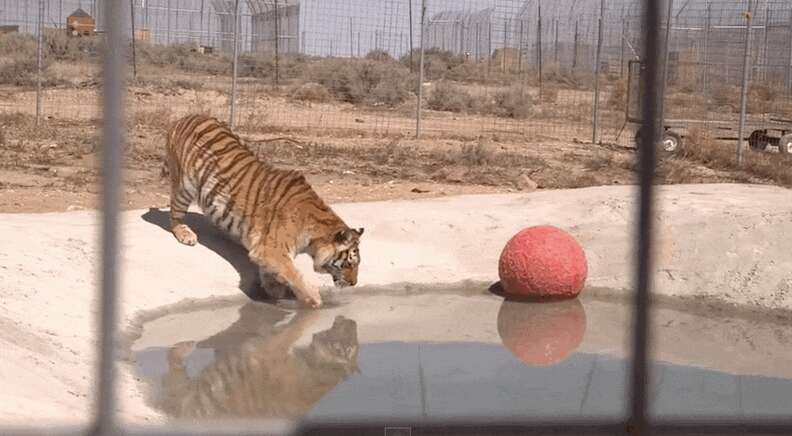 Before deciding it's better to just go in all at once.
Carli is feeling a little more suspicious of the whole "pool" thing, so Lily tries to show her how great it is.
"Come on! Just try it!"
Lily is just ecstatic to splash around on her own until her sister joins her.
Watch the whole joyful video here: