An adventurous sloth who, apparently, had his heart set on making some new friends succeeded in fulfilling that slow-paced mission - and from the look of things, he couldn't be happier about it.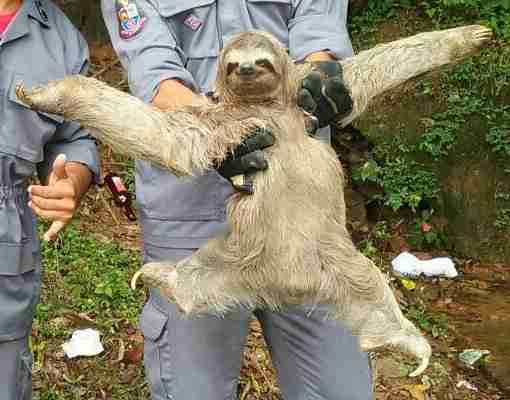 Yesterday, the typically tree-dwelling animal decided to wander inside a local hostel in the jungly town of São Sebastião, Brazil. While the occupants there were no doubt delighted by his surprise visit, they knew better than to indulge the sloth with too much fun (or human interaction).
Still, he didn't miss out on his chance to shine.
Fortunately, firefighters were soon called out to safely return the sloth to the wild. Before escorting him back into the forest though, the gang stopped for a photo with which to remember the sloth's most marvelous day.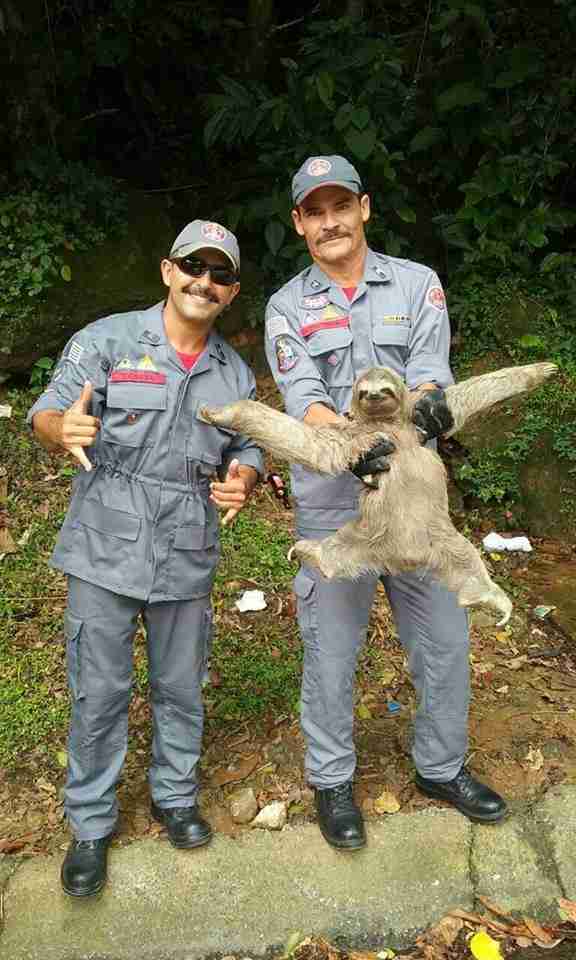 Thanks to this image of the sloth's gleeful pose, posted to Facebook by his rescuers, he's now won the hearts of thousands of new friends online - all by simply being his fabulous, fun-loving self.