Raccoon Refused To Leave The People Who Saved His Life
Little Loki was suffering from dehydration, parasites, abscesses and other injuries when he was found, and likely would not have made it on his own.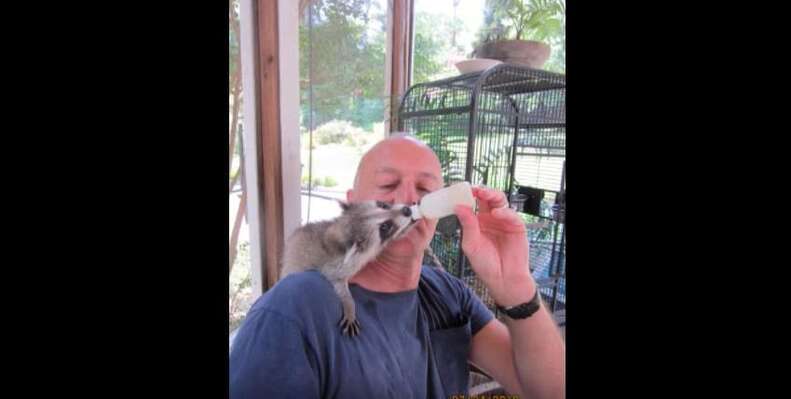 Loki was nursed back to health, and was raised with the hopes of eventually being released back into the wild.
As Loki got older, his parents made sure he was free to leave whenever he wanted and could always come and go as he pleased - but ultimately, Loki chose to stay.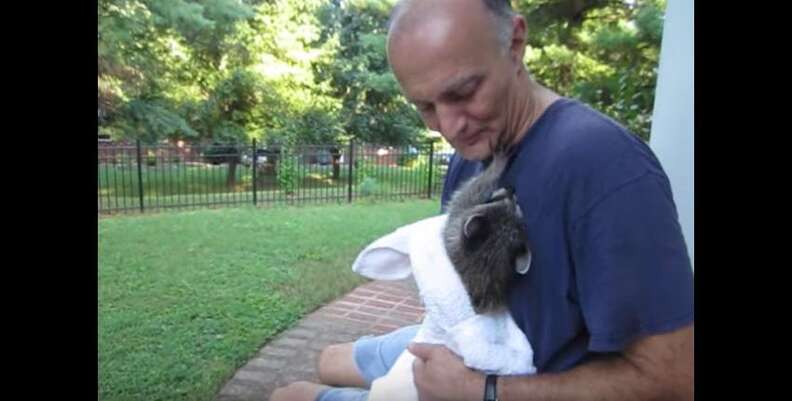 The raccoon had no interest in leaving the family who raised him, and stayed with them even though he was old enough to leave. After all, they saved his life.
"Most animals naturally respond to the call of the wild and leave their parents to live on their own. Loki was a rare exception and wouldn't leave no matter how much we encouraged him," Wagg wrote in a video about Loki.
Loki lived happily with his family until his final days, which unfortunately came too soon. The raccoon passed away a year after being rescued from complications with a vaccine.
Even though Loki's life was short, it would have been even shorter had it not been for the incredible family who rescued him, and raised him to have the freedom to do whatever felt right to him.
Check out the full video about Loki's life below:
Loki's family mentions several times that raccoons should not be taken from the wild to be kept as pets, and that Loki was a rescue and an exception. If you find an injured or orphaned animal, read here to learn what you can do to help.