Porcupine Munching On Fruit Is Living His Best Life Ever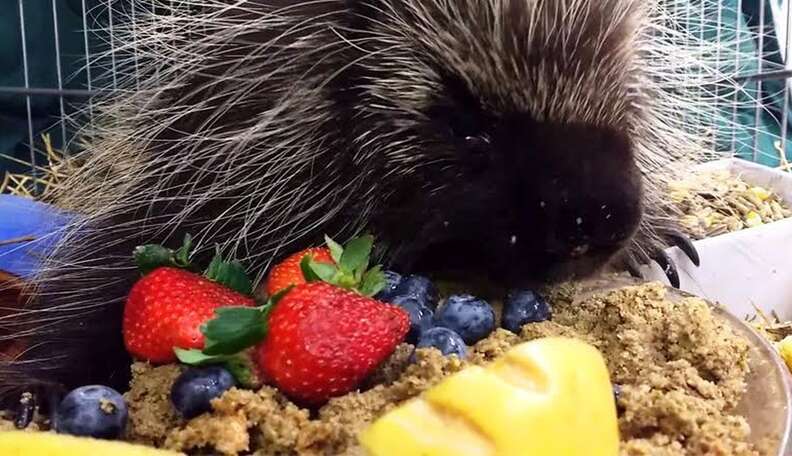 <p><a href="http://www.urbanwildlifecare.com/">Urban Wildlife Care</a><span></span></p>
<p><a href="http://www.urbanwildlifecare.com/">Urban Wildlife Care</a><span></span></p>
Not every porcupine escapes death and still manages to get to heaven.
When someone found him near an intersection in southern Ontario, he didn't look long for this world. His rear end was injured. It looked like he may have been hit by a car.
Last month, the little porcupine was admitted to Urban Wildlife Care, a rescue in Grimsby, Ontario. And that's where he revealed himself as a prickly purveyor of the good things in life.
In a video uploaded to YouTube, the porcupine is seen gorging on strawberries, blueberries, vegetables of every stripe and whole grains and, well ... everything.
Except, of course, meat. Porcupines are vegetarians.
"They're part of the rodent family and a close cousin of the beaver," Cara Contardi of Urban Wildlife Care tells The Dodo. "In winter, they would eat a lot of white pine."
But not today, little porcupine.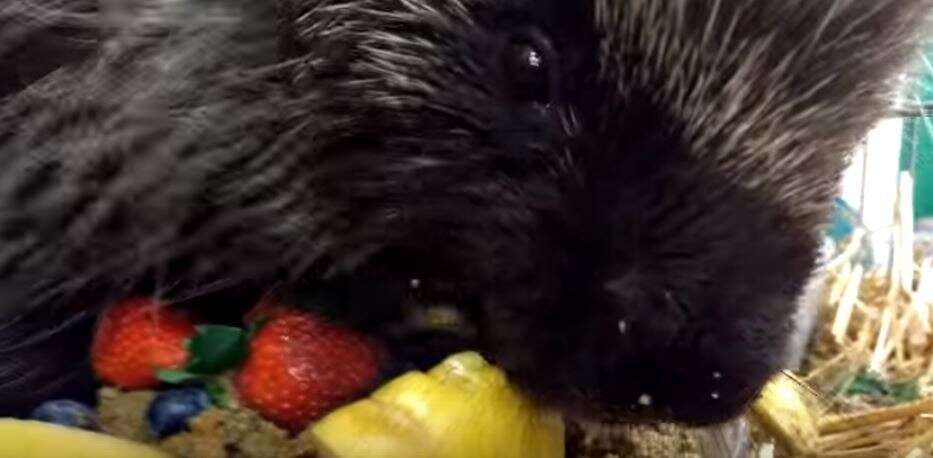 Today, you feast on life.
And tomorrow?
"He's motoring quite nicely," Contardi says. "Hopefully, when the weather gets a little better, we can get him out."
Indeed, despite the incredible meal plan at the facilities, this nameless visitor is pining to get back into the wild.
When he leaves, many more will arrive to take his place. Urban Wildlife Care treats countless injured animals, many of them groundhogs, beavers and porcupines. Want to support its mission? Consider making a donation here.
See an animal in distress? Here's a handy tip sheet on what you can do.
And watch the video, of course, in all its gourmand glory right here: