When Poppy the opossum was just a baby, she was found in someone's yard after likely falling off her mom's back and getting left behind. Kim Rice and her boyfriend, Trevor, heard about the little opossum in need, and they immediately stepped up to help and took her in.
Poppy's parents had no idea what to expect from her at first, as they had never raised an opossum before. "She was so tiny when we got her, and we didn't know what her temperament would be, but she is the sweetest," Rice told The Dodo.
As a baby, all Poppy really wanted was to be held. Even now that she's older, her favorite things to do are cuddle, eat and sleep - opossums sleep over 18 hours a day, according to Rice.
When she's not sleeping, Poppy loves to munch on the finest meals ...
... and has even done a few food reviews on her Instagram account. She's a very sophisticated opossum.
Rice also has a cat, FeFe, and when Poppy first arrived FeFe was a little unsure of her.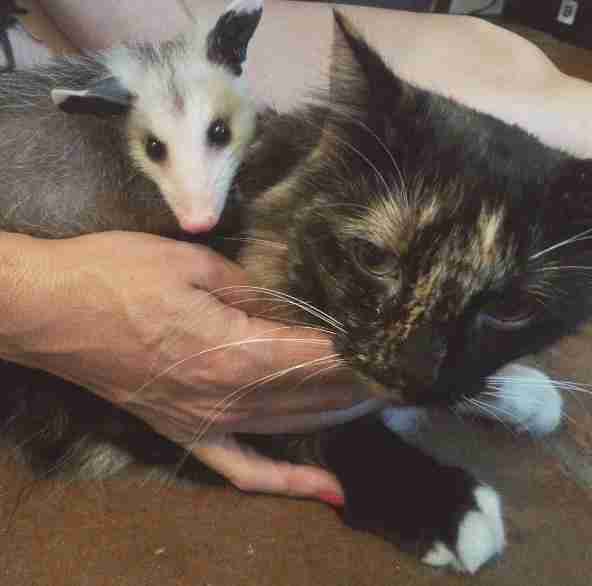 Now, all FeFe wants is to be Poppy's best friend, but Poppy isn't so into it. "My cat FeFe is obsessed with Poppy," Rice said. "She desperately wants to be friends. Poppy is more of a human possum and doesn't care one way or another about her relationship with the cat."
Poppy really loves her new rescued life, and just can't get enough of snuggling with her family.
"Having Poppy has changed our lives," Rice said. "She is so sweet, so low maintenance compared to other pets, and she has taught us so much."