Rescued Monkey Makes Friends With Everyone He Meets
Horace the monkey knows what he likes - and what he likes is making friends.
Dog friends.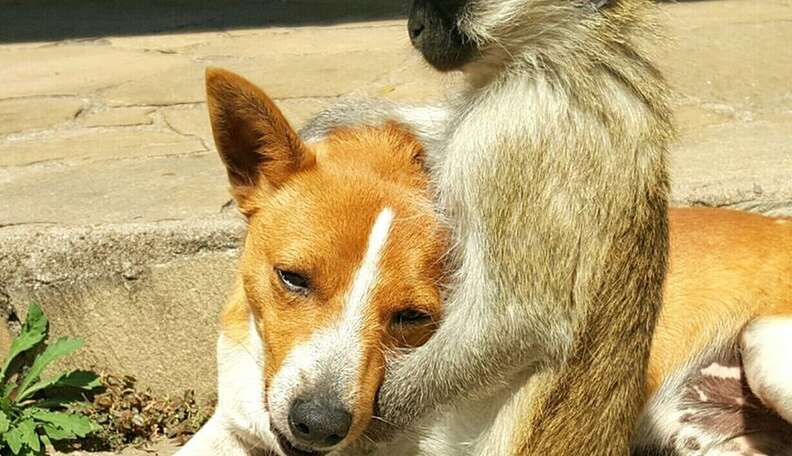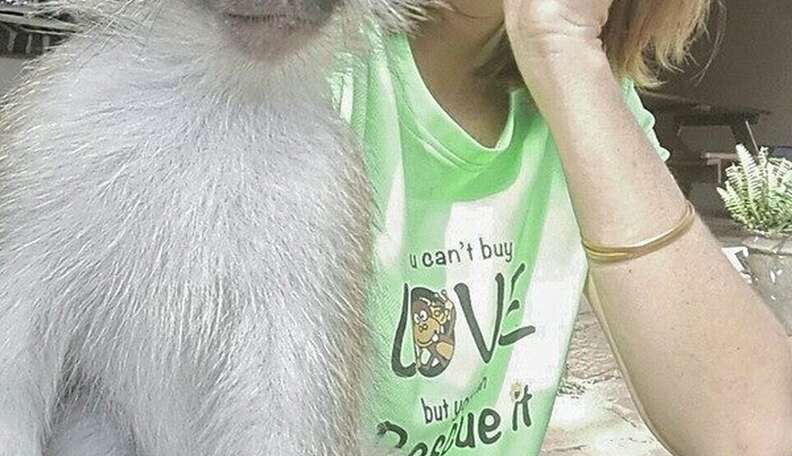 All sorts of friends. (And he's got plenty.)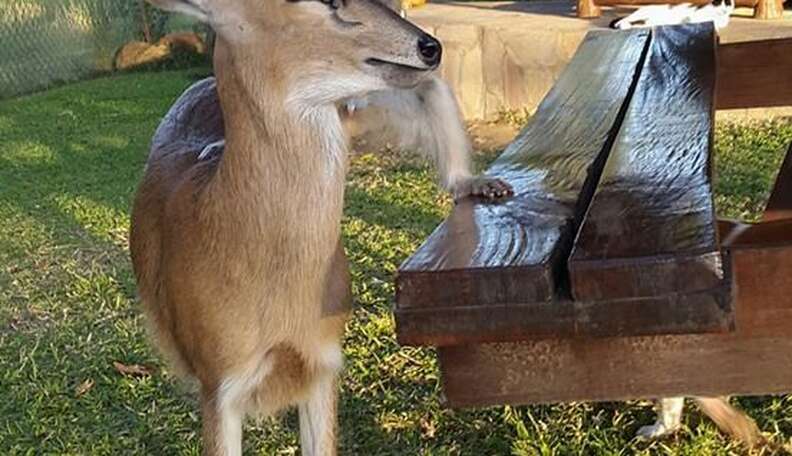 But things weren't always so good for Horace.
"He came to us when he was very young," Sarah Carter, founder of the Twala Trust Animal Sanctuary in Zimbabwe, told The Dodo. "His mom had been hit by a car on a very busy highway. He was found sitting on her body, on the side of the road. He's lucky that he got picked up by the right person, who then brought him here."
He started off so tiny and helpless.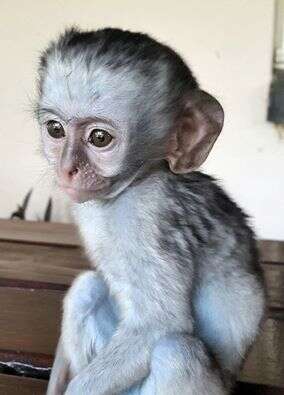 Still, you could tell he was glad to be safe.
Horace joined a group of other orphans rescued by the sanctuary, which cares for rescued animals both wild and domestic.
That's when his friend-making all began.
"Since we had so many orphans at the time, and not enough hands, we had to raise everyone together," said Carter. "They just formed this relationship, which is great."
With the comfort and support of his new companions, Horace continued to grow in both body and spirit.
He helped them do the same.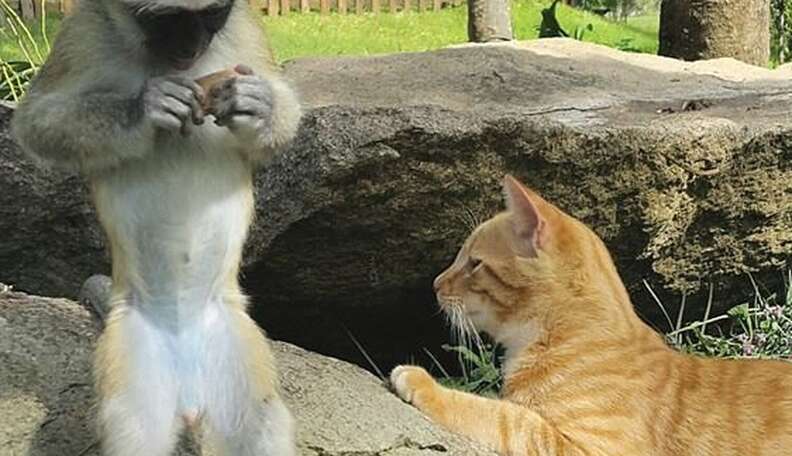 Horace isn't the only monkey like him at the sanctuary. Still, he seems to prefer spending his time around the creatures he grew up with.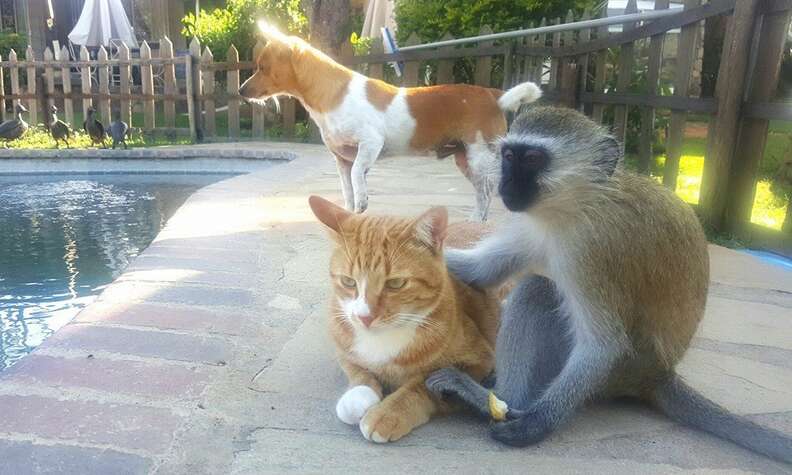 Having a diversity of friends comes with great advantages for Horace.
While dogs tend to be better partners when it comes to going on little adventures ...
... cats usually make for better snugglers.
But that's not to say he doesn't try with both.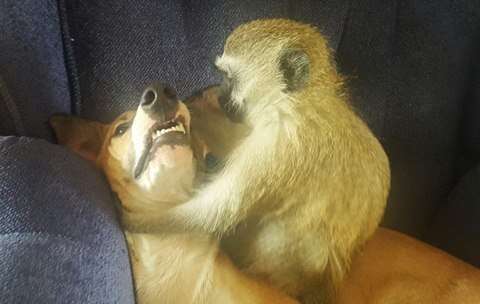 Indeed, Horace gets the best of both words.
"He runs around in the middle of the night, in the dark, with the cats," Carter said. "All the other monkeys go to sleep when it starts to get dark, because that's their instinct. Meanwhile, Horace is busy running around the garden at 10 o'clock at night. He's a character."
It's not all fun and games though. When a new rescued youngster arrives to the sanctuary, Horace is there for them too.
"We get lots of orphaned animals coming in, so you can't always pair them with the same animal. But for them to be able to be with another creature is really healing and comforting for them, no matter if they're different," said Carter.
"We learned that from Horace. They form these amazing bonds. It just brings so much comfort to all of them."
Perhaps the best part about all of Horace's friendships is the fact that he chooses to continue them anew, each and every day.
"Horace is free to go wherever he wants. There's nothing stopping him from leaving. He chooses to stay," Carter said. "Here has friends and he's safe. He has the backup of everyone here at the sanctuary - people and animals. He really does have the best life."