Dogs Saved From Meat Farm Get Therapy To Recover From Trauma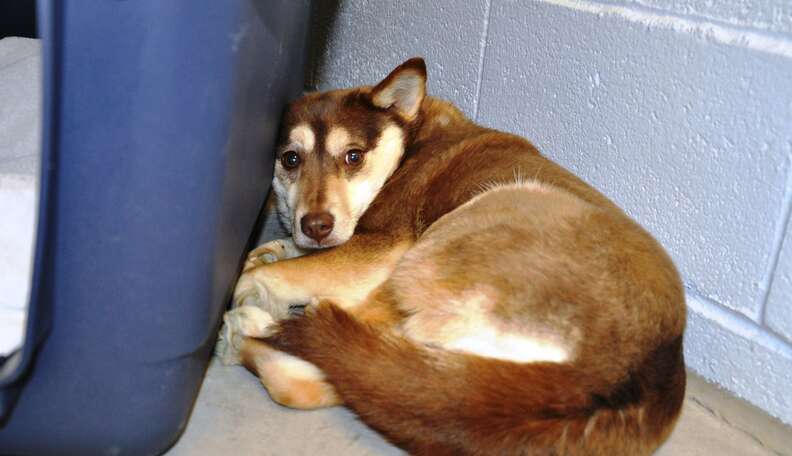 <p><a href="http://www.aspca.org/">ASPCA</a></p>
Two of the lucky dogs saved from a South Korean dog meat farm will get a little extra help to overcome their scarring experiences.
Humane Society International shut down the farm in January after convincing the farm's owner to turn to growing crops as a more humane alternative.
Robin, a Korean Jindo, and Kaya, a Husky mix, exhibited considerable anxiety after their time at the meat farm and were unable to interact with people, according to rescuers. Photos from the rescue show dirty, unkempt dogs peering out from packed, rusty cages.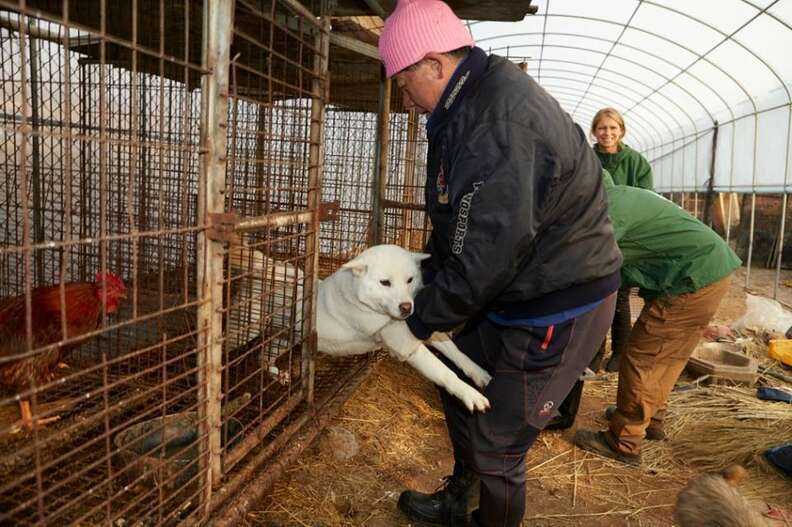 They were recently transferred to the ASPCA Behavioral Rehabilitation Center at St. Hubert's Animal Welfare Center. The center is the first in the world to offer behavior rehabilitation to homeless dogs, especially those rescued from emotionally and developmentally damaging situations.
According to St. Hubert's, an estimated two million dogs are killed for meat each year, and the center hopes to help rehabilitate some of them so they can find new homes as well-adjusted pets.
"Dogs on meat farms live their entire lives in cages and, as a result, are frightened by many facets of everyday life," Adam Parascandola, HSI's director of animal protection and crisis response, explained in a statement. He added that the rehab center "will help them build the tools to succeed as beloved companions in someone's family."
Visit Humane Society International to find out how you can help these dogs and other animals like them.