Llama Has A Little Secret He's Not So Good At Hiding
A new resident at Farm Sanctuary's northern California location is still a little shy about totally being himself.
Farm Sanctuary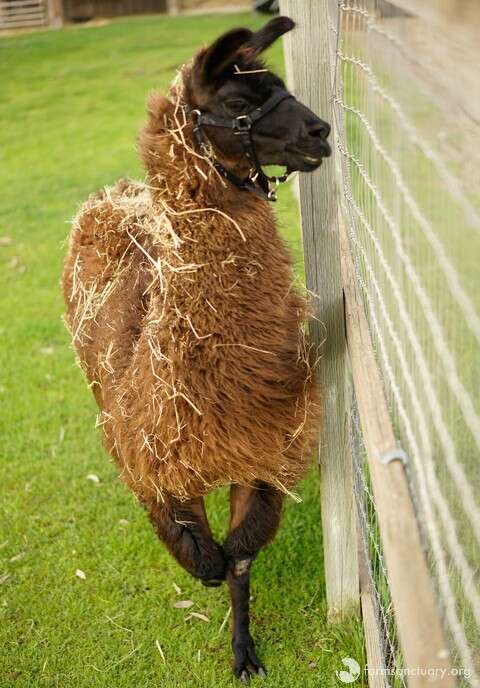 What the people at the sanctuary didn't realize is that Vader has a dark secret.
Farm Sanctuary
He's absolutely obsessed with going into the barn all alone - then rolling around wildly in the fresh straw.
Farm Sanctuary
"We love it when we catch a glimpse of him rolling - but if he catches you watching him, he will usually stop," Farm Sanctuary reports on its Tumblr.
Farm Sanctuary
But the straw connoisseur isn't so good at hiding the marks of his hobby.
Farm Sanctuary
He's often observed walking proudly around the grounds - with a ton of straw stuck to his fur.
Farm Sanctuary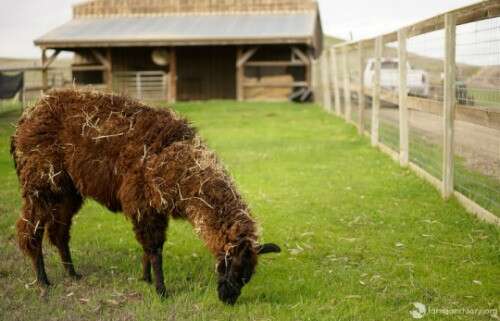 Welcome to the land of endless straw, Vader. We're so happy you're there.