Kangaroo Dumped In Ditch Finds Perfect Family To Spoil Her
<p>Wild About Wildlife</p>
When Mandy, a young kangaroo, got hit by a car, the culprit behind the accident didn't call for help. Instead, he or she stopped only to dig a hole beside the road in a thicket of grass where he could dump her body. It was meant to be her grave.
Wild About Wildlife
Wild About Wildlife
However, on that fateful Monday, Mandy was found and rescued by a member of the Macedon Ranges Wildlife Network, who then took her to Wild About Wildlife for further treatment.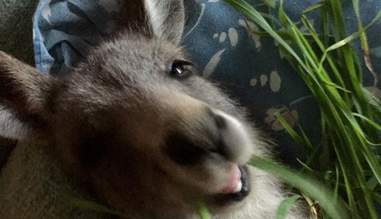 Wild About Wildlife
"She had bleeding from one ear and was [not] responsive," Lisa Milligan, the founder of Wild About Wildlife, told The Dodo. "[She] was very cold. We put her in front of the fire and gave her some medications. It then was a waiting game to see if she was going to recover."
Wild About Wildlife
The day after that, she was able to stand - and demand even more to eat. As her appetite continued to grow, she also began to show off more of her charming personality.
"Mandy has a very sweet nature and is very trusting with us," Milligan said. In a video shared by the rescue, Mandy's seen standing and giving affectionate licks to one of her caretakers.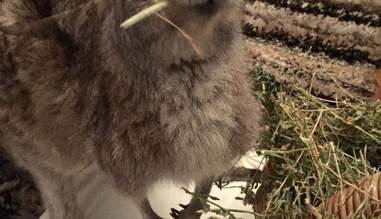 Wild About Wildlife
When Mandy's old enough, she'll be released back into the wild where she belongs. But in the meantime, she's enjoying life at the rescue. In a recent photo, Mandy is even seen catching a few z's alongside her dad after snacking on an especially delicious sampling of grass.
Wild About Wildlife
"[She has] a long way to go but I feel that she has a fighting spirit," Milligan said.
Wild About Wildlife
"We all love her," she said.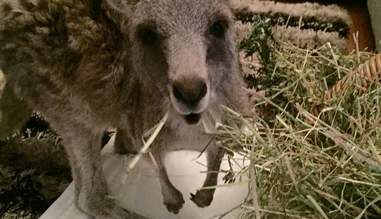 Wild About Wildlife
Watch this video about people who stopped everything to help a kangaroo with his head stuck in a bucket: